'NCIS's' Wilmer Valderrama's Family Is His 'Priority' – Meet His Only Daughter & Soon-To-Be Wife?
Wilmer Valdemarra had been dating his girlfriend for only a few months when he knew she was the one he wanted to marry and proposed. The pandemic delayed their wedding, but they've already welcomed a child.
Wilmer Valdemarra, 42, has fans in awe of his macho role as Special Agent Nicholas "Nick" Torres on "NCIS," however, in real life, the star is actually quite romantic and very family orientated.
He appears to have a strong relationship with his fiancée Amanda Pacheco, 31, despite them having to postpone their wedding because of the coronavirus pandemic. Here's how the couple met and fell in love.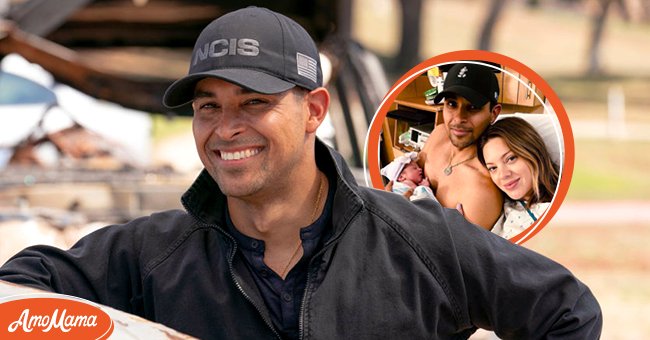 Wilmer Valderrama as "NCIS" Special Agent Nicholas Nick Torres on an episode of the CBS drama on September 21, 2021, in Los Angeles, and him with Amanda Pacheco and Nakano Oceana on February 15, 2021 | Photos: Robert Voets/CBS/Getty Images & Instagram/wilmervalderrama
THE MEETING
Valderrama met Pacheco nearly three years ago through a mutual friend during a time when neither one was interested in a relationship. The actor worked long hours on the CBS set while filming "NCIS."
The scuba divemaster and model was also quite busy planning her move cross-country from Los Angeles to Miami. Despite not looking for anything romantic, Valderrama recalled feeling "a gravitational pull" toward Pacheco, noting to Parents:
"There was just something about her that told me I needed to know this person."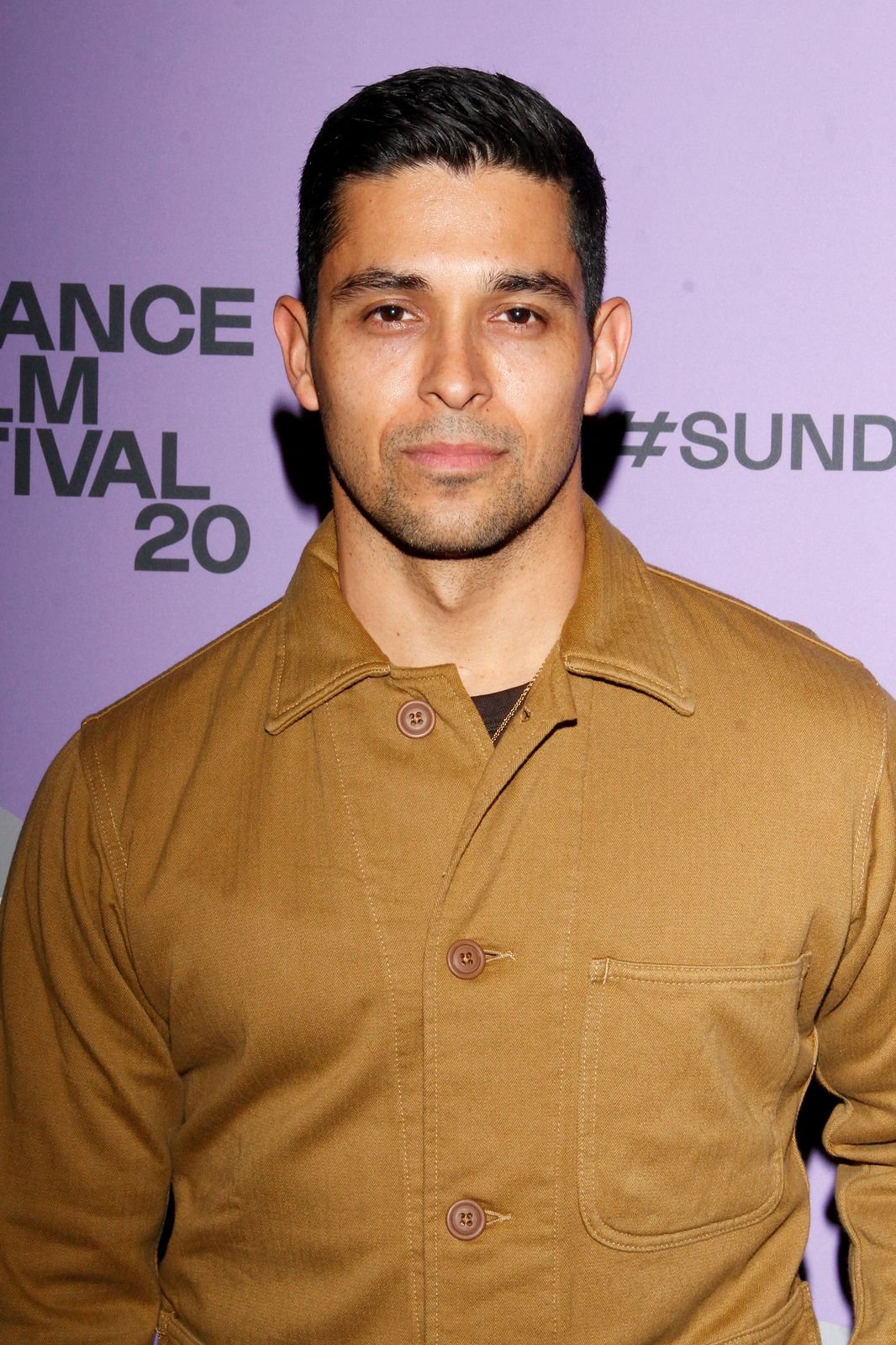 Wilmer Valderrama at the Sundance Film Festival – "Blast Beat" premiere at The Ray on January 26, 2020, in Park City, Utah | Photo: Jeremy Chan/Getty Images
The star decided to text the model casually, giving her advice about moving to Miami since he was born in the country. However, Valderrama actually grew up in his father's home country of Venezuela until he reached age 13.
Pacheco happened to mention during a phone call that she was Mexican, and that's when the actor switched from speaking in English to Spanish. The divemaster was quite charmed, but she wasn't fluent in the language and had her father translate to her while on the other line.
Pacheco revealed that they always joked that Valderrama and her father were the ones who fell in love with each other! Sparks gradually started to fly between the couple, and soon enough, they were spotted together.
SEEN TOGETHER
In May 2019, the actor and the model were seen spending some time together. The pair were spotted doing various things like getting meals and going shopping in Los Angeles during the sightings.
At the time, Valderrama and Pacheco hadn't publicly classified their relationship status, but the sightings fueled romance rumors in the media. Here are some quick facts about the "NCIS" star's fiancée.
QUICK FACTS ABOUT AMANDA
She described herself on Instagram as an "adventure addict" who had a bond with San Diego, California, because it's where her parents fell in love and where she was born. In the past, she's also helped raise awareness for Ovarian Cancer.
The model is also a big baseball fan, and she's posted several times about attending San Francisco Giants baseball games on social media. She also appears to have a sweet tooth, as seen in past posts.
POPPING THE QUESTION
It was confirmed that Valderrama and Pacheco were dating when the "That '70s Show" star shared an Instagram post of him proposing to the model nine months after they began seeing each other. He marked the proposal date as of January 1, 2020.
The actor and his bride celebrated New Year's Eve in Mexico before going to San Diego, where the star proposed. Jeweler James Schultz said the actor proposed with a pear diamond, rose gold on pavé ring with four carats and valued at around $100,000.
PANDEMIC DAMPNER & BECOMING PARENTS
Sadly, the couple had to postpone getting married because the pandemic started, and lockdowns and regulations were put in place to keep people safe. However, that didn't stop the pair from moving on to becoming first-time parents together.
SOLIDIFYING THEIR BOND
In late December 2020, Valderrama took to his Instagram account once again to announce that he and his fiancée were expecting their first child together. Pacheco's growing baby bump was in full display in the images.
In their individual post's captions, the star and Pacheco both noted that it was now just the three of them, which included their unborn child. The couple also shared matching posts of the pregnancy announcement.
WELCOMING NAKANO OCEANA
On February 22, 2021, the actor revealed on Instagram that he and his fiancée had welcomed their daughter, Nakano Oceana. He also shared images of the newborn baby and that she arrived on February 15, 2021.
Having family so close by also allows the couple [wilmer valdemarra and amanda pacheco] to have quality together because babysitters are in abundance.
The little girl was named after Japan's city, where her parents initially declared their love for each other. Valderrama said the strong name elicited some differing opinions from his divided family members.
People debated about it, with some of them feeling it was too out there, while others thought it was actually quite beautiful. The Japan trip felt spiritual to the couple, and they were touched by their experience there.
FAMILY IS A "PRIORITY"
Speaking to Parents, Valderrama proudly confessed that little Nakano was "our priority." Showing how loving and family orientated he was, the star then lovingly turned to Pacheco and told her that she was his priority too.
LIVING WITH FAMILY
In 1994, the actor's parents sold all they had and moved to America, hoping to give their children better lives. Valderrama turned his three-and-a-half-acre Los Angeles estate into a family compound as an adult.
By 2019, he'd bought the house next door for his mother, Sobeida, and later put his father, Balbino, in his guest house. The "Encanto" star's parents divorced when he was still young, but they remained friendly.
During the pandemic and his fiancée's pregnancy, Pacheco's father, Armando, moved into a pod with the couple. By the time Nakano was born, the model had all the support she had needed in one place to raise the little girl.
Now Pacheco and her daughter are both learning to speak her native language of Spanish with the assistance of Nakano's grandparents. Having family so close by also allows the actor and the model to have quality together because babysitters are in abundance.