NCIS: Hawaiʻi's Jane Tennant Follows a Franchise Tradition of Great Female Characters
NCIS: Hawai'i boss Jane Tennant adds to the franchise's long line of women who are head and shoulders above other female characters on TV.
When NCIS: Hawai'i introduced Jane Tennant, there was some skepticism. Vanessa Lachey, whom audiences remembered from her guest starring role as a scheming hostage-taker in the first season of Hawaii Five-0, was a surprising pick to be the latest Special Agent in Charge. Her character was also different — both in the way she led her team and her backstory. Would Tennant be able to meet the high standards of the NCIS franchise?
Twelve episodes later, the answer is a resounding yes. Lachey has excelled as the star of the show; it's hard to believe this is the first time she's been a regular on a TV drama. She brings a verve to the series that sets the tone for the whole program. Tennant has proven herself to be no-nonsense and butt-kicking, but also warm and compassionate. When she talks about her NCIS team as a family, the audience believes it. This is also the woman who jumped off a cliff in the premiere without thinking twice. Viewers shouldn't be surprised by her success, given that the NCIS world has a long history of exceptionally strong female characters.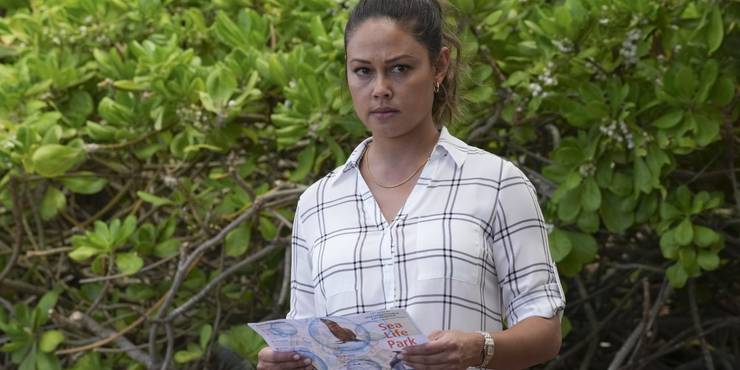 The original NCIS started off with Kate Todd, who only lasted two seasons before she died in the line of duty, but the former Secret Service agent didn't mince words and could always be counted on. Kate's successor, Ziva David, remains one of the most popular characters in NCIS history because of how capable and fearless she was. Ziva was introduced by shooting Kate's killer, who happened to be her own half-brother. From then on, she reminded viewers that being a strong woman wasn't just about physical strength — it was about mental and emotional fortitude, and carrying oneself with integrity.
Most importantly, Ziva resonated not only with fans but with the larger pop culture world, as she was the only Israeli Jewish main character on television at the time and one of the most prominent Jewish characters in years. When Cote de Pablo left NCIS in Season 11, the show was never the same, and it wasn't sh****g at all that the producers found ways to get her back for multiple guest appearances and as a recurring cast member in Season 17.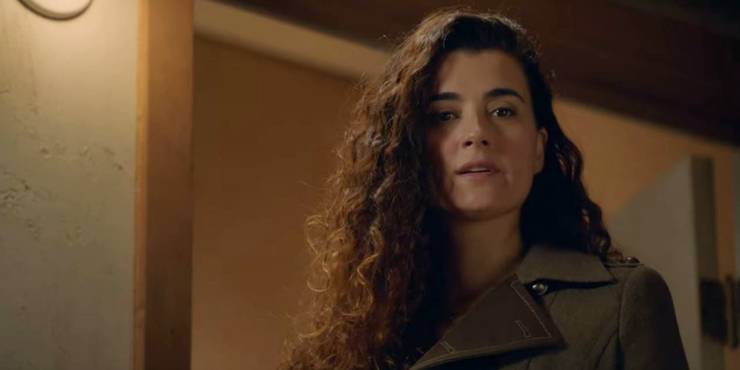 NCIS: Los Angeles brought fans the character that Tennant has been often compared to: Hetty Lange. Played by the legendary Linda Hunt, Hetty outranks most other NCIS regulars because her title is Operations Manager — she runs the whole shop! Hetty's strength comes from how wonderfully well-developed she is. Hunt masterfully portrays her and the NCIS: LA writers have given her a life that extends far beyond giving Callen's team marching orders. Audiences learn in various episodes that in addition to her NCIS duties, she's also a pilot, an Olympic bronze medalist, and has climbed the second-highest mountain on Earth.
Even when Hetty isn't on screen, she commands attention. She mysteriously vanished in Season 9 for her own one-woman rescue mission, reinforcing that she's as much of a hero and as capable an agent as people half her age. In fact, she could probably run circles around half of the characters in the franchise.
Then there's Special Agent Kensi Blye, an Ivy League graduate once described as a "natural operator," who has been through several life-threatening situations and not only survived, but continued to thrive. Kensi has pressed on despite all the curveballs NCIS: LA has thrown at her, and always rises to every challenge.


NCIS: New Orleans included an incredibly underrated character in Special Agent Meredith Brody. Zoe McLellan's heroine only lasted two seasons but that was enough to demonstrate that she was professional, cool under pressure, and not to be trifled with. Her exit storyline, in which she murdered her corrupt boyfriend, was a rough way to write off a character who never got the credit she deserved. These and other remarkable ladies in the NCIS universe have given Jane Tennant some great company.
In the first season of NCIS: Hawai'i, Tennant has been doing plenty to add to the legacy they've created. She's helped an American hero get the recognition he deserved, was there for a friend struggling with fentanyl addiction, and talked a vengeful boyfriend out of committing murder. She's an excellent agent but also a capable leader and has a full life beyond the agency. Tennant had huge expectations to live up to at first, but she's earned her part in the NCIS franchise's history of memorable female protagonists.