What Happened To Delilah On NCIS?
Season 19 of the hit procedural cr!me drama "NCIS" is currently filming. While speculation on Leroy Gibbs' (Mark Harmon) future in the upcoming season has raised some questions for fans, there's also buzz surrounding some actors potentially coming back. Notably, actor Michael Weatherly has teased a potential return to the series. However, this could very well mean a turn behind the director's chair instead of reprising the fan-favorite Tony DiNozzo..
Season 18 wasn't without its own celebrated character returns, including Department of Defense employee Delilah Fielding (Margo Harshman), who made an appearance. Delilah appeared in two episodes early in Season 18 as she and Timothy McGee (Sean Murray) left for a much-needed vacation to the Bahamas. As Murray told TV Insider in an interview about the couple's getaway, it's actually Delilah and McGee's several years of domestic bliss together that causes the two to go away for a vacation. As work interferes with their trip and the two use their sk!lls to solve a case, it causes them to "rekindle that exciting, young love," according to Murray.
It was a surprising return because, given her marriage to McGee, we should have seen more of Delilah since her Season 11 debut. However, the character has only appeared in the series a handful of times compared to her husband (via HITC). With such a limited appearance on "NCIS," a refresher on what events led to this development is needed.
Delilah sustained a permanent injury due to a missile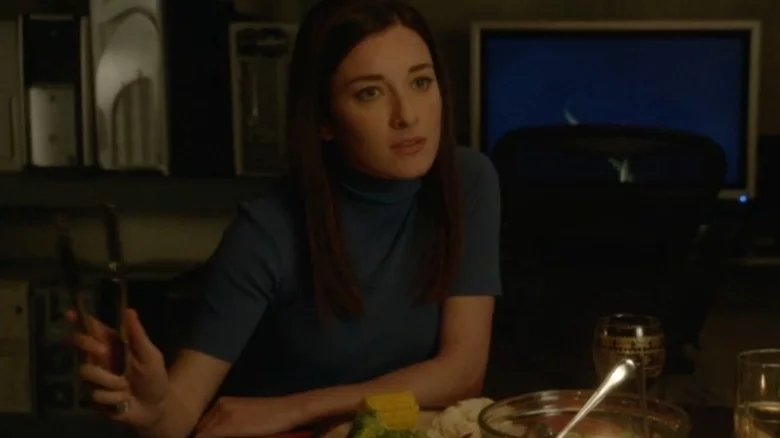 Delilah made her onscreen debut to the "NCIS" cast as McGee's then-girlfriend in the Season 11 premiere "Whiskey Tango Foxtrot," per Harshman's IMDb, but it wasn't long after her introduction before she had her life ultimately changed. While attending a gala in Episode 12, "K!!ll Chain," t33rr00rist Benham Parsa blew up the event with a missile at.t@ck. Due to the inc!dent, Delilah suffered from shrapnel stuck in her spine, and as a result, has to use a wheelchair. In the same season, fans watched as Delilah fought to adapt to her life with this permanent injury. According to Entertainment Weekly, her Season 11 storyline was inspired by survivors from the tr@gic Boston Marathon B@mbing.
Before Season 11 wrapped up, Delilah left for a dream job opportunity in Dubai. Initially, her exit could have been a way to write her off "NCIS." However, upon her return in Season 12 where she helped the NCIS team on a case, fans could count on at least a couple of episodes every following season where she would appear (via IB Times). Every episode that featured Delilah gave fans more insight into the evolving relationship between her and McGee which included the two moving in together, getting married, and having twins.
Seeing how these geeky agents gel together is a treat as we see an unfiltered side of the two. After all, what other couple do we know can argue with each other in binary (via Entertainment Weekly)? Since Delilah has a streak of appearing a few times in every season since her debut, a Season 19 appearance seems like a safe bet.