NCIS' Cote De Pablo Spent Her Childhood In A Different Country
Cote de Pablo is one of the most recognizable stars on television, having starred as Special Agent Ziva David on CBS' longest-running show, "NCIS." The show premiered in 2003, but de Pablo joined at the beginning of Season 3 in 2005. According to Showbiz Cheat Sheet, she referred to joining the show as being "thrown into the most remarkable battlefield of sorts" and called it "such a gift."
De Pablo's character David was one of the more interesting characters on the show, as she played an Israeli, ex-Mossad agent with a hard exterior. David also was fluent in several different languages, meaning de Pablo had to hit the books and learned Hebrew to play the role convincingly, as she revealed to "CBS This Morning" in 2013.
In real life though, de Pablo is bilingual in English and Spanish. The actor's language skills can be attributed to her upbringing. Unlike a majority of her co-stars on "NCIS," de Pablo didn't grow up in America, but rather in a different country. So, where did she spend her childhood?
Cote de Pablo moved to America because of her mother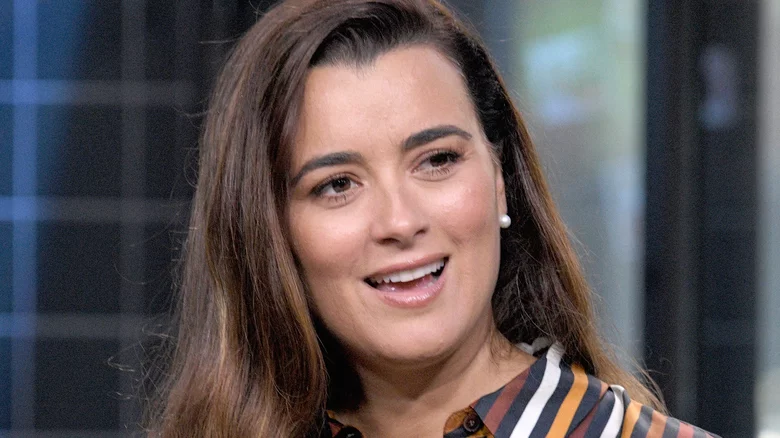 Cote de Pablo speaks at an event
Gary Gershoff/Getty Images
Cote de Pablo was born María José de Pablo Fernández in Santiago, Chile, and spent her childhood there before moving to the United States when she was 10 years old, according to Biography. De Pablo's big move was because her mother got a job at a Spanish-language television network. But when she first moved to the States, she encountered some trouble with people pronouncing her name, and thus told them to call her Cote, which is a nickname for her first name.
While de Pablo went by her nickname, she also had to readjust to being in a new country and eventually came into her own as a teenager. "I found my niche because I went to a performing arts high school. I had always been interested in the arts, but performing became even more important because it was a way to communicate with people in my new country," she explained in an interview with Prevention in 2012. "It wasn't till I got to the United States that I learned to speak English." She eventually found her footing when she studied music and theater at Carnegie Mellon University, where she performed in numerous productions.
This one English word motivated Cote de Pablo as a kid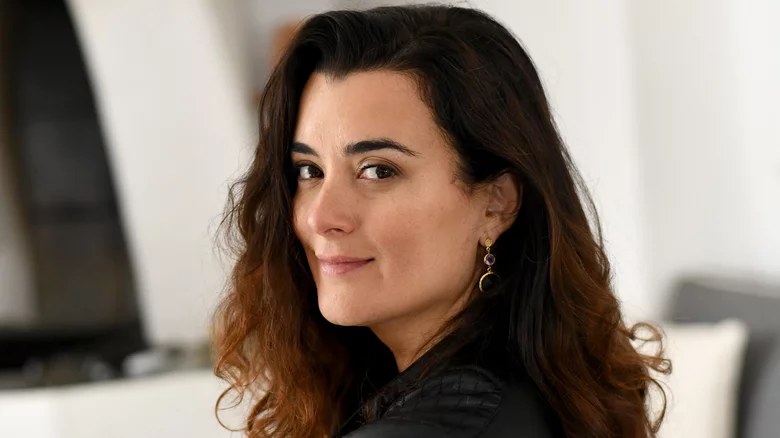 Cote de Pablo smiles for a photoshoot
Jacopo Raule/Getty Images
While Cote de Pablo is a successful actor now, she struggled with English when she first came to the United States from Chile, which she called a "beautiful country" on "The Late Show with David Letterman." She mentioned that while it's a "long" trip, she goes back "all the time" to visit family that still lives there. But despite frequently traveling back home nowadays, it was a bit of an adjustment at first.
De Pablo recalled on David Letterman's talk show that she only knew one word when first moving to the States, and it was because one of her school teachers drilled it into her during track training. "I remember in fifth grade, I had a teacher … who was wonderful and he was an older man. And the only thing I knew really was 'run.' I knew what that meant," de Pablo explained on the talk show in 2011. "And so he put me into the track and field, and so he started getting me to run and all that stuff, and before I knew it, I was a track and field little star."
She added, "And I remember, he would say in the middle of a competition, he would just scream and get very red and just go, 'Go Cote, run!' And that's all I knew." Since she didn't want to disappoint him, de Pablo just kept running faster. This scenario is the perfect example of our past experiences shaping our future.