The Real Reason Pauley Perrette Will Never Go Back To NCIS
Many fans felt blindsided when Pauley Perrette announced she would be leaving "NCIS." She took to Twitter back in October 2017 to make it official. "So, it is true that I am leaving 'NCIS' after this season," she wrote while including that the decision was made the previous year. The last episode that included Perrette's beloved Abby Sciuto aired in May 2018, as the show explained Abby's absence by sending her to London to accompany the body of Clayton Reeves, per Metro.
Shortly after that episode aired, Perrette went on Twitter to air dirty laundry between her and the show's executives. The actor made vague allusions to on-set issues. "I refused to go low, that's why I've never told publicly what happened," she wrote on May 13, 2018. "Maybe I'm wrong for not 'spilling the beans' Telling the story, the truth," Perette added in a subsequent tweet. She mentioned that her "silence" about what actually caused her departure from "NCIS" was only to protect the jobs of others still working on the series. "There is a 'machine' keeping me silent, and feeding false stories about me," Perrette added in a follow up tweet. Once again she mentioned "trying to protect [her] crew." The former "NCIS" star ended her ominous Twitter statement with "He did it."
Later, details emerged about an on-set incident that involved Perrette's former co-star, Mark Harmon, and why she refused to return to the series.
A do-**-* a————-k caused the f***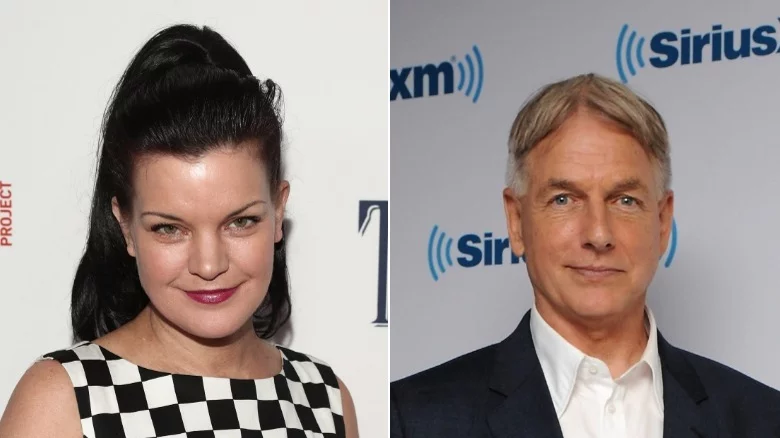 Just a little over a year after the last "NCIS" episode featuring Abby Sciuto aired, Pauley Perrette took to Twitter to quash rumors of the character's return. "No I am not coming back! Ever!" Perrette wrote in June 2019. "I am terrified of Harmon and him attacking me. I have nightmares about it," she added. Reportedly, the actor's issues with Harmon dated back to an on-set incident in 2016 when his dog bit a crew member causing them to need 16 stitches, per TMZ. "Our sources tell us Pauley strongly objected to the dog being on the set after the bite and lobbied CBS brass to make it happen," the outlet reported.
According to Perrette, this caused intense friction between her and Harmon, as the network acquiesced and made Harmon keep the dog off the set. She alleged that at one point, as a form of retribution, Harmon "body checked" her while they passed each other, per TMZ. The "Broke" actor alleged that not only was she a**—****–d by Harmon, but he constantly brought the dog around her as a form of intimidation. "And then I was physically assaulted for saying NO!? and I lost my job," Perrette wrote in a tweet that was deleted (via TMZ). Those were not the last words Perrette had to say about her former network and co-star.
Why she quit acting altogether
CBS admitted in 2018, after Pauley Perrette's departure from "NCIS," that there had been an on-set incident during her time on the show. "Over a year ago, Pauley came to us with a workplace concern. We took the matter seriously and worked with her to find a resolution," the network wrote in a statement, via Metro. In July 2020, Perrette felt partly vindicated when Vanity Fair published an article "The Fall of a CBS Showrunner" which detailed a***** behavior at CBS. Once again, the actor took to Twitter. "I've known a-*-*t his a***** a long time. Some words were exactly what I and so many went to @CBS #HR about that other guy's a*****e for over a decade," she wrote while retweeting the article.
A few weeks earlier, on July 7, 2020, Perrette made it clear that not only was she not returning to "NCIS" but she was done acting altogether — although she worked on one last series beforehand. "Actually I retired after 'NCIS' but 'Broke' was important, beautiful. I did my last dance & am proud of it!" she tweeted to fans. The former actor mentioned she wanted to concentrate her efforts on raising rescue dogs, and working with plants. We absolutely support her choice.