The Worst Storyline In NCIS Season 16
Can a long-running show keep fresh and interesting once its seasons hit double digits?
"NCIS" would certainly argue that this is the case, and the fact that the CBS military procedural is running on its 19th season implies that the audiences agree … even though it doesn't stop fans from considering "NCIS" Season 3 the best in the series.
Still, early or late in the show's tenure, every season has its high points and low ones. Best "NCIS" plots entice fans and have them talking long after they're over. Less successful storylines, on the other hand, can make for some of the worst episodes of the show's lengthy life. Season 16 is no exception to these highs and lows of storytelling, and Looper has already pointed out that the season features a peculiar plot hole. It's not the only less-than-ideal moment in the season, either. Let's take a look at the worst storyline in "NCIS" Season 16.
Some viewers don't enjoy Nick Torres' high school kid plotline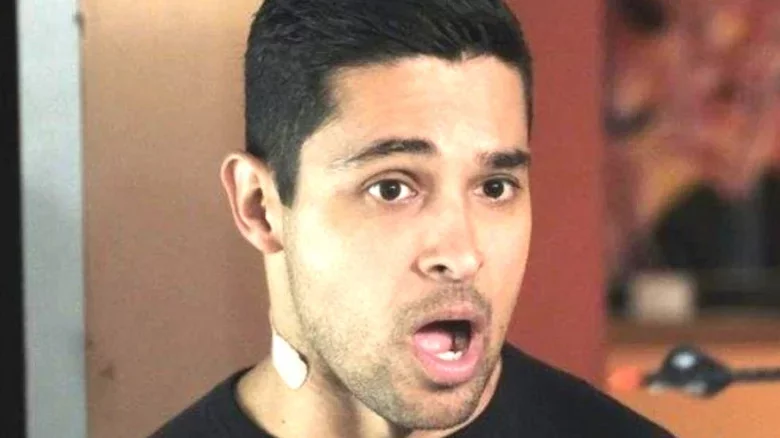 The lowest-rated episode in "NCIS" Season 16 is, according to IMDb, "Crossing the Line," in which Nicholas Torres (Wilmer Valderrama) is tasked with mentoring a bunch of high school kids who won a competition, and it becomes immediately clear that he's very much not at ease with the concept. Granted, the task is far from easy, but the agent is soon reduced to managing his flock with childish pranks, menial tasks, and general indifference.
This puts Torres at odds with one of the kids, Max (Sloane Morgan Siegel), who just happens to be the son of a murdered agent, and doesn't appreciate Torres' disdainful act. Torres ultimately picks himself up and redeems himself by treating the kids the way he should have all along, but as Sara Netzley of Entertainment Weekly points out, he doesn't come across as the greatest guy here … and many other characters are quick to point it out.
While the episode is still rated a perfectly solid 7.7, it appears that the Torres storyline isn't what you'd call a fan-favorite … though multiple IMDb reviewers point out that their issue isn't with Torres, but with guest character Max and the personal drama he brings to the storyline.
Read More: https://www.looper.com/649266/the-worst-ncis-episodes-according-to-fans/?utm_campaign=clip