The 7 Best Episodes of 'NCIS'
The 7 must-watch episodes of all time
NCIS (which stands for Naval Cr!minal Investigation Service) began in 2003 and is one of the longest-running scripted TV series that has ever existed. The series follows an elite squad of agents led by Leroy Jethro Gibbs (Mark Harmon), a former Marine with an irritable attitude. Other casts have included Sean Murray as Timothy McGee, Michael Weatherly as Anthony D. "Tony" DiNozzo Jr, Alicia Coppola as Faith Coleman and Sasha Alexander as Caitlin 'Kate' Todd, to mention a few.
With 19 seasons and 426 episodes so far, NCIS has always been regarded as a solid show, and has a huge and dedicated fanbase. A number of its storylines stand out and with so many incredible episodes, it is very difficult to choose the best ones. There's a lot more, but here are seven of the series' most memorable episodes to watch.
"Call Of Silence" – Season 2, Episode 7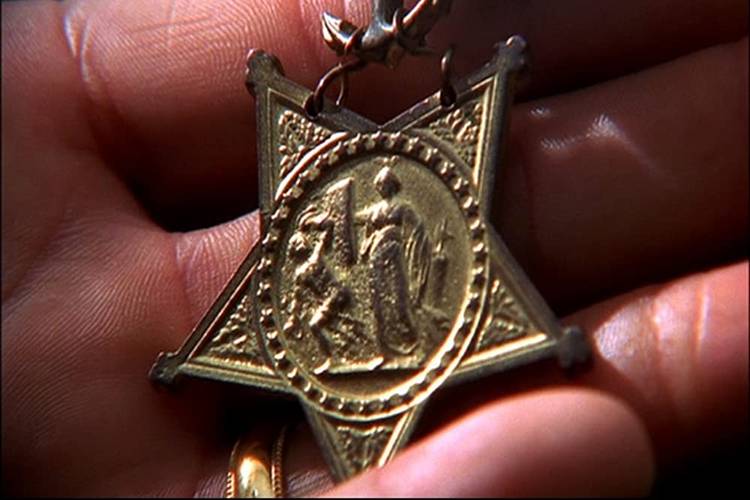 This is easily one of the most emotional episodes of NCIS. Oscar nominee Charles Durning plays Ernie Yost, a World War II vet and the recipient of a Medal of Honor, who claims to have murdered a friend (a fellow Marine) during a battle against the Japanese 60 years earlier. Yost, who has also just lost his wife, is suffering from survivor's remorse.
Gibbs and the team work tirelessly to prove that Yost is innocent in the hopes of saving him both from life imprisonment and the loss of his Medal of Honor. Through further investigation, an emotional crime – that leaves both Kate and Faith shaken up – is solved. McGee cries, Kate cries, Gibbs and Tony are on the verge of tears. Durning, who himself is a vet decorated for valor, delivered a sterling and believable performance, making it easy to sympathize and respect the sacrifices of the Greatest Generation.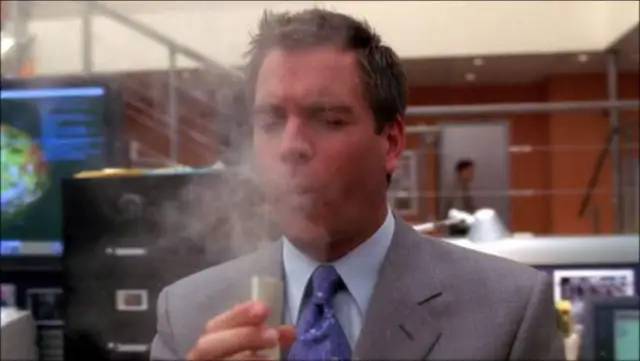 A deadly love letter addressed to 'NCIS Special Agent' and sealed with a kiss gets delivered to the NCIS headquarters from the Naval Academy in Annapolis, Maryland. Tony, assuming it's for him, opens it and disperses a white powder all over himself and potentially everyone in the bullpen.
Things get hectic and bio-attack procedures are set in motion. There's humorous shower banter, but things get serious fast when it is discovered that Tony is infected with a form of the plague.
Tony becomes worse for wear, and he and Kate travel to Bethesda, where she gives him extra care during his worsening condition. While we know that Tony isn't actually going to die, the real-life drama of anthrax attacks, combined with Gibbs' intense pursuit of answers to save his colleague, makes for one dramatic episode.
In the end, Gibbs and company find the sender and – with the help of a key witness – the solution of a two-year-old rape case at the USNA.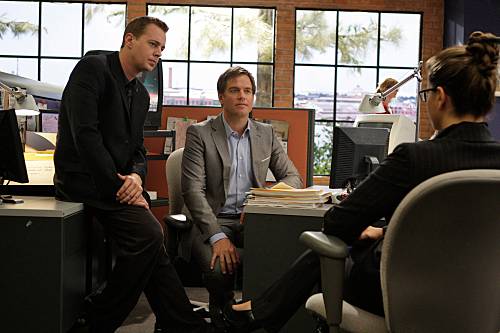 The Season 7 premiere is definitely one to watch and showcases what NCIS is all about at that point. The opener is another great team effort to rescue one of their own and has been a long-time favorite of fans, maintaining its spot near the top on IMDb year after year. It's also one of the first episodes to demonstrate just how far Tony is willing to go for Ziva.
At the end of Season 6, Ziva is kidnapped, and now she's believed dead. Tony can't accept that and finds evidence that she's alive. He comes up with a plan to get her back, but ends up getting captured alongside McGee – leaving it up to Gibbs to come to the second rescue.
To a brand-new viewer, this season opener fired on all cylinders – unfolding and revealing all the characters and dynamics of the show.
"Family First" – Season 13, Episode 24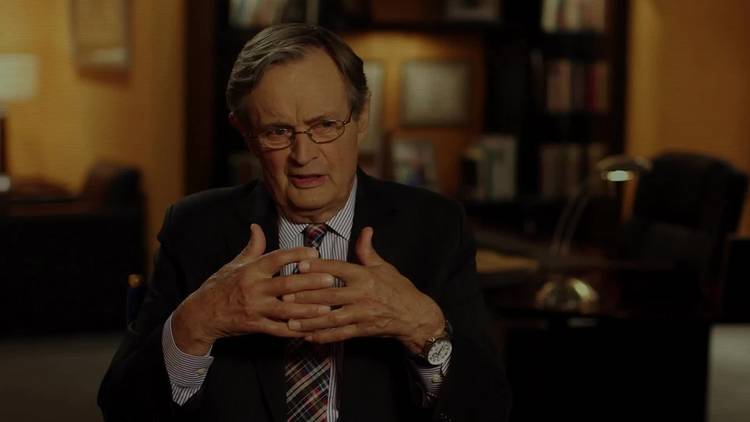 The 24th episode of Season 13 and the 306th episode of the entire NCIS series, Family First marked the final appearance of Michael Weatherly as NCIS Special Agent Anthony DiNozzo Junior as well as the final appearance to date of Sarah Clarke as FBI Special Agent Tess Monroe.
Sadly, we discover that former NCIS Special Agent Ziva David has been killed in the mortar attack on the David farmstead and that after Ziva left NCIS, she and Tony had a child together, a little girl named Tali – whom Tony knew nothing about. He resigns from the NCIS team for good, giving up his position as Senior Field Agent, as he wants to devote his time to taking care of his daughter.
DiNozzo's exit was jam-packed with mystery and new revelations about the love of his life, Ziva, and the child he didn't know they shared. It's an emotional farewell to one of the show's longest-lasting characters.
"Keep Going" – Season 14, Episode 13
ute masterpiece by both the writers and the cast, "Keep Going" is filled with intrigue and suspense after a Naval Captain is killed in what initially looks like a 'hit and run' accident. Gibbs and crew think otherwise after the Captain's son is spotted on top of a nearby building.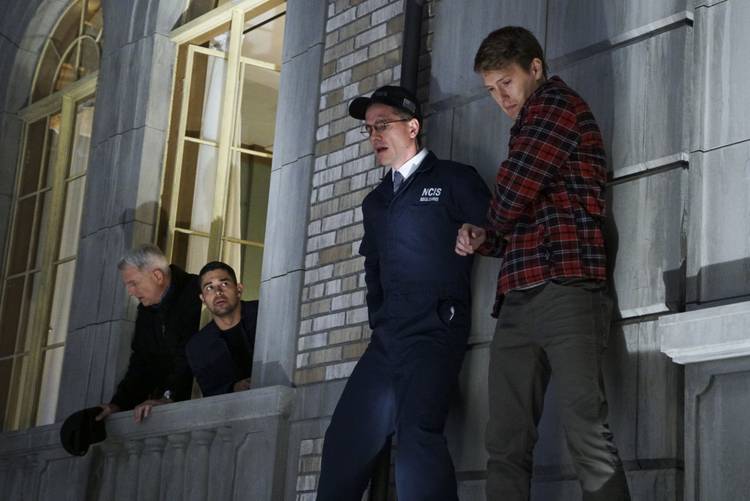 This was, without a doubt, one of the best episodes in the show's history. The main cast become the supporting cast in this episode., as the entire episode is centered around one of the supporting characters in a deep and emotional fashion. Brian Dietzen delivers such a powerful performance as Jimmy Palmer, and from dropping the bombshell to Abby that he was in fact an actual doctor, to Gibbs standing completely stunned hearing what Palmer thought of him, everyone did their own part to make Jimmy shine even more than he already did. The episode finishes with the expected hug, but it still leaves you emotional.
"She" – Season 16, Episode 13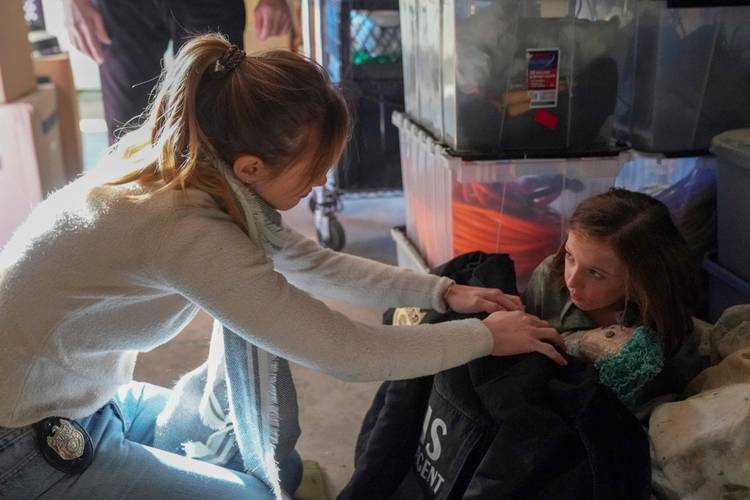 Business gets personal in "She" as things kick off when a severely malnourished nine-year-old girl is discovered hiding in a storage house.
The sickly girl prompts the reopening of a missing person cold case. However, the personal and the professional collide head-on when Bishop's investigation reveals a connection to former agent Ziva David. It turns out that in Season 7, when Ziva couldn't crack a missing persons case, she rented a secondary office to continue doing her own investigations outside of work. Bishop discovers her notes and becomes so invested that she cannot avoid Gibbs' Rule 10: "Never Get Personally Involved."
Viewers who had long given up on Ziva now have their hope restored that she was still alive. Lots of suspense packed into one episode.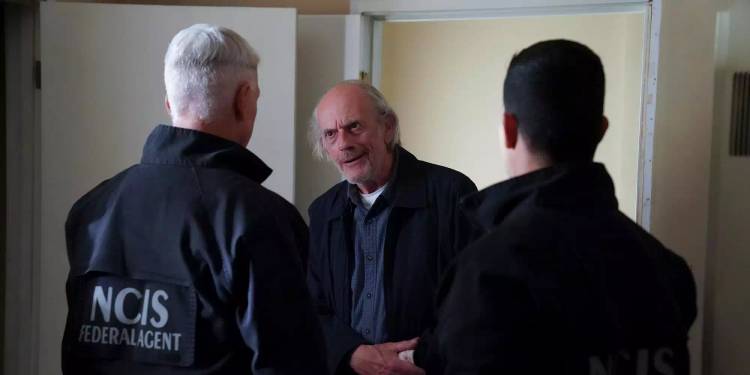 "The Arizona," dedicated to military personnel who served at Pearl Harbor and the first responders battling against Covid-19, is a fitting honor to those who serve. It is one of the few episodes of NCIS that delves into military history in the United States instead of simply sticking with modern criminal investigations. In this case, it's the attack on The Arizona at Pearl Harbor which prompted public support for the United States to enter World War II.
The stirring episode features Christopher Lloyd as a Navy vet, Joe Smith, who claims to have served on The Arizona and is desperate to be buried there with his fellow Pearl Harbor survivors. The finale follows the team's efforts to verify his claims and when Gibbs pushes the 95-year-old to recall his experience, Smith's astonishing retelling of the events on that fateful day in December 1941 is unforgettable, matched by Gibbs' glassy-eyed expression. The exchange later triggers some strikingly un-Gibbs-like confessions to McGee about how Kuwait changed him: "You come home, and you're like half a person."
It is definitely one of the must-watch episodes of NCIS.