In NCIS, One Episode Stands Above The Rest
The long-running CBS police procedural show "NCIS" has more than 400 episodes to its name; special agents Leroy Jethro Gibbs (Mark Harmon) and his team fight their way through plenty of investigations and c****s through the series' 19 seasons (and counting).

"NCIS" has been something of a phenomenon for CBS over the years, with similar spin-offs created for the network, including "NCIS: Los Angeles," "NCIS: New Orleans," and its newest spin-off, "NCIS: Hawai'i," which started airing in September 2021. The series has enjoyed respectable reviews from fans and critics alike during its run, with an average audience score of 82% on Rotten Tomatoes.
Over the years, "NCIS" has aired plenty of episodes and story arcs that its fans revere more than others, such as the d—-h of agent Caitlin Todd (Sasha Alexander) or the arc revolving around Ziva David's (Cote de Pablo) capture and rescue, which culminates in her joining NCIS as a full-time agent. One Season 2 episode stands out as an all-time classic by paying tribute to World War II veterans and features a real-life Army veteran who received military honors for serving in the invasion of Normandy before embarking on a long, successful acting career (via U.S. Army).
The Season 2 episode Call of Silence received praise from NCIS fans on Reddit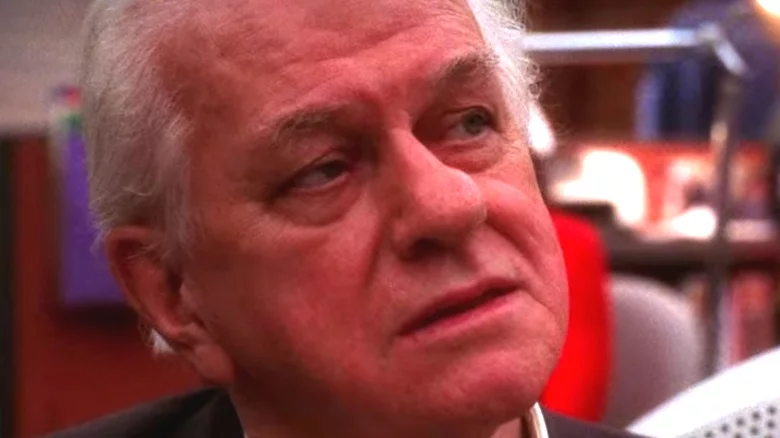 "NCIS" fans on Reddit point to one episode as among the series' best over its long run: Season 2, Episode 7, "Call of Silence," in which a World War II Marine veteran and Medal of Honor recipient named Ernie Yost (Charles Durning) turns himself in to the NCIS team. Yost tells Gibbs that he killed his best friend in combat during World War II when they both fought in the Battle of Iwo Jima. The NCIS team takes a personal interest in Yost's case, given his war hero status and sudden confession to an apparent mu—-r from decades ago, and ultimately prove his innocence — Yost's friend, Wade Kean (Jason Alan Smith), was severely injured by a land mine, and Yost had to hit him with his pistol to prevent him from screaming and thus revealing their unit's location.
In a Reddit post on the "NCIS" fan community, u/RunsWithCrashCarts called out "Call of Silence" as their favorite television episode ever and praised its depiction of memory loss, calling out one scene where Yost and Todd dance together as a "beautiful bittersweet moment." NCIS was "spot on with mood changes and attitudes, and there were several subtle foreshadowings that I liked a lot," they wrote.
"Incredible episode," wrote u/counttoamillion in response. "I cry every time."
"Call of Silence" is one of the series' most critically acclaimed episodes; Durning received an Emmy nomination for his guest role (via Television Academy).