'NCIS' Star Michael Weatherly 'Chased' His Future Wife & She Didn't Know He Was a Famous Actor
"NCIS" star Michael Weatherly has had a successful career. He has appeared on some of the hottest TV shows and is currently starring in "Bull," one of CBS's best TV series.
Despite his celebrity status, not everyone in America could easily recognize him. When he first met his second wife, Bojana Jankovic, she had no idea who he was.
With a little bit of a chase and effort on his part, she agreed to a dinner date, and that was when she realized he was a celebrity.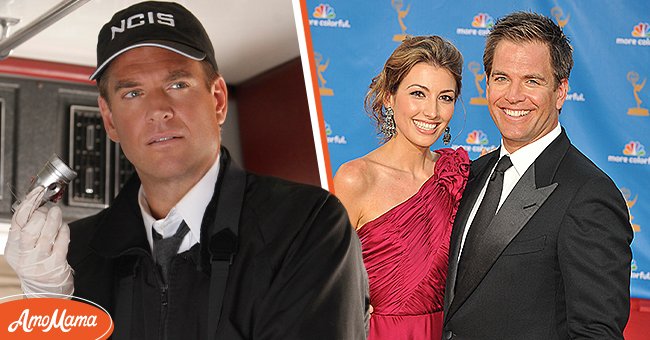 Michael Weatherly on the set of "NCIS" on August 28, 2014 (left), Michael Weatherly and Bojana Jankovic at the 62nd Annual Primetime Emmy Awards in Los Angeles (right) | Photo: Getty Images
Michael Manning Weatherly Jr., born on July 8, 1968, in New York, is an actor, musician, producer, and director known for his role in the police procedural series "NCIS."
Passionate about being an actor, he left college to pursue his dream. In the early days of his acting career, Weatherly supported himself by playing in a band, selling shoes, delivering pizza, writing songs, among others.
In 1984, Weatherly got his first acting role on "The Cosby Show," where he played Theo Huxtable's roommate before landing the role of Cooper Alden in "Loving" and "The City" until 1996.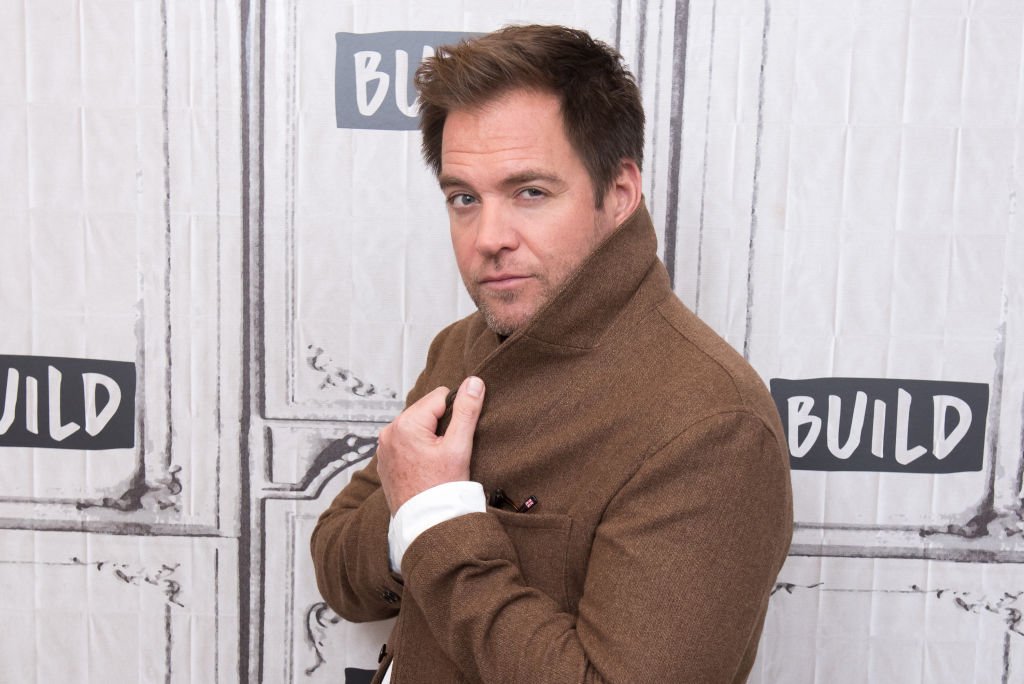 Michael Weatherly at the Build Series to discuss "Bull" at Build Studio on September 26, 2017 in New York City | Photo: Getty Images
Weatherly relocated to Los Angeles and became a regular on "Significant Others." Unfortunately, the series lasted for only six episodes.
In 1998, he starred as Hap in the movie "The Last Days of Disco" and appeared as a warlock in an episode of the fantasy drama "Charmed."
It was not until 2000 that Weatherly became known through the "Dark Angel" series. For three years, he played the role of Logan Cale, a wealthy hacker with a big heart who fell in love with Max, played by Jessica Alba.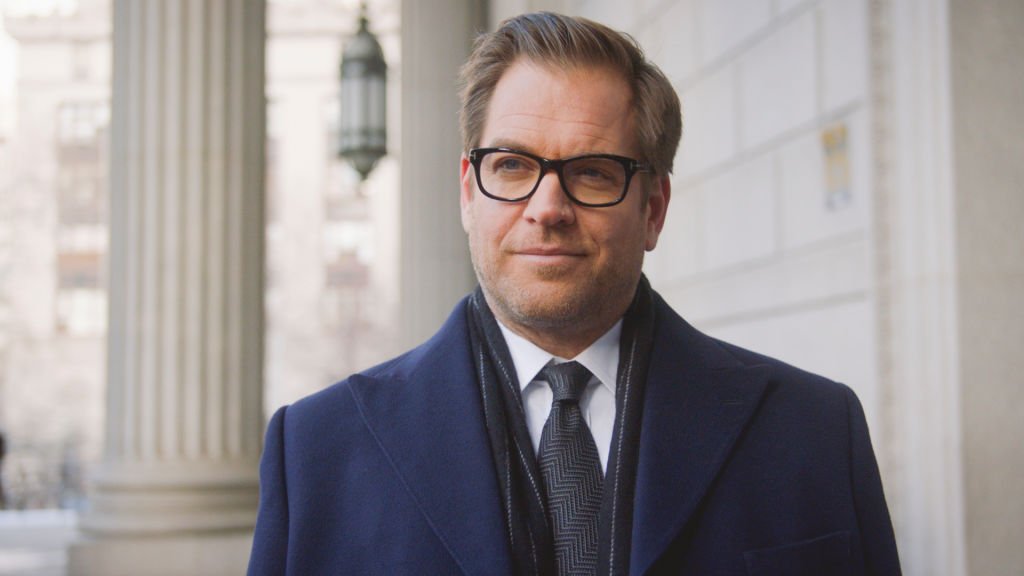 Michael Weatherly on the set of "Bull" | Photo: Getty Images
After "Dark Angel's" shutdown, Weatherly did not stay idle for long as he landed the role of Senior NCIS Special Agent Anthony DiNozzo on "JAG" in 2003 and continued to play this role on the spin-off series "NCIS."
"NCIS" was a real success as the series became one of the most-watched in the United States and worldwide. It pushed Weatherly to the rank of an international star.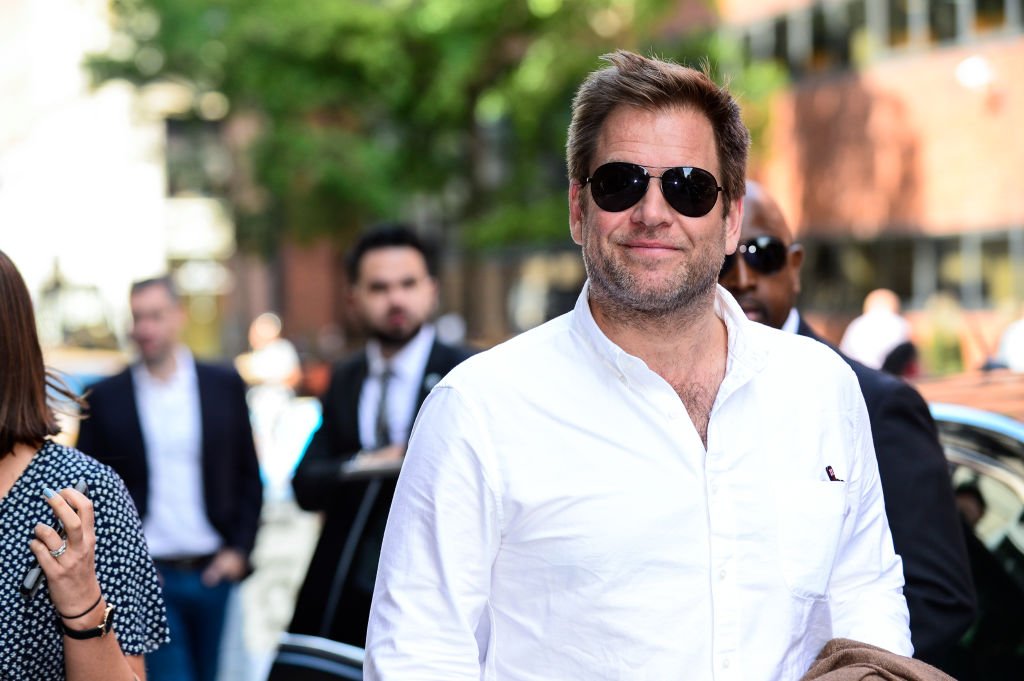 Michael Weatherly leaving the "AOL Build" taping at the AOL Studios on September 26, 2017 in New York | Photo: Getty Images
After 13 seasons, he left the "NCIS" family though he had also been a guest cast on both "NCIS: New Orleans" in 2014 and "NCIS: Los Angeles" in 2015.
He became the lead actor in another CBS series, "Bull" as Dr. Jason Bull, in 2016. The series is inspired by the famous Dr. Phil McGraw's life, the psychologist who became a real media personality in the United States.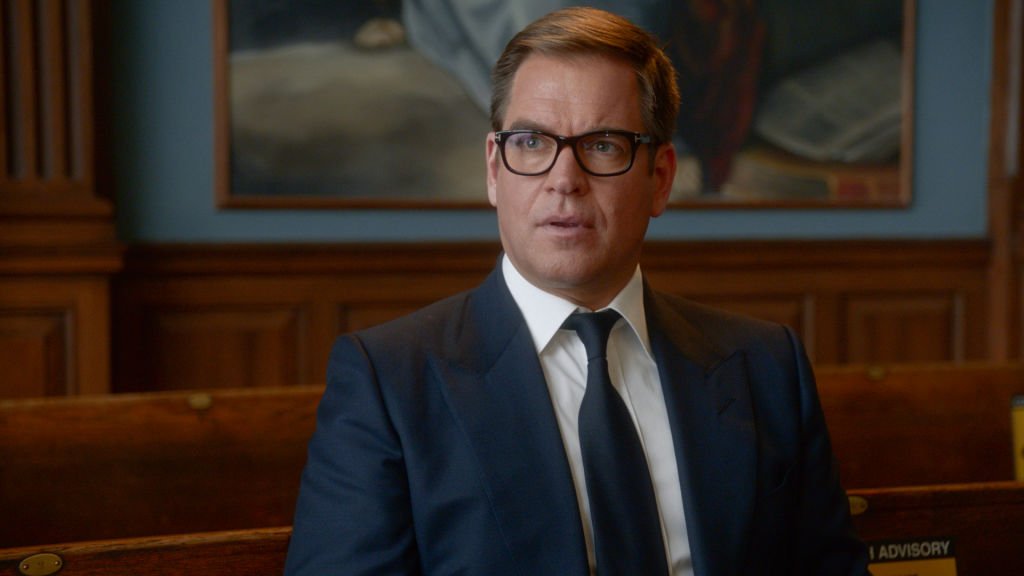 Michael Weatherly on the set of "Bull" | Photo: Getty Images
WEATHERLY'S PERSONAL LIFE
On September 26, 1995, Weatherly married fellow actress Amelia March Heinle, and they welcomed their son named August on January 10, 1996. The couple who met on the set of "Loving" went through a difficult phase when the series ended.
Weatherly confessed that he struggled to take care of his family as he could barely care for himself. To make ends meet, he took on any job he could find. The couple eventually divorced on November 28, 1997.
Their split had a significant impact on him, and it was even harder on their son. However, the actor said he learned from the experience and now does his best to keep history from repeating itself.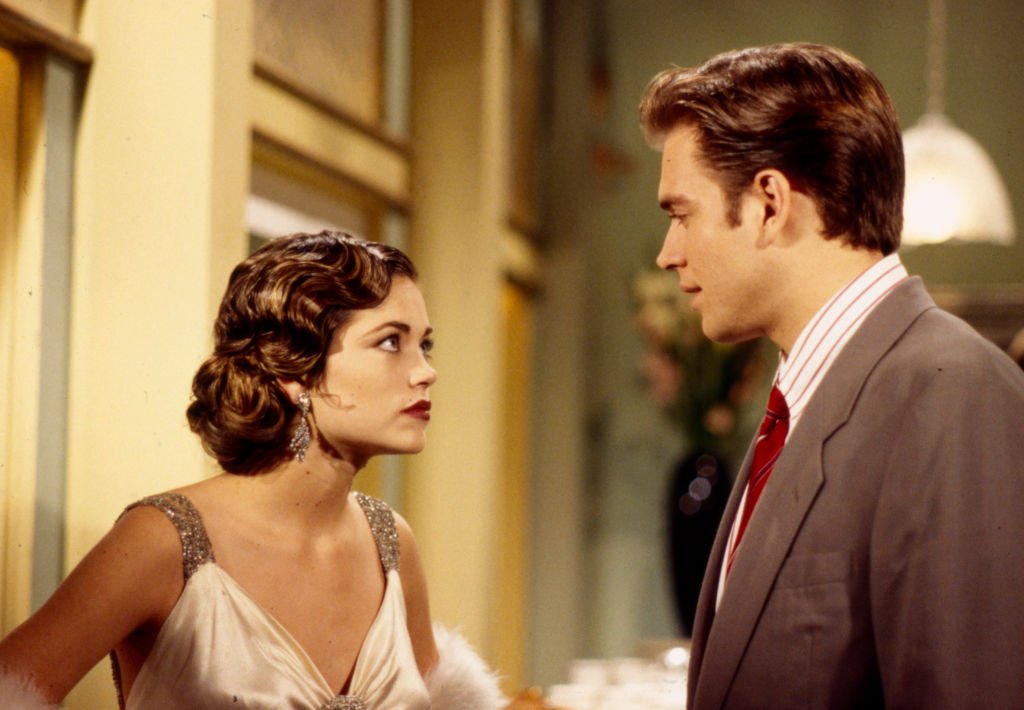 Amelia Heinle and Michael Weatherly on the set of "Loving" in 1994 | Photo: Getty Images
On September 30, 2009, Weatherly got married for a second time to a physician, Dr. Bojana Jankovic. When the Weather first met Jankovic, it was at a point in his life he never thought he would get married again.
He ran into her in Vancouver in 2007, and he was smitten. He asked her out for dinner, but Jankovic told him she was busy. At the time, she was in medical school.
Weatherly told her he would fly back the following week from Los Angeles to take her out to dinner, and Jankovic told him she couldn't because she would be touring Europe for three weeks with her friends.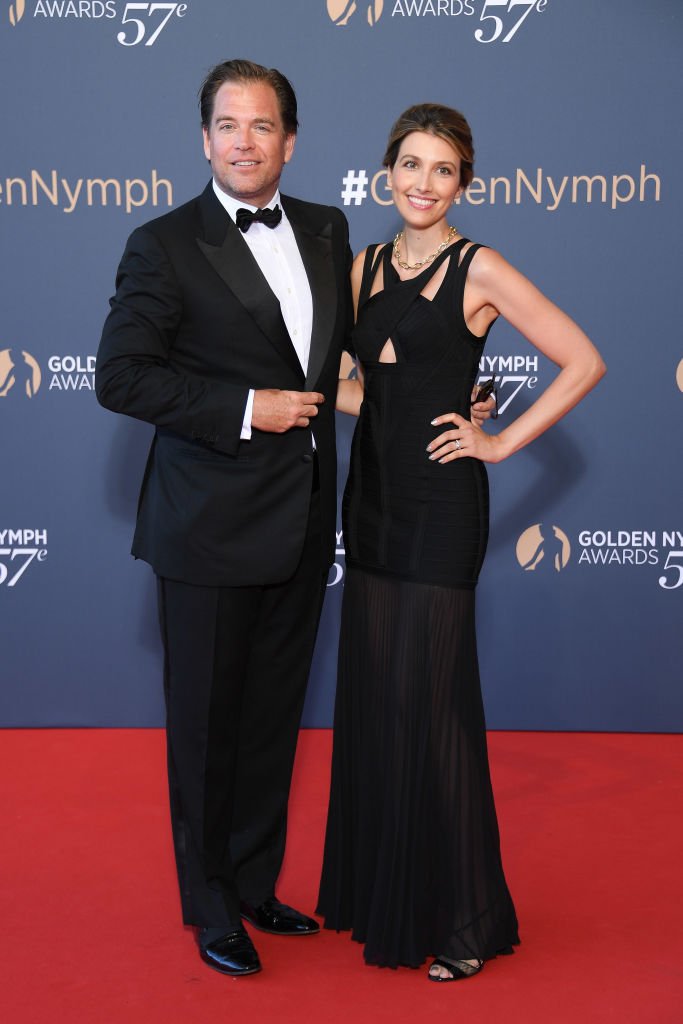 Michael Weatherly and Bojana Jankovic at the closing ceremony of the 57th Monte Carlo TV Festival on June 20, 2017, in Monte-Carlo | Photo: Getty Images
Being persistent, he inquired about the itinerary of her trip, and Jankovic revealed she and her friends would spend the first night in Paris. Weatherly took advantage of that moment to ask her for dinner in Paris. He said:
"The chase was very good. She knew exactly what she was doing."
When they spent time in Paris, she discovered he was a star. In medical school, she never had time to watch movies and series. Weatherly was treated like a celebrity everywhere they went because "NCIS" was a big hit in Paris.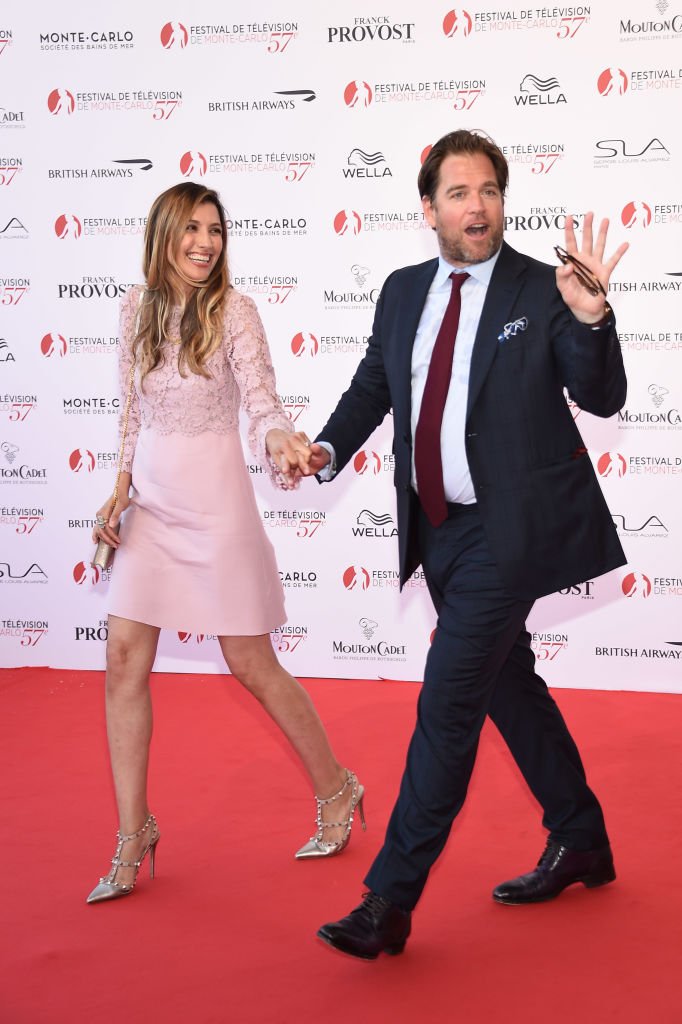 Michael Weatherly and Bojana Jankovic at the opening ceremony of the 57th Monte Carlo TV Festival in Monte-Carlo | Photo: Getty Images
Of course, the gesture in Paris worked well, as he put a ring on it, and the two married in 2009. They have since welcomed two children: daughter Olivier and son Liam.
Now, Weatherly makes his family a priority even though he has a busy schedule. He never takes his work home to have time for his kids.
Bojana Jankovic is a double board-certified physician in internal and integrative medicine. Besides being certified in functional medicine and trained in mindfulness, she's also an award-winning physician.
Jankovic works with her patients to improve their thyroid health, energy levels, gut health, and anxiety, among many other conditions. By optimizing their health and mastering their stress, they can live and thrive maximally.
She has received many patient satisfaction awards at Cedars-Sinai Medical Center. In 2016 and 2017, Jankovic was recognized as the Southern California Top Doctors' Rising Star.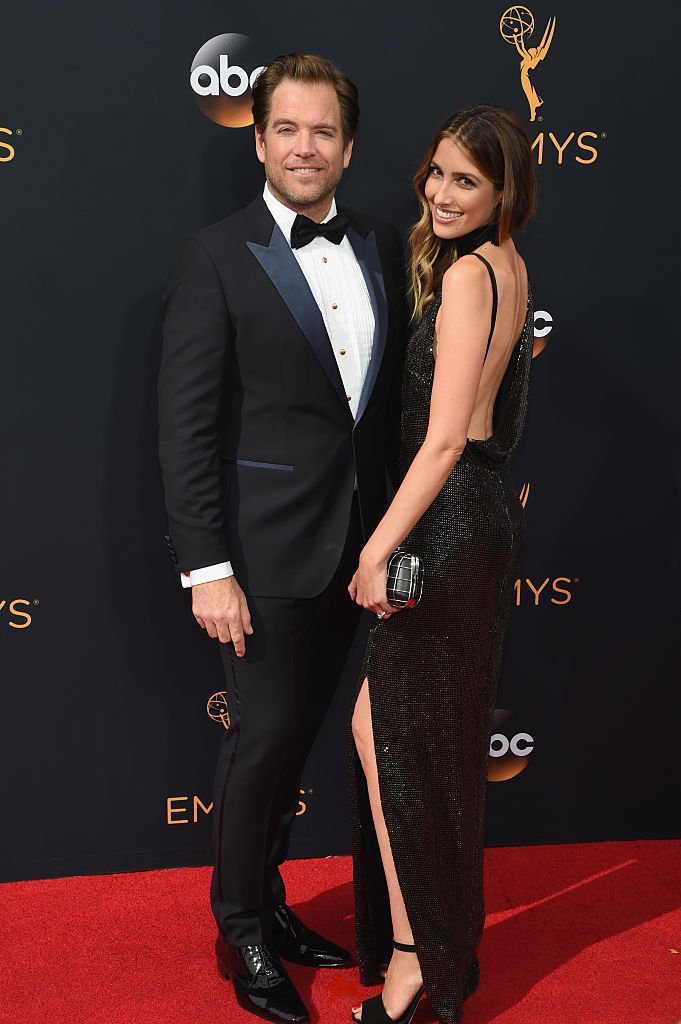 Michael Weatherly and Bojana Jankovic at the 68th Annual Primetime Emmy Awards on September 18, 2016, in Los Angeles | Photo: Getty Images
Between 2018 and 2021, she was awarded the Top Doctor recognition in New York. She has performed research in oncology and endocrinology, presented her work at academic conferences, and published papers in peer-reviewed journals.
However, before she got into medical school, she had worked as a writer and assistant director for the 2007 short film "Do Not Leave Me with Strangers" and 2009 Serbian TV series "TVWWW."
Jankovic, a natural when in front of the camera, has appeared several times on TV as a health consultant. She has also shared her medical expertise on "TODAY," "Rachael Ray," and "MSNBC."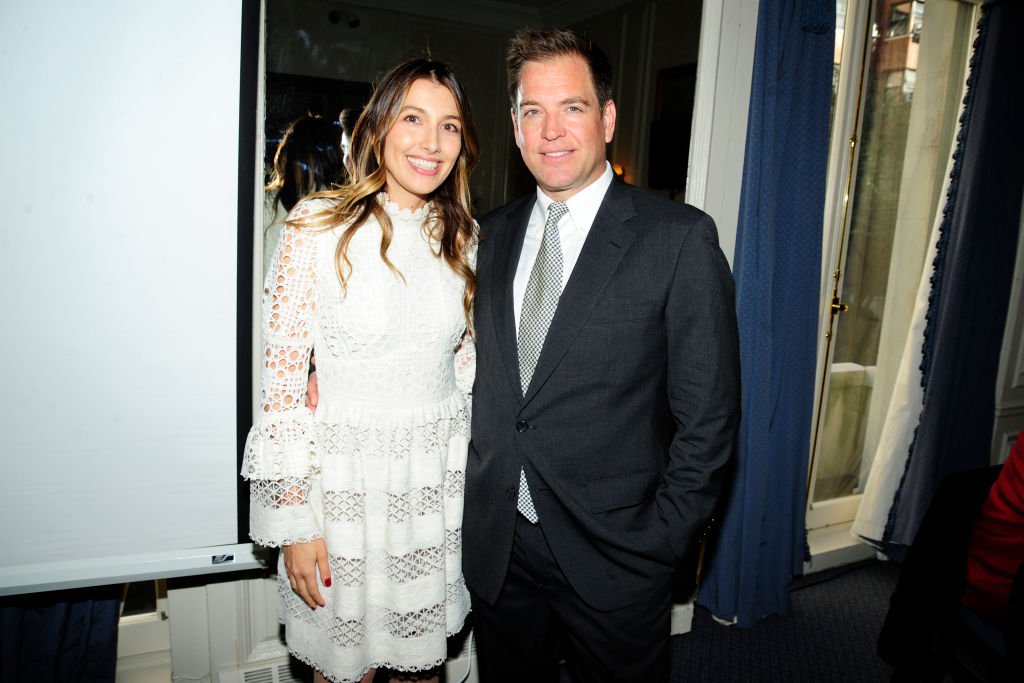 Michael Weatherly and Bojana Jankovic at the Lifeline New York Hosts Annual Benefit Luncheon At The Liederkranz Foundation on October 18, 2018, in New York | Photo: Getty Images
Jankovic is an advisor and founding physician at The Lanby, an integrative primary care startup by Chloe Harrouche and Tandice Urban in New York.
Jankovic was the co-founder of WellStart Health, where she serves as its medical advisor. WellStart Health is a digital therapeutics startup for chronic disease prevention and reversal.
She is on Lifeline New York and the Environmental Working Group boards. Lifeline New York is a nonprofit organization providing support to Serbian hospitals and children in need.