Tobias Fornell Stole the Show in NCIS' Crossover Episode
The NCIS episode "Starting Over" was supposed to be a crossover with NCIS: Hawai'i, but Gibbs' old friend Tobias Fornell showed up and stole the show.
NCIS fans have come to expect dramatic surprises. Even Director Vance's daughter being kidnapped was fairly standard operating procedure, and last week's episode freaked some fans out with body fragments putting it over the top on the grossness scale. The latest episode, however, was almost too normal — leaving viewers wondering what the surprise would be. However, it turned out to be not a "what" but a "who."
"Starting Over" was supposed to be a crossover episode with NCIS: Hawai'i, but in that regard, it fell flat. Special Agent in Charge Jane Tennant at NCIS: Pearl Harbor (the latest of the franchise's strong female characters) made a video call, inviting Torres to Hawaii to work on a cold case. He left… and it was business as usual for everyone else until Tobias Fornell showed up and proved that just because Gibbs isn't on the show anymore, that doesn't mean he can't keep things interesting.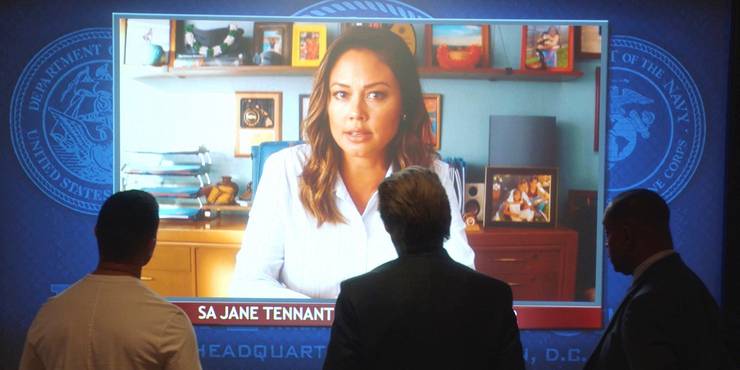 The case involved a retired Navy Lieutenant Commander falling to his death off of a building. Jimmy and Knight (who might be headed for romance) both recognized the victim from their grief support group. Because of his struggles with grief and loss, the initial thought was that he had committed suicide, but Jimmy quickly ruled out that idea. Things got more interesting when they saw that Fornell — Gibbs' old friend and a former FBI agent — had called the commander five times that morning.
Fornell has been in every season of NCIS as either a guest or recurring character, with the exception of Season 17 (due to COVID ending that season prematurely). The last time that fans saw him, he was struggling with the loss of his daughter Emily. In Season 18, he and Gibbs took down the drug ring that had been supplying her, but she relapsed shortly thereafter. Her death hit Fornell hard, but he put his grief to good use, and became the grief sponsor for the dead officer.
Because of his personal connection to the victim, Fornell wanted to help with the investigation. However, he couldn't formally assist because he was no longer a government agent… so he just hung around NCIS while the team investigated. The victim's wife and brother both had alibis, so the team checked into someone called "Big Rich." He was the father of a soldier that had died under the commander's watch. Richard, aka "Big Rich," made threats and wasn't entirely truthful with the agents, but he also wasn't the ki..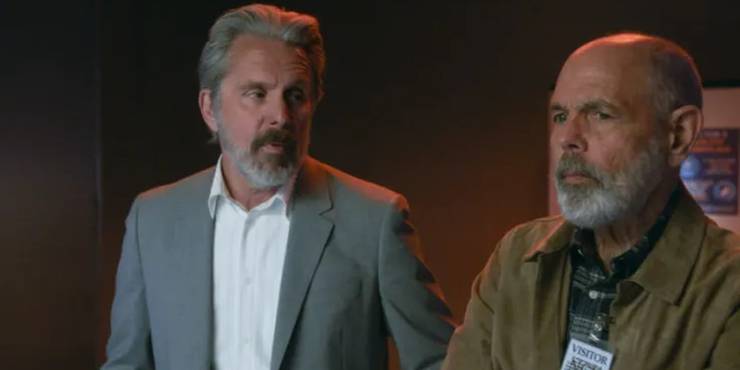 NCIS eventually revealed the perpetrator was someone much closer to home: the victim's wife. The commander had been leading a double life with two spouses, and when he was discovered, he came clean… too clean. When he told his first wife how his second wife had let him escape from reality, the first wife hit him with a pipe, which caused him to fall from the building's roof to his death. The best part of the plot, though, was seeing Fornell talk to Richard after the murderer had been found.
The case had opened old wounds for Richard about losing his daughter in the line of duty. NCIS showed that Fornell was able to put his grief to good use one more time by helping console another grieving father. So while the NCIS portion of the heavily-promoted crossover wasn't much of a crossover at all, the return of Tobias Fornell made "Starting Over" more than worth watching. Hopefully the character will make a few more guest appearances in the future.
To see what the NCIS team does next (and if Fornell reappears), watch NCIS on Monday at 9:00 p.m. ET/PT on CBS.