Sean Murray from "NCIS" gave his fans a glimpse of the beautiful Encino, California house he spent a decade designing and now shares with his businesswoman wife.
Born in November 1977, Sean Murray's steady rise in showbiz began in the early 1990s. Still, the most successful project of his early career was "Hocus Pocus," where he portrayed Thackery Binx opposite Bette Midler and Sarah Jessica Parker.
Nowadays, Murray is one of the most recognizable faces in Hollywood because of his almost 20-year run in "NCIS." All those years of hard work paid off as he currently lives with his wife Carrie James in a house he designed.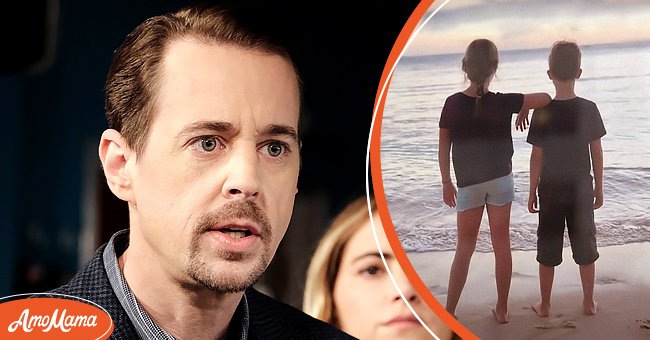 Sean Murray portraying Timothy McGee in "NCIS" in January 2021 [left]. Portrait of Murray's children Caitlyn and River [right] | Photo: Getty Images – YouTube/People
SAME JOB SINCE 2003
If someone had told Murray 20 years ago that he would work in the same TV show for 18 seasons (and counting), he wouldn't have believed them.
However, he has had a successful career for three decades, and it wasn't always easy. One year before appearing in "Hocus Pocus," he worked with Mariel Hemingway in a TV show called "Civil Wars."
Murray portrayed a young tennis player, and in one of the scenes, he had to serve the ball. After eight takes, he couldn't get the ball over the net, so the director decided to throw it off-camera and make it look like Murray's serve was perfect.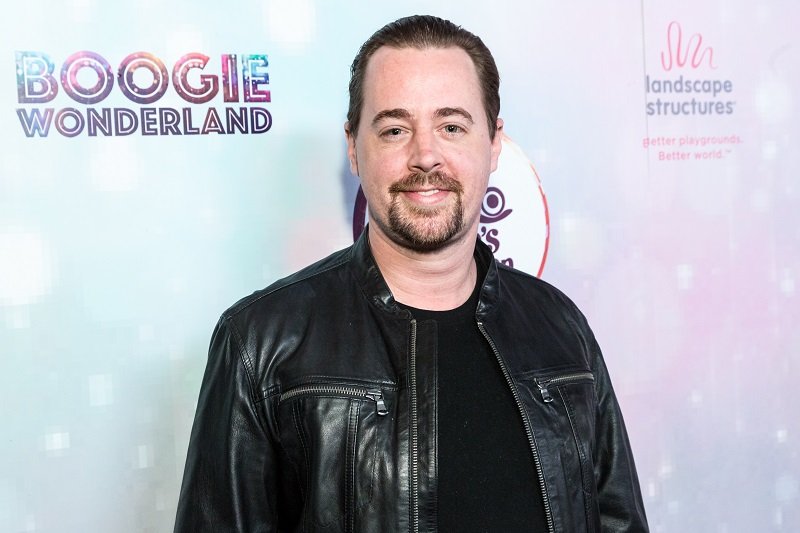 Sean Murray on March 10, 2018 in Los Angeles, California | Photo: Getty Images
Three years later, he booked a guest role in "Silk Stalkings" and was supposed to portray a basketball star even though he could play "just enough" to fake it.
Once they started sh00t1ng the scene, Murray ran to the corner and threw up out of exhaustion. Luckily, things got better in 2003 when he was cast as Timothy McGee in "NCIS."
Murray is grateful that the show has kept its audience hooked for so many years, but he also acknowledges that such things don't happen regularly. He once said that TV series was not meant to go that long, so portraying the same character for 18 years is both "wild" and unique.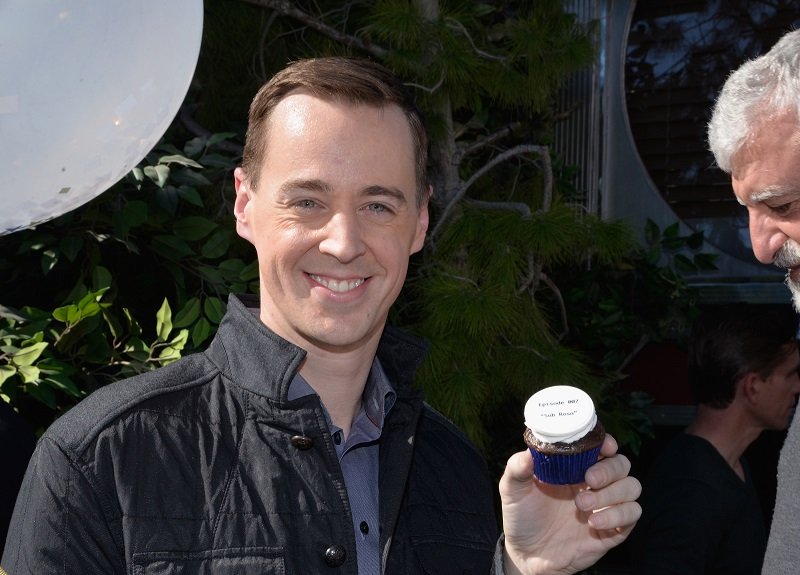 Sean Murray on February 9, 2016 in Valencia, California | Photo: Getty Images
McGee was supposed to appear in only one episode, making his long run in the show even more astonishing. After he made his planned appearance, editors were three minutes short of completing an episode, so they brought McGee back.
They decided to put him next to Tony DiNozzo (Michael Weatherly) and see if it worked, and it did. At the end of season one, Murray became a regular cast.
Murray and james are raising their children in their encino, california home.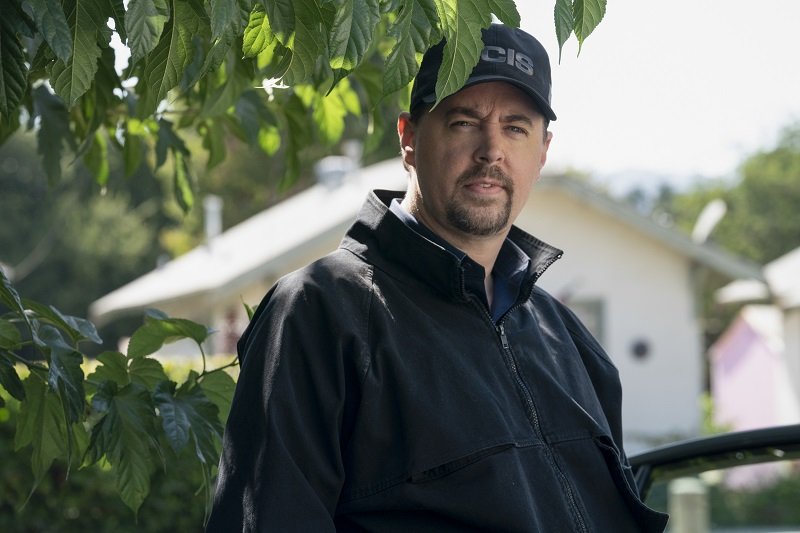 Sean Murray portraying Timothy McGee in "NCIS" in September 2019 | Photo: Getty Images
For Murray, his character's development and evolution have been paramount. He made sure everybody knew that he didn't want McGee to be like baby Maggie Simpson – the same character week after week, season after season, with no growth.
The actor has also been candid about his great relationship with the rest of the cast. In 2015, Murray and Pauley Perrette (Abby Sciuto) pointed out they were very close friends, just like their characters back then.
SAME WIFE SINCE 2005
However, nobody is closer to Murray than his wife, Carrie James. According to her LinkedIn profile, she is a consultant and strategist for Women Business Owners, a Women's Empowerment Leader, and a social activist.
The actor and the former teacher tied the knot in November 2005 and welcomed their first child, a daughter named Caitlyn, in 2007. River, the couple's son, joined the family in 2010.
Following River's birth, James swapped lessons and classrooms for meetings and offices as she became a businesswoman and launched several projects.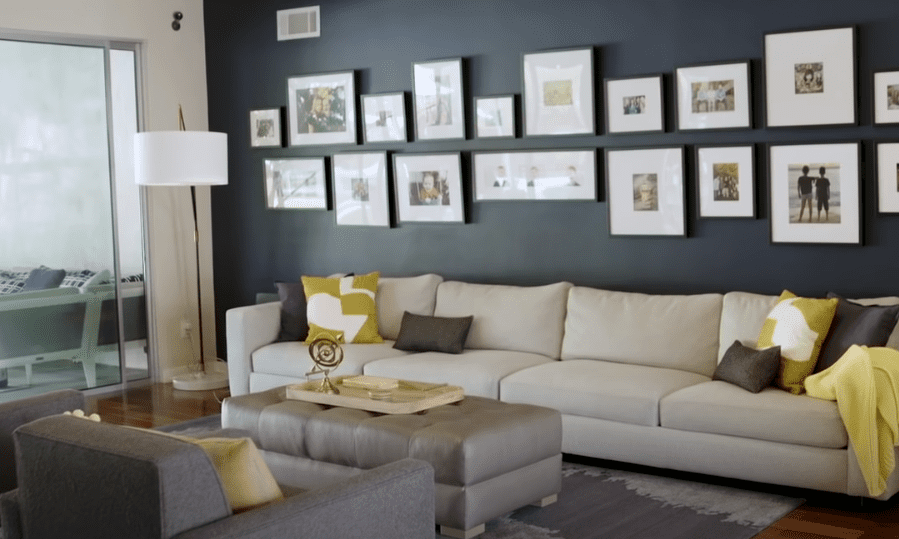 Sean Murray and Carrie James's Encino, California home: their reading room | Photo: YouTube/People
In 2011, she founded Prestique Academy of Innovation and Technology, a school for people with exceptional needs. Four years later, she created Business Relationship Alliance (BRA).
BRA's primary goal is to provide community, collaboration, support, and empowerment to female-owned businesses so that they flourish as entrepreneurs. About her work, James said:
"I'm a natural connector. I can listen to someone tell me about what they are struggling with and I can connect them with the right people seamlessly and with pure joy."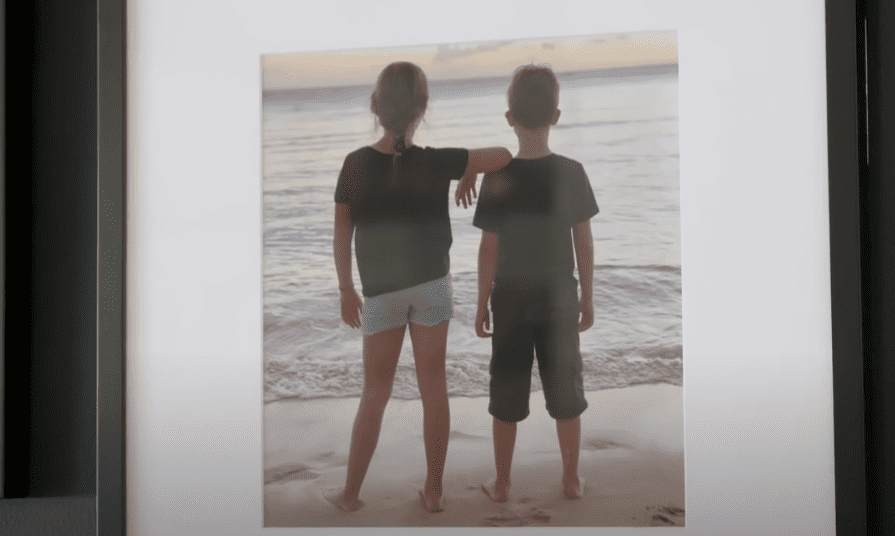 Sean Murray and Carrie James's Encino, California home: portrait of their children, Caitlyn and River | Photo: YouTube/People
SAME HOUSE SINCE 2009
At the moment, Murray and James are raising their children in their Encino, California home. The couple bought the property in 2009 when they learned James was expecting their second child.
The 4,200-square-foot six-bedroom house they purchased over a decade ago was nothing like the one Murray showed to People in March 2021. It used to have an early-1990's vibe and a few problems that needed to be fixed immediately.
Before turning eight, murray had already lived in singapore, australia, and london.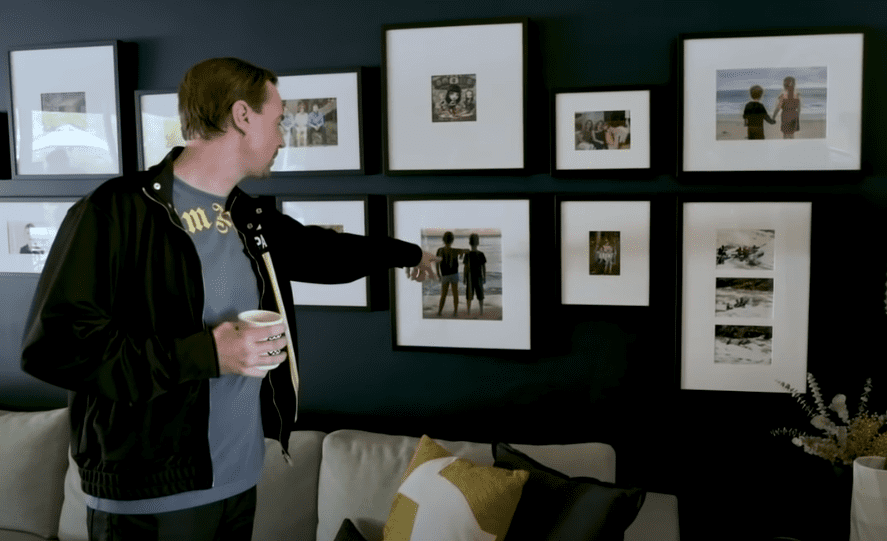 Sean Murray and Carrie James's Encino, California home: their reading room | Photo: YouTube/People
It started with drainage issues, but they kept finding and fixing other minor details. They had redesigned everything before they knew it and added a few things, like a pool and a jacuzzi.
Murray disliked the glass-block entry wall most, so he replaced it with a custom wood-slat wall to let the light come through, and he's very proud of it.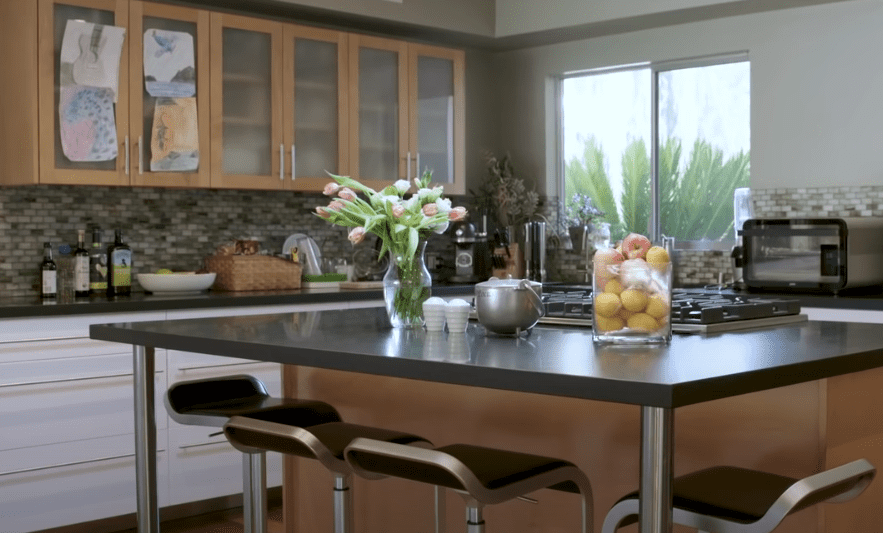 Sean Murray and Carrie James's Encino, California home: their kitchen | Photo: YouTube/People
It is essential to point out that Murray made some of the most significant design decisions. He admitted his wife would tell the designer to talk to him about the details because he "totally fell in love" with it.
Although James and Murray have been redesigning the property for just over a decade, they still needed to remodel the main bathroom when they showed their house to People.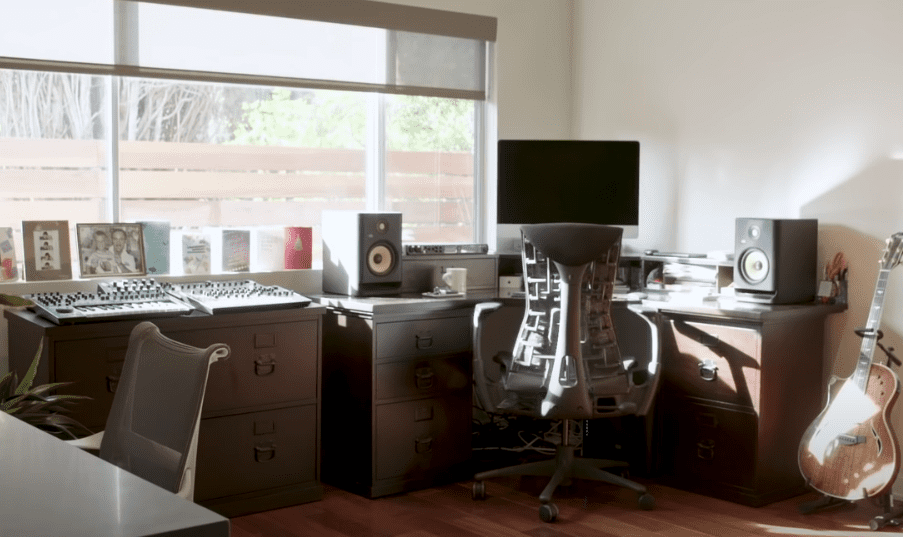 Sean Murray and Carrie James's Encino, California home: Murray's office | Photo: YouTube/People
Putting roots down was always crucial for Murray, especially because he lived in different countries as a kid because of his dad's job (he was a Navy officer).
Before turning eight, Murray had already lived in Singapore, Australia, and London. Also, his family couldn't remodel or personalize the temporary homes his dad got.
Murray was the only one who could mildly decorate his bedroom (he chose a 3D velvet Guns N' Roses poster), so he went all-in when he got the chance as an adult.
Since he and his family moved every two or three years, the actor confessed that he could never feel like settling down somewhere. Now, his family home is his "place." He was determined to make it his, and he pulled it off.