'NCIS's' Pauley Perrette Confided Publicly about Her Ex-husband's Abu s3 of Her after His Another Ex-wife Testified
Pauley Perrette was once married to Francis "Coyote" Shivers, but he allegedly a****d her secretly. She kept it a secret until she found out that she wasn't his only v****m over the years.
THE HORRIFIC MARRIAGE
Pauley Perrette is famous for her role as Abby Scuito on "NCIS," and she seemed to have things figured out as her character. However, the star was having a very hard time in her personal life.
According to Fox News, in September 2006, she revealed her ex-husband, Francis "Coyote" Shivers, was harassing her. At that point, he had been making her life difficult for the past two-and-a-half years.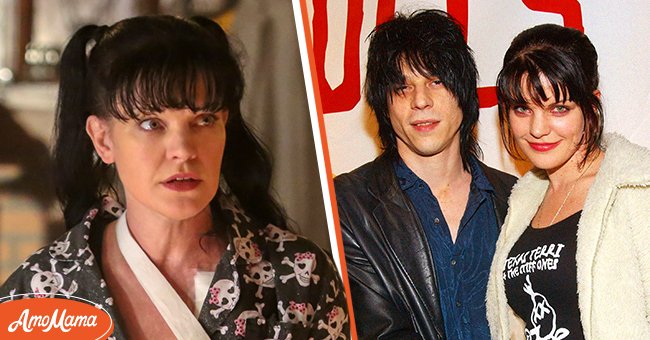 Pauley Perrette as Abby Scuito on an episode of "NCIS" on April 5, 2018, in Los Angeles, and her with her husband Coyote Shivers at the premiere of "Down and Out With the Dolls" on March 11, 2003, at CineSpace in Hollywood, California | Photos: Patrick McElhenney/CBS & Vince Bucci/Getty Images
Perrette had been married to the part-time club disc jockey (DJ) and musician for almost four years. The actress claimed her ex-husband had been emotionally, physically, and sexually a*****e to her all along.
The former couple was married in 2000, separated in 2004, and finalized their divorce two years later. However, the divorce didn't mean Shivers was done harassing his ex-wife.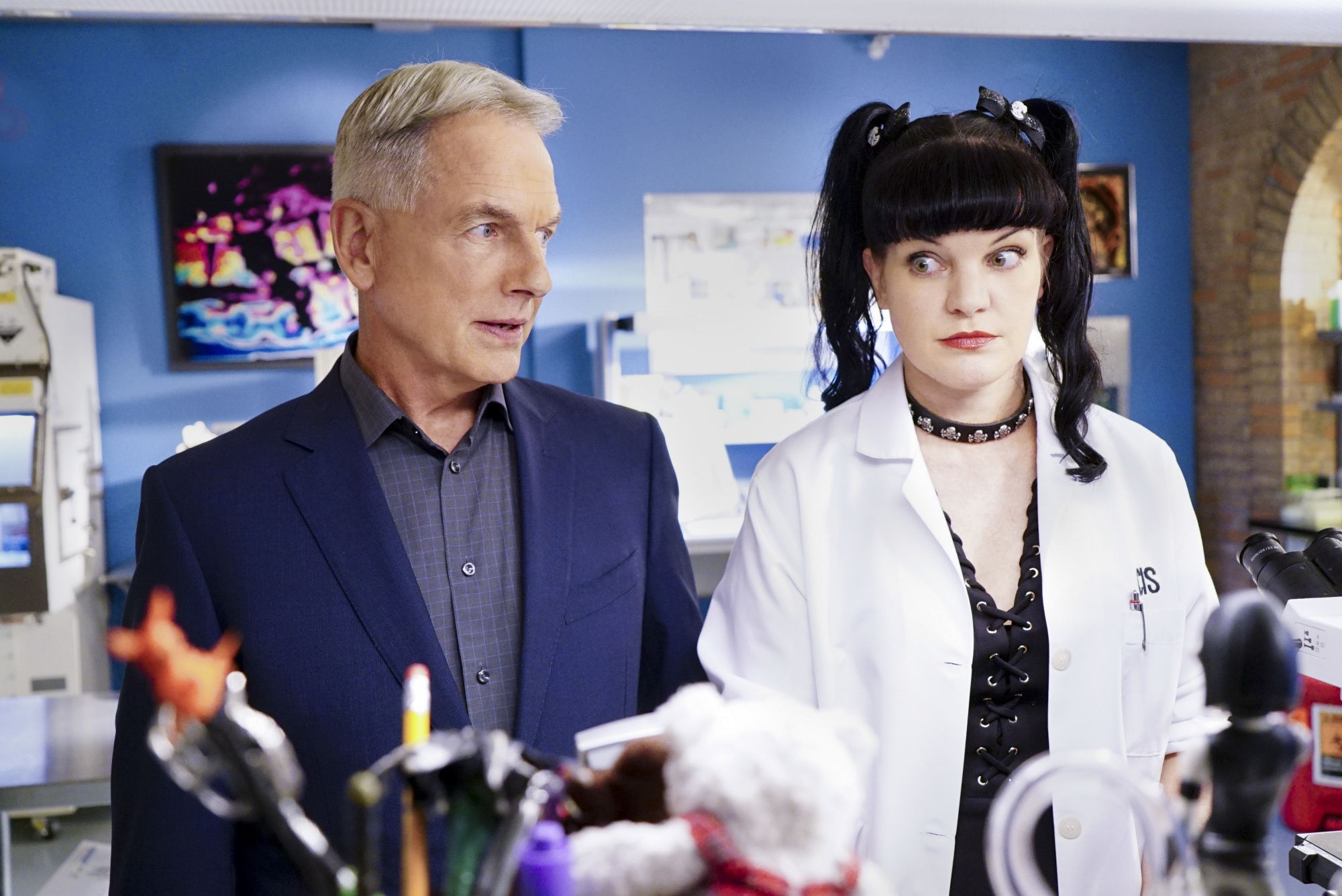 Mark Hamon as Gibbs and Pauley Perrette as Abby Scuito on an episode of "NCIS" on August 12, 2016, in Los Angeles | Photo: Sonja Flemming/CBS/Getty Images
Perrette ended up filing a restraining order against him when she found out she wasn't his only v****m. Shivers' second ex-wife, Bebe Buell, had been battling with him over false police reports, false complaints, and restraining orders for years.
The actress found out that Buell had a similar background story as her. According to the star, the DJ would stalk her even after their marriage had ended and refused for years to give her the home she'd bought until she paid him to leave.
VANDALIZING PAULEY'S HOME
The house belonged to the actress, and Shivers never owned it or had its title. When Shivers left, he vandalized the property leaving a mess of drawings and writing on the walls.
Perrette also said he'd damaged almost every room in the house. She even shared that she found mice and rat feces all over the floor when she went to view her property after he'd left.
TERRIFYING YELLOW MISSIVES EVERYWHERE
Shivers would even hack Perrette's computer, which he also did to Buell. The musician also had the habit of leaving thousands of pieces of yellow paper everywhere.
At one point, the actress turned over an ashtray, and a yellow missive fell out. The star said she thought she'd gotten the last of the missives, but they seemed to have been left everywhere by Shivers.
She explained that the notes generally carried threats that were written in the third person, for example, "Do not betray him." Shivers also left heart-shaped confetti copied from a tattoo they shared.
Later, Perrette and Buell found out their ex-husband had a third v****m, Angela Garber,  who filed a complaint against Shivers in July 2006. The star only opened up about the drama with Shivers after discovering Garber's accusations.
Shivers' girlfriend had to wait for two years to speak to a lawyer about the alleged incidents she experienced. She hadn't spoken up until then because the DJ had threatened her.
Garber got in touch with Buell, who contacted her with Perrette. Some of the charges against her ex-boyfriend included sexual a****t, physical a***e, and incidents where he locked her in car trunks.
DISCUSSING STALKING
In February 2017, Perrette was interviewed on "48 Hours," where she discussed the sick phenomenon of stalking. She told interviewer Erin Moriarty that stalking was a cru3l c***e, a theft of the mind, life, and safety.
The star confessed she was scared of talking about being stalked because it put fear into the v****m. However, she felt she couldn't keep it a secret anymore, especially as someone who experienced it with Shivers, whom she didn't mention by name.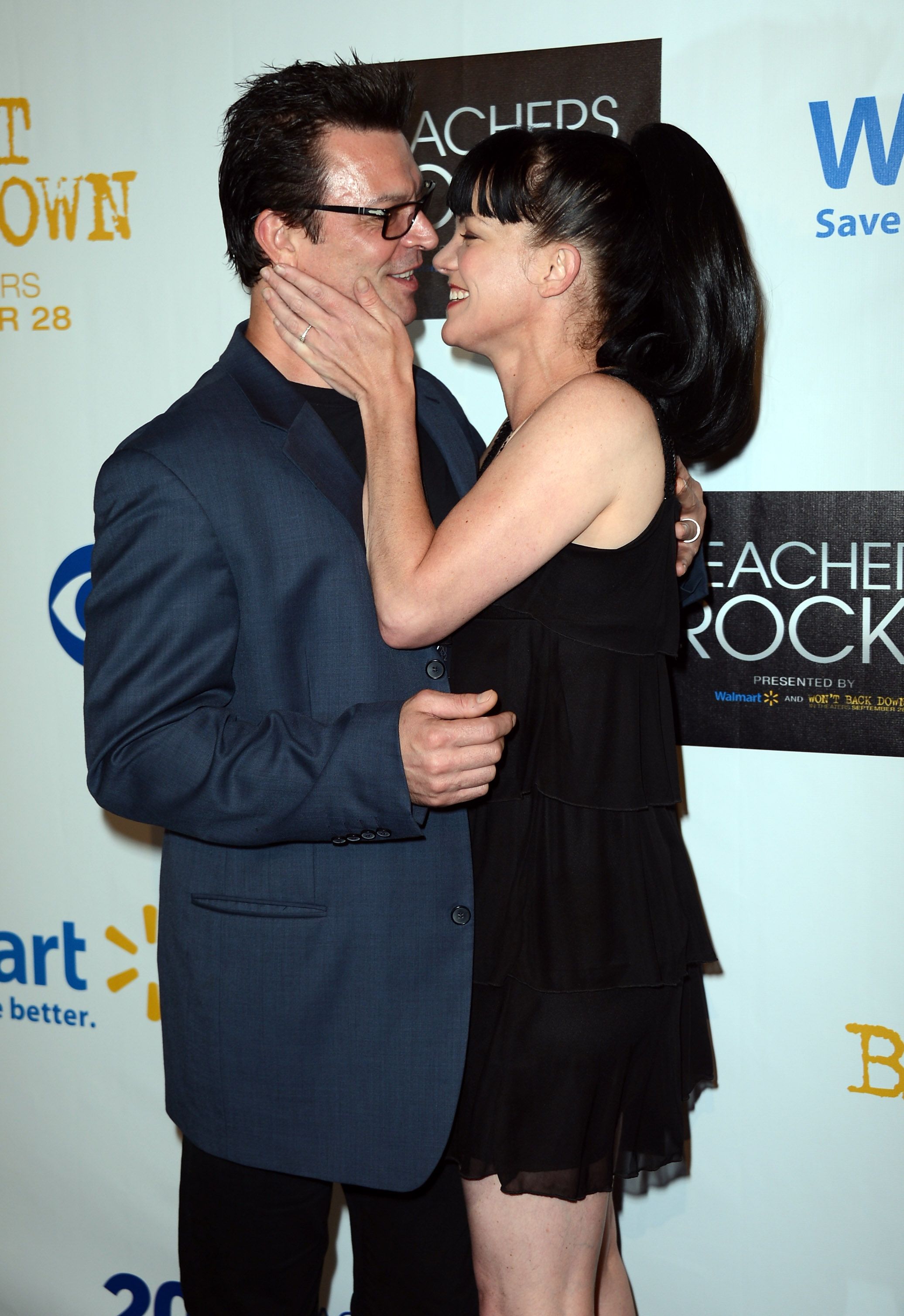 Pauley Perrette with fiancée Thomas Arklie at CBS' Teacher's Rock Special Live Concert Press Room on August 14, 2012, in Los Angeles, California | Photo: Frazer Harrison/Getty Images
TWICE ENGAGED – NEVER MARRIED
After her marriage to Shivers failed dismally, Perrette was engaged two more times. She dated cameraman Michael Bosman for four years before they got engaged, but they refused to marry until California's Proposition 8 was abolished.
The law stated that same-sex marriage was banned. The former Chief Forensic Scientist on "NCIS" never legally tied the knot with Bosman, but the couple did exchange vows in front of friends and family, with Perrette explaining:
"We just kind of wanted it to be about an ideology of everybody and of generosity and community."
Unfortunately, she and Bosman separated in 2008. However, the star didn't stay single for too long, and by 2011, she announced that she was engaged to Thomas Arklie, a former British Royal Marine.
The actress [pauley perrette] said the best decision she ever made in her life was taking a step back and realizing how silly it was to feel pressure about dating.
Taking to Twitter at the time, Perrette once again revealed she and Arklie wouldn't marry until Proposition 8 was overturned. In 2013, the law was thrown out, but by 2019 the couple had ended their relationship without walking down the aisle.
"I DON'T HAVE TO HAVE A BOYFRIEND"
The "Broke" star generally tries to keep her private life out of the spotlight, but in 2019 she made an announcement about her relationship status. Taking to Twitter, she revealed she had chosen to be celibate.
She spoke about meeting a fireman who looked like her "imaginary firefighter boyfriend" who visited her dreams in the post. She said she didn't want a man and wasn't dating anyone.
In a May 2018 People article, Perrette again revealed that she wasn't interested in dating. She said she'd tried it before, and it just wasn't for her but was "delighted" by her decision.
The actress said the best decision she ever made in her life was taking a step back and realizing how silly it was to feel pressure about dating. She realized that she didn't have to have a boyfriend, husband, girlfriend, or anything.
The star said she didn't need any of that and felt she could do whatever she wanted. Currently, it appears Perrette is still single but being a private person means she could be seeing someone confidentially.