'NCIS: Hawaii' Will Include Some of the Team From the Canceled 'New Orleans' Spin-Off
The rumors continue to swirl that CBS will soon be announcing a brand new NCIS spinoff titled NCIS: Hawaii.
A direct-to-series order is expected soon, and insiders say that the studio is currently working on staffing the pilot.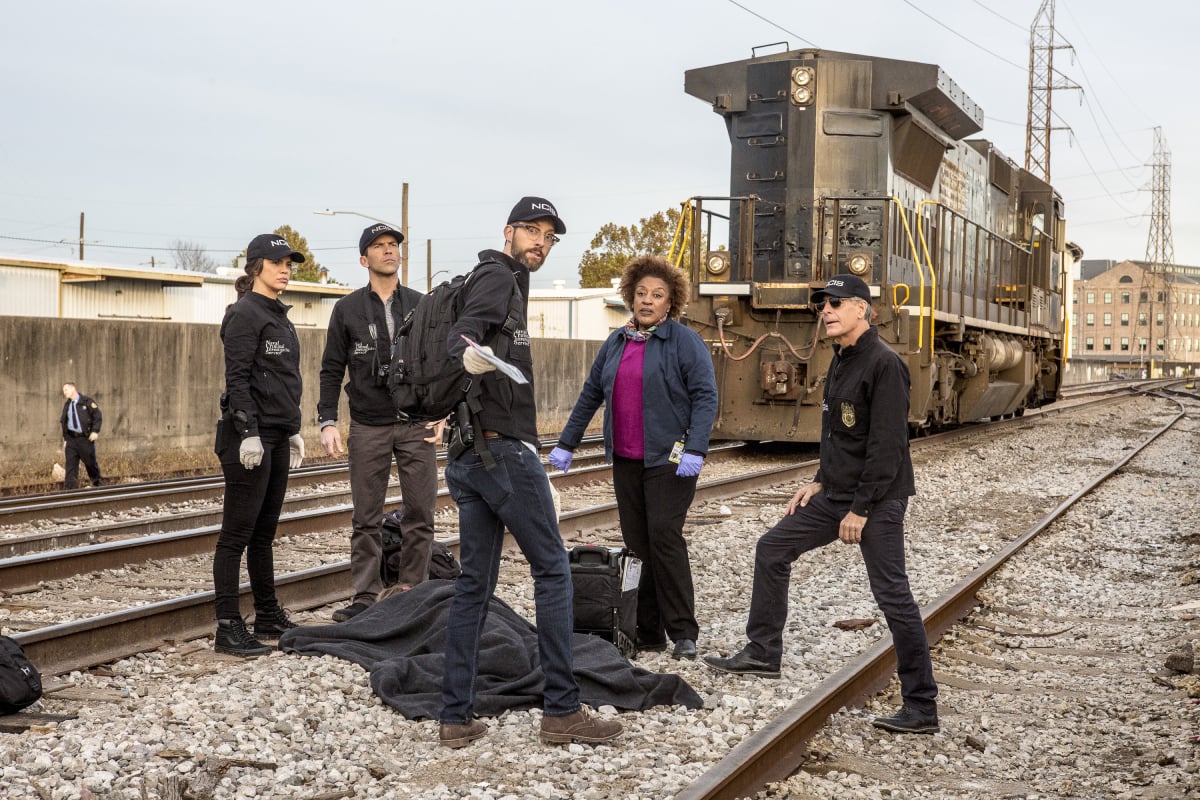 One franchise star say 'NCIS: Hawaii' is an 'exciting opportunity'
Even though NCIS: Hawaii is not yet official, one star from NCIS: Los Angeles has addressed the rumor that the new spinoff is coming. Eric Christian Olsen – aka Special Agent Marty Deeks – told Entertainment Tonight that the idea is definitely something fans want to watch.
"I think it's an exciting opportunity because listen, Hawaii is Hawaii," Olsen said. "And if there's anything that we want to watch on TV, it's people in paradise running around catching bad guys. I think it's a great opportunity for an expansion of the franchise."
The new spinoff rumors surfaced just as CBS announced that they were canceling NCIS: New Orleans after seven seasons. According to insiders, there will be a connection between the old spinoff and the new. It will be happening behind the scenes.
Executive producers are trading one spinoff for another
According to Express, NCIS: Hawaii will be inheriting two executive producers from New Orleans. Showrunner Christopher Silber and EP Jan Nash are reportedly taking over the new spinoff now that their show is coming to an end. They will be teaming up with SEAL Team writer Matt Bosack.
Insiders say that the studio is currently looking for a pilot director. They are also reportedly in the process of staffing the writers room.
Since CBS hasn't officially ordered the new series, there isn't any news about casting. Some fans theorized on Twitter that Scott Bakula's character — Special Agent In Charge Dwayne "King" Cassius Pride — could possibly move from New Orleans to Hawaii and be part of the cast.
Others thought that Maria Bello — who is leaving the flagship series NCIS after three seasons — could be heading to the Hawaiian Islands. Another theory is that NCIS: Hawaii could bring back some characters from Hawaii Five-0, which takes place in the NCIS universe.
CBS is apparently planning to use the production base in Hawaii that they set up for Hawaii Five-0. It's possible that Scott Caan, Daniel Dae Kim, or Grace Park could be a part of the cast. It's also possible that NCIS: Hawaii will have a completely new cast with new characters for fans to meet.
Could 'NCIS: Hawaii' steal a popular character from 'NCIS: LA'?
Back in 2012, there was a crossover episode between Hawaii Five-0 and Los Angeles. Olsen actually appeared in that episode as the liaison officer for the LAPD. With rumors surrounding his possible exit from Los Angeles, some believe Deeks could be part of the new series.
The franchise does have a history with backdoor pilots. Even the flagship series itself was a backdoor pilot through JAG back in 2003. It's not clear exactly how CBS will introduce the new spinoff.
But considering NCIS is seen by 15 million viewers each week in America – and by viewers in 200 different countries – it would make sense for the Hawaii team to make their first appearance in the NCIS universe via the main series.
But according to Deadline, CBS doesn't have any plans to introduce Hawaii as a "planted spinoff from one of the other NCIS series." Fans will just have to stay tuned to see what happens.
NCIS airs Tuesday nights on CBS. NCIS: Los Angeles airs Sunday nights on CBS. NCIS: New Orleans airs its finale episode on May 16.