Norway's Cabin Culture: All Hail the Hytte
Norwegian cabin culture is nothing short of a national obsession. Here's what you need to know about cabins in Norway.
There are many, many thousands of cabins, cottages, and lodges all over Norway. Some are located high up in the mountains, others by the coastline. Some are basic, while others have all the mod-cons.


A Norwegian mountain cabin.
But regardless of their size or amenities, they all have one thing in common. The hytte is an integral part of friluftsliv, the Norwegian outdoors lifestyle. Visit Norway goes as far to say that the hytte is part of the Norwegian soul.
Norwegians are keen skiers and hikers. Owning a hytte is an easy way to spend more time in the middle of their beloved, natural environment.
During the winter holiday, Easter vacation and summer shutdown, Norwegians young and old head to their hytte to relax. Shared cabins are also used to provide rest and shelter on long hikes or skiing trips.
What is a hytte, exactly?
This is a harder question to answer that you might first imagine. Originally, a hytte was a very basic log cabin with no running water or electricity. Plenty of these still exist especially up in the mountains and along cross-country skiing trails.
Read more: A Day and Night in a Mountain Cabin
But today, hytte also refers to a wooden holiday cottage. These can be large, connected to the grid and with indoor plumbing! Some of them can even be more extravagant than the owner's small city apartment!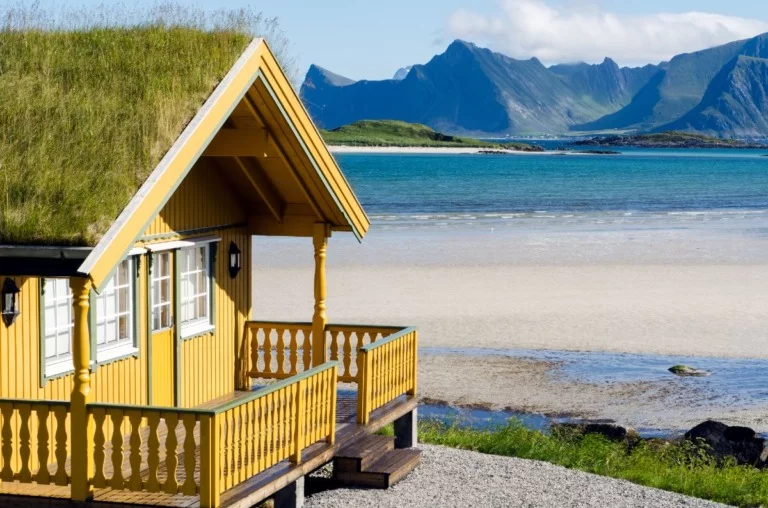 Although these cottages are known as ferieboliger (holiday homes) in Norwegian, many people still refer to one as their hytte.
Regardless of the quality, one common feature to all hytter is the concept of passing down the cabin through generations of the family. This means there are less cabins on the market than you might expect, driving prices up.
Another common type of cabin is the rorbu. These rorbuer are simple cottages built for fishermen. Often, they are built on land but partly overhang the water on poles to provide easy access to the water.
Rorbuer are very common in Norway's Lofoten islands, where they are still used by fishermen in season. Many are now rented out for part or all of the year to tourists.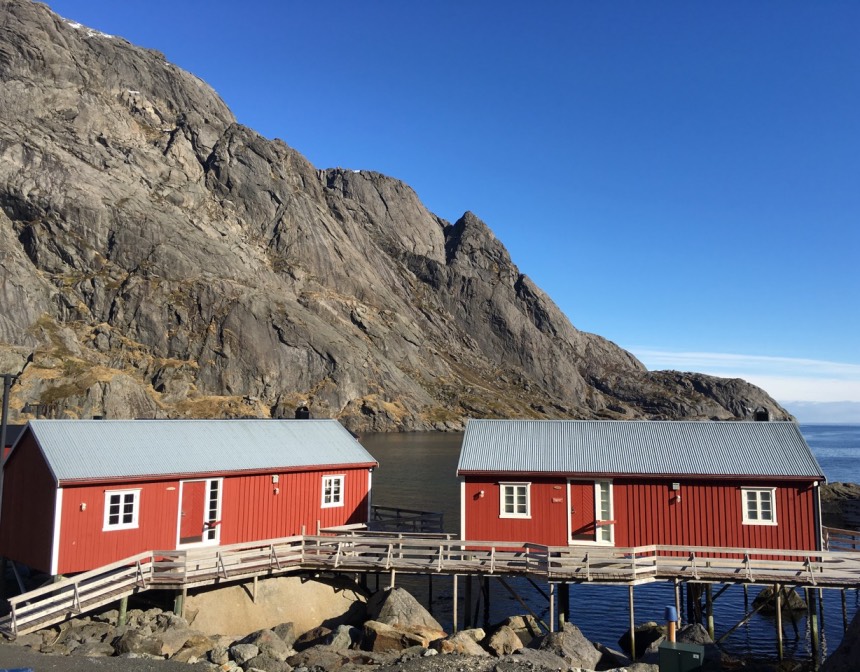 Norway's cabin culture in numbers
Thanks to Statistics Norway, we have a good overview of just how many cabins there are across Norway.
Considering cabins and holiday cottages together, there are approximately 440,000 properties in Norway today. Not bad for a population of a little over 5 million!
Read more: Camping in Norway
15,800 cabins and cottages were sold on the open market in Norway during 2020. Among these new cabin owners, only 3% were under 30. The vast majority (61%) were people aged between 40-60 years old.
Shared cabins in the mountains
Not all cabins are privately owned, however. The Norwegian Trekking Association (DNT) own and operate 550 cabins for their members, alongside their networks of 22,000 km of marked hiking trails and 7,000 km of marked cross-country ski trails.
DNT cabins include fully-stocked mountain lodges with room for multiple overnight guests and food service.

But there are also many non-staffed cabins, some with provisions and others without. Some can be booked in advance, others cannot. There is typically a fee to use a DNT cabin, which is usually paid on an honesty basis.
Statskog is Norway's largest landowner. They have around 130 open cabins nationwide. These basic huts are free of charge for anyone to use.
Norwegian cabins for international tourists
Are you sold on the idea of staying in a hytte? If so, it's possible for you to book a cabin for your vacation, whether you prefer a simple wooden hut or a cozy lodge with all the comforts of home.