The Most Heartbreaking Ziva Moment On NCIS
The popular CBS drama "NCIS" has had a long-running streak on television. Revolving around the Naval Criminal Investigative Services, the show follows a team of investigators specializing in crimes within the Navy and Marine corps. Mark Harmon led the team as Leroy Jethro Gibbs until he left the show at the beginning of the 19th season. However, there have been several characters who have come and gone, leaving their mark on the show.
One such character was Ziva David (played by Cote de Pablo), who, slowly, becomes an integral part of the NCIS team after she joins in Season 3. Previously a Mossad agent, Ziva's initial role on Gibbs' crew is as a liaison for Mossad after her half-brother, Ari Haswari (Rudolph Martin), kills Ziva's predecessor, Caitlin Todd (Sasha Alexander). Until her exit in Season 11, she was a fan-favorite character on the show and also a symbol of Israeli representation on American television.
Ziva's journey with the NCIS, however, is not without its ups and downs. From being framed for the murder of two FBI officers to her loyalties questioned by others to being taken captive by terrorists in Somalia, she has some terrifying experiences over the course of eight seasons. There are also several moments in Ziva's arc that made those "NCIS" fans who embraced her tightly cry, too. In fact, there's one particular moment in Season 10 many viewers on social media admit is the most dreadful of them all.
The death of Ziva's father is a deeply heartbreaking moment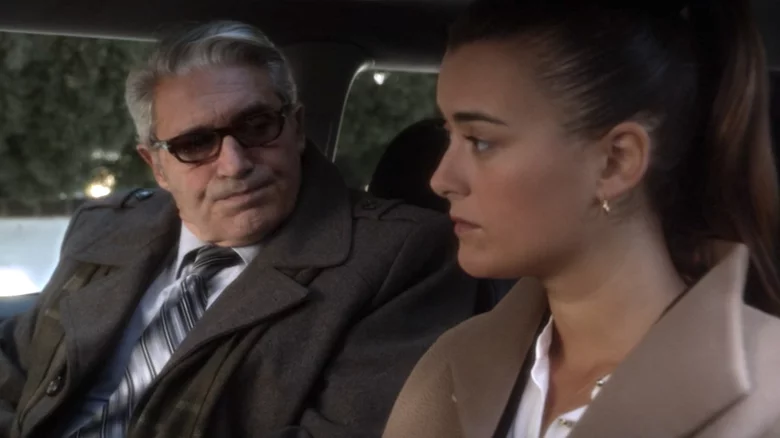 A huge part of Ziva's character arc is her constant conflict with a feeling of belonging somewhere. Luckily, joining the NCIS team makes her feel like she belongs. But in Season 10, she reconnects with her estranged father, Mossad Director Eli David (Michael Nouri), who has been directly tied to her deep feelings of looking for a place to call home and feel comfortable. Hoping to mend their relationship, Ziva and Eli meet each other and begin reconciling.
This new chapter is Ziva's relationship with her father is tragically cut short in the Season 10 episode "Shabbat Shalom." Near the end of the episode, the Davids go to the Vance homestead for dinner. Eli gives an emotional toast before they start eating, leading Ziva to storm away from the dining room in anger. As she gathers herself outside, she calls Gibbs, and, almost immediately, a shooter opens fire in the Vance home. Eli and Vance's wife, Jackie (Paula Newsome), are killed while Ziva and Vance call for backup.
In the wake of this shocking event, Gibbs and the NCIS crew lock down the crime scene. Ziva then goes into the Vance home and discovers her father is dead. She runs over to him and holds him, sobbing, as DiNozzo, Gibbs, and the rest of her colleagues look on.
Fans say Ziva's father is what makes this Season 10 moment so emotional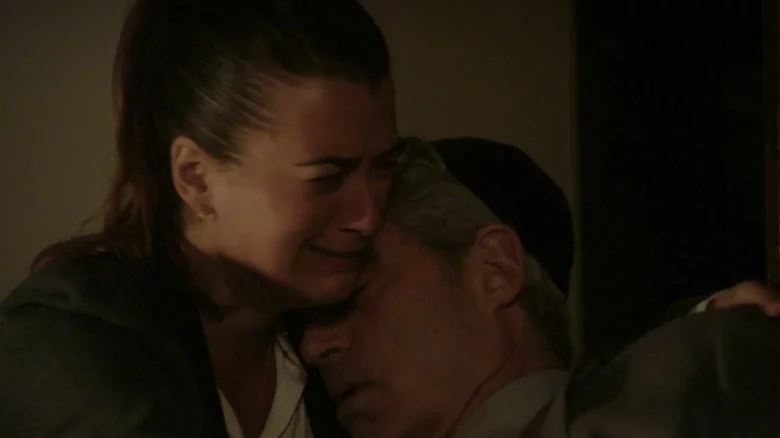 For many fans, Eli's death was a devastating moment in Ziva's journey on "NCIS." In a 2021 r/NCIS Reddit thread discussing which of the character deaths hurt the most, many fans pointed to this tragic Season 10 loss. Lots of comments under the initial post not only spotlight Eli's death as heartbreaking but also note Ziva's reaction made it a difficult watch. Redditor u/DaWalt1976 commented, "Cote de Pablo really sold that scene when she first saw his body." U/piethewise added, "Ziva praying in Hebrew while holding her dad always gets to me."
On a separate r/NCIS Reddit thread, u/DaWalt1976 explained why it was one of their favorite moments. They wrote, "When Ziva reenters the Vance house and sees her father's body, the emotional cry of, 'ABBA!' gets me right in the feels every time. Seriously, I can't recall any moment of television getting me like that scene did and it really endeared me to Cote de Pablo as an actress. Really wish we saw Cote in more television shows or films."
Fans acknowledged that Pablo's incredible acting in the scene was the reason the scene was the most heartbreaking Ziva moment on NCIS.