NCIS Season 19 Finale's Parker Twist Supports Gibbs Return Theories
NCIS' S19 finale features a wild twist, which means Parker is in trouble. The episode's end also supports some theories about a return from Gibbs.


The NCIS season 19 finale has audiences rattled, and its twist with Alden Parker and his ex-wife, Vivian, supports popular theories about the return of Mark Harmon's Leroy Jethro Gibbs. As frustrating as they are enticing, cliffhangers are often a great way to leave viewers in suspense at the end of a finale. This certainly applies to NCIS season 19, episode 21, "Birds of a Feather," where it becomes clear that Parker's ex-wife, Vivian, is in cahoots with the Raven. Moreover, Parker is with her while unaware of the danger he's in. However, despite this information bombshell/next-season setup being unnerving, as previously mentioned, it supports some of the popular theories about how Gibbs can hypothetically return to NCIS.
NCIS (an acronym for Naval Criminal Investigative Service) debuted on CBS in 2003. The series, which just wrapped up its 19th season and has gained a slew of spin-offs over the years, follows the aforementioned, military-associated c***e-solving team based out of Washington D.C. Many characters have graced the show's cast over its almost two decades, but Mark Harmon's Special Agent in Charge Gibbs – who has become the face of the crime procedural drama – led the team during its tribulations and pursuits until he exited the series at the beginning of NCIS season 19.
However, with the finale's recent cliffhanger ending, the series has also created a perfect moment for Gibbs to return – even if it's not for long. There have been some solid theories floating about how Gibbs' NCIS universe character could return, ideally coming back to help save another member of the team. Now that Parker, who's a main character in the show, seems to be heading straight for trouble with Vivian and her dubious involvement with the Raven, the perfect opportunity is there to reel Gibbs back in. The stage is set for a possible appearance from his character in NCIS season 20, which has already been confirmed to return to CBS.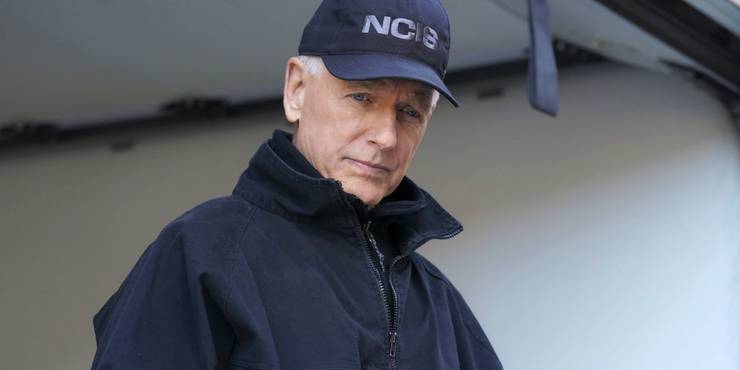 Though some kind of return for Gibbs would have been a fun moment to watch in the finale, it's best that the possibility is left in the air as the world waits for NCIS season 20 and buzzes about what it may or may not entail. Now, whether or not the former main character actually returns, there will be an extra draw when the series hits the air again. Hopefully, Gibbs' return does happen though, as it's the best way to do his influential character justice. What better way to bring him back into the fold and reunite him with the team than by having him help save the day?
If the NCIS writers' room truly has Gibbs set to return in season 20, the team has definitely kept a tight lid on things while promoting the forthcoming episodes. Actor Sean Murray, who plays Special Agent Timothy McGee, posted a photo to his Instagram account at the very end of March 2022 with the cast's individual pictures shaped in a commemorative "20" to help cheer on news of the show's renewal for another season. But, as has already been widely noted online, Gibbs' picture isn't featured on the digital poster. At this point, when NCIS returns, it's impossible to tell what will happen with Gibbs – if he's involved at all. Still, the stage is set to see the beloved investigator on-screen once again, and the season 19 finale supports the most probable theories surrounding a possible return from him.