Why Blue Bloods Fans Are Concerned About Nicky's Future
For ten seasons, the Reagan family has remained a tight-knit group on Blue Bloods.


Pretty much the entire family works for the New York Police Department with patriarch Frank (Tom Selleck) serving as Police Commissioner, while Erin (Bridget Moynahan) is the assistant district attorney and his son Danny (Donnie Wahlberg) is a detective. While they're all highly devoted to their jobs, they've also found time to start families of their own. Erin and her husband, Jack Boyle (Peter Hermann), have daughter Nicky (Sami Gayle), and while she's not on the force, she's quickly grown to become a fan-favorite.
Gayle has played the role of Nicky throughout the entire run of Blue Bloods (except for the pilot). She's gone from a wide-eyed 14-year-old to an ambitious college woman, attending and graduating from Columbia University (a feat Gayle also accomplished in real life), but Blue Bloods hasn't been her only claim to fame. Between filming episodes of the long-running series, she's appeared in other projects, including Candy Jar, an independent film that was actually written by her brother. The film, which is a Netflix original, earned stellar praise from critics and suggests Gayle could have a lucrative career outside the shadow of Blue Bloods — which has some fans of the show concerned.
Fans think Sami Gayle is leaving the show for good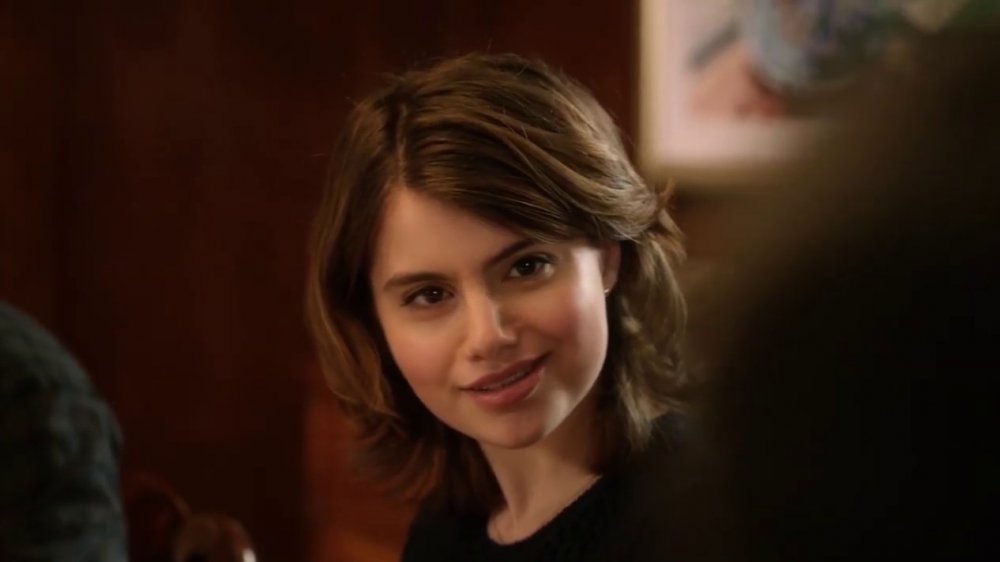 When we last left Nicky on Blue Bloods, she had graduated from Columbia University and was getting ready to start a new job in San Francisco. It's a big departure for the family considering all of the Reagans live and breathe New York. Still, everyone was supportive of Nicky's decision — except for fans who are worried this means the end of Nicky's time on the show.
Gayle already appeared in fewer episodes while she was attending Columbia in real life. Now that her character is departing for San Francisco, it seems as though she's being written off of the show. It's always possible she could return, seeing as how Nicky could easily fly back to New York to see her family every once in a while, but it's unclear how regular those appearances would be.
Gayle has kept mum on social media about whether she's coming back to Blue Bloods or not. Seeing as how she hasn't posted anything about filming season 11 of Blue Bloods, fans are assuming the worst and voicing their frustration that she's likely not returning in any regular capacity. Twitter user @ProudArmyVet86 wrote, "Sami I hope you dont leave Blue Bloods. You are one of my 2 favorites on the show" while @Anika_Amazing stated, "@SamiGayle Are u leaving blue blood cuz I really hope ur not. Ur one of my fav characters and blue bloods is not going to be the same with Nicky Reagan at family dinner."
There's always a chance Gayle herself isn't sure if she's coming back for season 11. She could come back for an episode or two to satiate fans who want to see Nicky just a couple more times. We'll just have to wait and see when Blue Bloods returns for season 11.