The Highest-Rated Episode Of Blue Bloods According To IMDb

"Blue Bloods" has dominated in the ratings since it first aired on CBS on September 24, 2010. The show shows no signs of slowing down, with Season 12 having just premiered on October 1. The series tracks the inner lives of the Irish-American Regan family, who have a long storied history within the NYPD. There's Frank, the commissioner who juggles maintaining the largest police force in the world with also being the boss for his kids. There's also Frank's daughter Erin, the assistant district attorney, his son Danny, a senior detective, and Jamie, a Harvard graduate turned cop. Over the course of the series, the Regans grapple with themes of truth, justice, patriotism, passion, and their love for each other.
"Blue Bloods" has built quite the passionate fanbase who have followed the show since its series premiere 11 years ago. With 235 episodes in counting, fans have debated about what the best episode of the series could possibly be, but if IMDb user reviews are anything to go by, there is a clear favorite.
The Season 10 finale Family Secrets is the highest rated episode on IMDb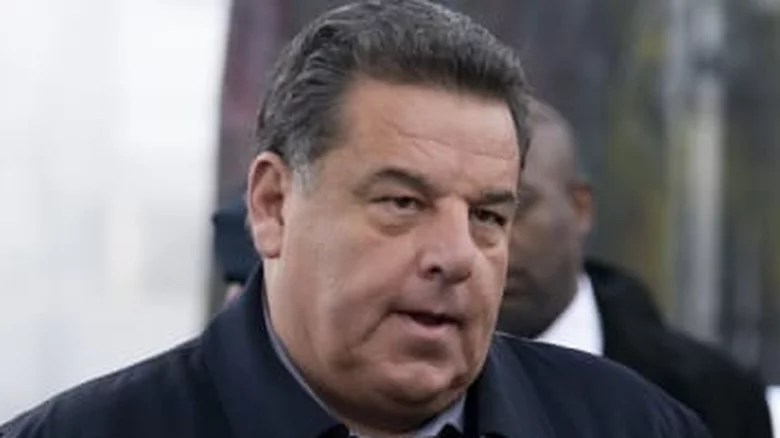 With a rating of 9.2 out of 10, the highest rated episode of "Blue Bloods" is the Season 10 finale titled "Family Secrets" which aired on May 1, 2020. The episode was directed by David Barrett and followed the Regan family as they learn from Paula Hill that Frank's dead son, Joe, had a child of his own. Multiple fans wrote rave reviews on IMDb, including jeffreycrippen-28446, who wrote, "The new addition to the family is a great idea to expand storylines. I was just blown away by how great a story this was." The user went on to rate the episode a 10 out of 10.
Another user named nananow echoed these sentiments, writing, "This episode exemplified all that is wonderful with this ongoing family story," and also rating the episode a perfect score. Fans were clearly shell shocked as well as excited by all the latest developments that the episode brought and felt that it even breathed new life into the series.