Pauley Perrette of NCIS has been showered with praise as she celebrates her return to social media with a tribute
This month, NCIS legend Pauley Perrette returned to social media for a one-of-a-kind fundraising event, paying tribute to the late Betty White along the way.


Pauley Perrette may have left the world of NCIS and Abby Sciuto in 2018, but that hasn't stopped fans of the CBS drama from keeping up with what she's up to now on social media. Perrette, on the other hand, has been taking a break from Twitter since mid-April, but she has returned this week.
And Perrette marked her return to social media with a heartfelt message.
The former NCIS star shared a series of photos from the Beastly Ball, a fundraising event held at the Los Angeles Zoo.
The evening was described as "an unforgettable evening of adventure and impact, benefiting the Greater Los Angeles Zoo Association" by the LA Zoo.
Perrette tweeted four photos from the event, beginning her message with, "Supporting our beloved @LAZoo."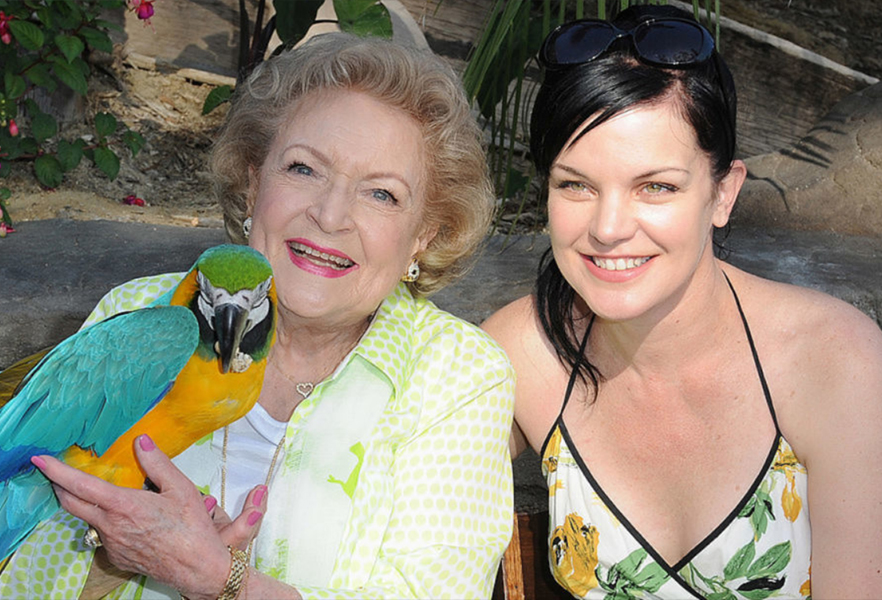 "WE ARE FINALLY BACK AT OUR ANNUAL #BeastlyBall FUNDRAISER HONORING OUR DEARLY MISSED #BettyWhite."
"This is my first time at the #LAZOO without her. MISS HER," Perrette said of the late Emmy winner.
The actor also praised his fellow actor Joel McHale, who was in charge of the evening's proceedings.
Perrette added, "And @joelmchale hosted and is a total freaking philanthropy CHAMP on all levels."
Supporting our beloved @LAZoo
We are FINALLY BACK AT OUR ANNUAL #BeastlyBall fundraiser and honoring our beloved #BettyWhite
My first time at #LAZOO without her
MISS HER!

And @joelmchale hosted and is a total freaking philanthropy CHAMP on all levels

And#SunflowersForUkraine pic.twitter.com/rEU4XQiizh

— Pauley Perrette (@PauleyP) June 5, 2022

Finally, the former Abby Sciuto star wore a sunflower-themed dress in the photos to show her support for Ukraine.
"And #SunflowersForUkraine," she added before signing off in front of her 707.5k followers.
It didn't take long for Perrette's fans to react to the snaps and heartwarming post, praising her appearance and fundraising efforts.
"YA!" wrote Dione Umbach in response. I'm glad you're out having fun doing something you enjoy with the people you care about…
"Though I understand how bittersweet it is when one is missing!" Mrs Betty White is probably with you, looking down from Heaven with a beautiful smile on her face!"
"You do such important philanthropic work, Pauley P.," Michelle Fiedler said.
"I'm sure Ms White would approve." I'm glad you're still reminding people to support Ukraine. God bless you, beautiful lady."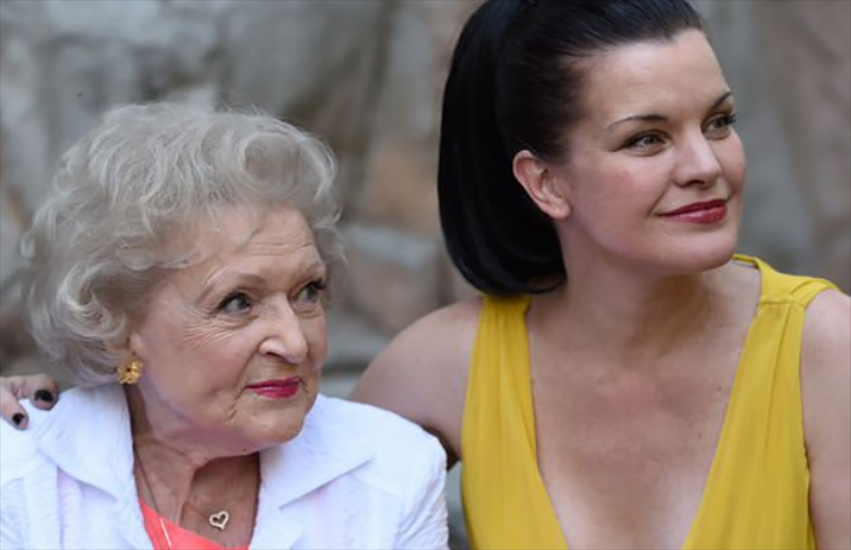 "You are such a sweetheart Pauley," @KernowFerrets added. "Your outfit is also stunning," she added, followed by a heart emoji. (sic)
Perrette may have left NCIS, but the CBS drama is still going strong as it approaches its 20th season.
Since Abby's departure, the show has undergone significant changes, with leading man Mark Harmon also departing in season 19.
In recent years, NCIS stars Emily Wickersham and Maria Bello have both left the show.
Wilmer Valderrama, Gary Cole, Sean Murray, and Katrina Law will now star in the drama's 20th season.