The Huge TV Show Tom Selleck Declined For Blue Bloods
ÒThe Greater GoodÓ Ð DannyÕs world is rocked when Robert Lewis (Michael Imperioli) in the Attorney GeneralÕs office obtains new evidence against him in the self-defense shooting case of serial killer Thomas Wilder. Also, Jamie and Eddie respond to a car crash involving a high-profile drunk driver, and Frank is asked by Grace Edwards (Lori Loughlin), the wife of a slain police officer, to keep her only son out of the police force, on the seventh season premiere of BLUE BLOODS, Friday, Sept. 23 (10:00-11:00 PM, ET/PT) on the CBS Television Network. Pictured: Tom Selleck.
Photo: Craig Blankenhorn/CBS ©2016 CBS Broadcasting Inc. All Rights Reserved.
Tom Selleck has had quite the illustrious career. Most people probably know him from his lead role on the 1980s TV series Magnum, P.I. as well as films like Three Men and a Baby, Quigley Down Under, and Mr. Baseball. These days, Selleck has returned to his television roots, and for ten seasons has portrayed family patriarch Francis "Frank" Reagan on the CBS police procedural, Blue Bloods.
Frank is the commissioner of the NYPD where he's tasked with cleaning up the city streets alongside his two sons, Danny (Donnie Wahlberg) and Jamie (Will Estes), as well as his daughter, Erin (Bridget Moynahan). It's rare for an actor to get two iconic TV roles over a lifetime, but then again, Selleck isn't like most actors. With season 11 of Blue Bloods set to air soon, it seems like fans will continue to see Selleck's mustached face on their screens for quite some time to come.
That's what makes it amazing to consider that Selleck's role on Blue Bloods could have been very different had he decided to jump ship for something else. Apparently, there was a period of time when Selleck could have moved on to another show if he wanted to, but he remained steadfast in his loyalty to Blue Bloods.
Tom Selleck declined any appearances on the Magnum P.I. reboot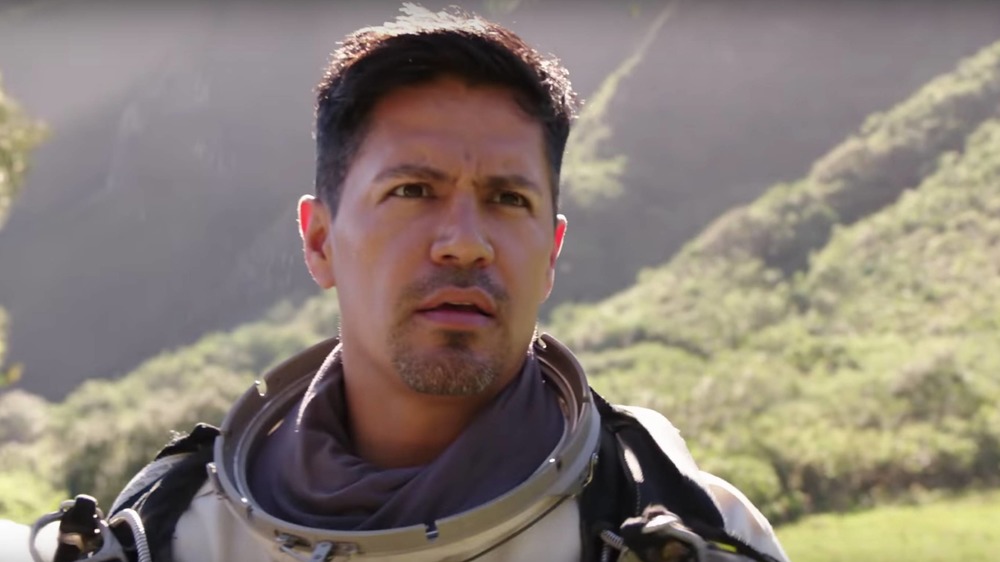 To an entire generation of TV audiences, Tom Selleck isn't Frank Reagan; he's Thomas Magnum of the hit 1980s series, Magnum P.I. For eight seasons, he played the private investigator who takes on whatever cases suit him best. The show catapulted him to fame, so when the reboot of the series came around decades later, Selleck naturally received a phone call.
In an interview with TV Insider, Selleck revealed that he had, in fact, been approached about the Magnum P.I. reboot. The creative forces behind the show wanted to receive his blessing before proceeding, which he was more than happy to provide. He was also apparently asked to appear on the new series, and as he puts it, "They asked and I said, 'Absolutely not. I'm busy with Blue Bloods.' [Plus] It will never be what in my fantasy world I would make it to be." It's unclear what kind of capacity Selleck's proposed role would have been, but as he tells it, he nipped any thoughts of a cameo in the bud immediately.
It sounds as though Selleck wants to give this new version of Magnum P.I. room to forge its own path in the television landscape. He goes on to say, "I told them that I won't do some cameo guest spot to let the audience know I approve. I'm sure they'd like it, but I have an obligation to my version. And Peter's [doing] his take on what a Magnum under some similar circumstances should be about."
Selleck thinks there's a lot of life left in Blue Bloods, so expect to see him don the police commissioner uniform for a long time to come. Stay tuned for season 11 of Blue Bloods, which premieres December 4, 2020 on CBS.