Kensi Blye, Star of NCIS: Los Angeles, Causes A Meltdown With A Sneak Peek at The Sun-Soaked Season 14 Location
Daniela Ruah, best known for her role as Kensi Blye on the CBS cr1me drama NCIS: Los Angeles, has piqued fans' interest with a sneak peek at her season 14 return.


Kensi Blye (Daniela Ruah) and her beau Marty Deeks (Eric Christian Olsen) are overjoyed as season 14 of NCIS Los Angeles begins. In season 13, the two saw their dream of starting a family come true when they were given the go-ahead to foster Rosa (Natalia Del Riego). Now that production on the 14th season is underway, fans are eager for updates – and actor Ruah has obliged with a first look at the set.
The cast of NCIS LA has returned to film new episodes, including Sam Hanna's LL Cool J and G Callen's Chris O'Donnell.
CBS has set the premiere date for Sunday, October 9, so there are only a few months until season 14 begins.
Kensi and Deeks may be overjoyed with their foster news, but there's still the looming threat of sociopath David Kessler (Frank Military) plotting revenge on Kensi.
Whatever happens with the plot, Ruah shed some light on the first day of filming, confirming that the cast will at least get to shoot outside in the sun.
Ruah posted a photo on Instagram with three of the show's crew members.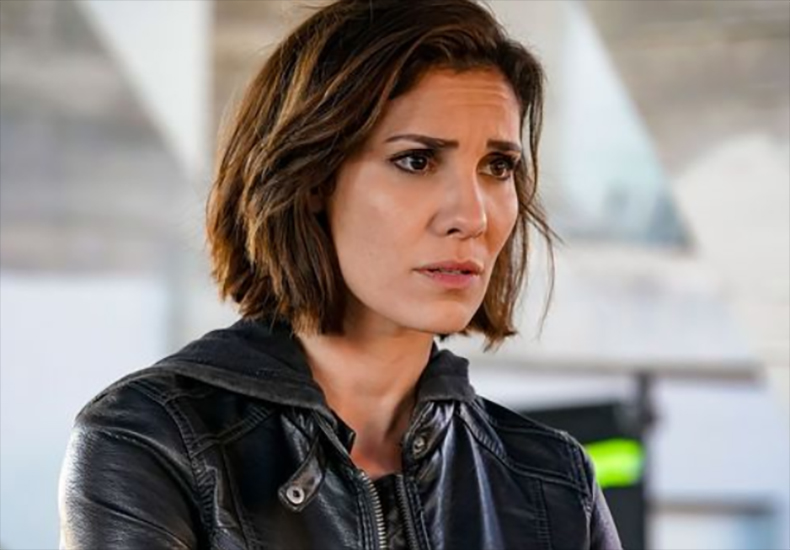 "I'm back on set with my @ncisla crew…" Ruah started with her caption.
She then tagged the NCIS LA cast members who were posing with her: "@highburygunners @keithbanks2237 & Jerry Jerry."
Terence Nightingall and Keith Banks Camera joined Jerry and Ruah as they basked in the sun at the location.
And, predictably, it didn't take long for Ruah's fans and NCIS LA fans to go crazy over the first look.
"Kensi's back!" wrote Instagram user @bestofncisla. I'm really looking forward to it! "I'm missing her."
"Welcome back Kensi!!" replied @ivana d147. I'm overjoyed that I'll be able to watch my favorite TV show again in a few months. "I adore you."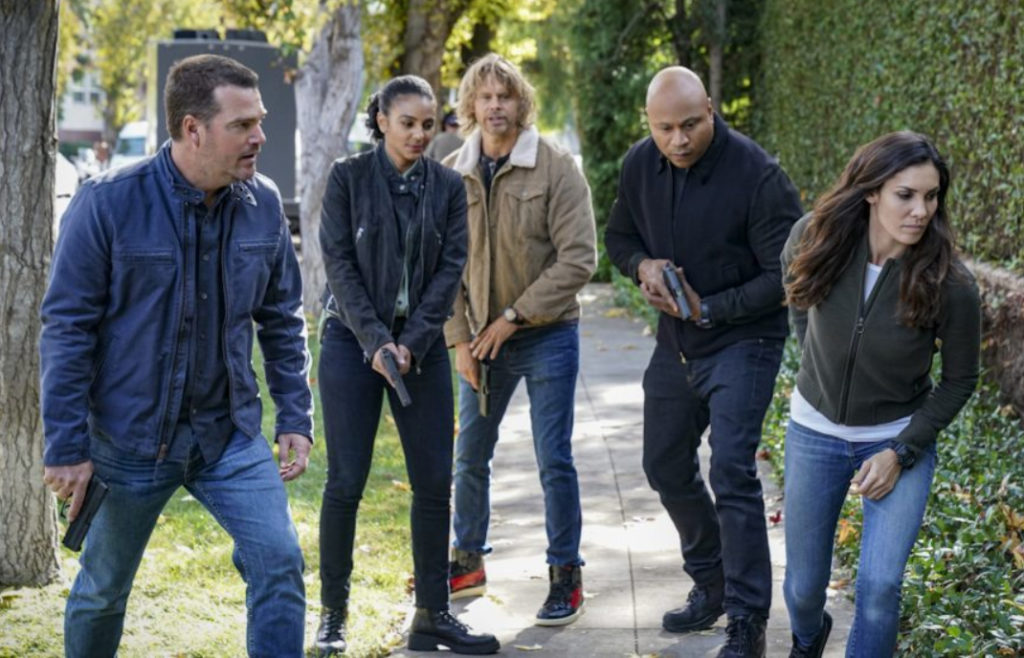 Elsewhere, "Can't wait to watch Season 14!!" simply stated @marialuisa_i.
"Can't wait," @martacuesta28 added. "I'm glad to see you're back."
"Kensi Marie Blye, the Queen Herself, is back, babyyy!" @danielaruah. Fans voiced their opinions.
"Can't wait, love NCIS la, love Kensi and Deeks," said @kathyfink65. "Perfect television couple."
Ruah's update isn't the only one that has sparked a frenzy among fans since production began.
Rick Tunell, the production manager, took to Twitter earlier this month to show off the "creepy" locations where the cast would be filming.
Tunell tweeted to his 1,619 followers, "Scouting creepy locations for the third episode of #ncisla."
Who will end up in the "creepy" setting is unknown, but Tunell did confirm that fans will find out in episode three of the new season.