The Transformation Of Bridget Moynahan From Childhood To Blue Bloods
Bridget Moynahan has worked her way up the Hollywood ranks and persevered through personal scandal to become a mainstay on the hit CBS series Blue Bloods. Starting as a model, Moynahan graced the covers of Vogue and Glamour before transitioning to acting. 
At times, Moynahan's personal life has eclipsed her career. She met football player Tom Brady in 2004. The pair split in 2006, and Moynahan announced her pregnancy with Brady's child shortly after it was confirmed that Brady was dating Brazilian supermodel Gisele Bündchen, whom he'd later marry. For a brief time, Moynahan was more famous for her tabloid appearances than her acting. But she bounced back with roles in films like Lord of War and Battle: Los Angeles. Eventually, Moynahan found a TV home on Blue Bloods as Assistant District Attorney Erin Reagan. Here's how Bridget Moynahan transformed from a sporty kid to the ADA of the Reagan family.
From tomboy to young fashion model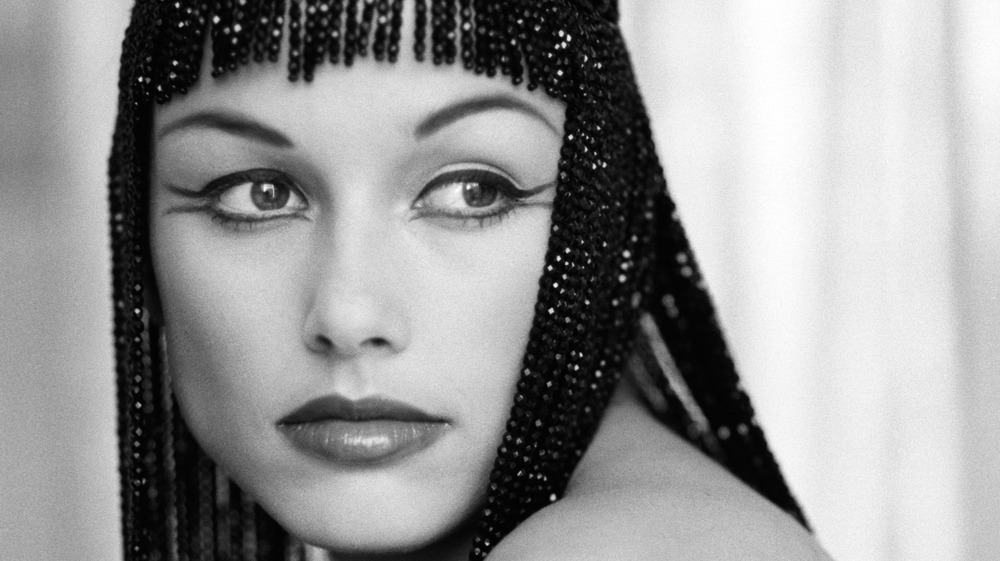 Born Kathryn Bridget Moynahan in 1971, in Birmingham, New York, her early life wasn't filled with acting classes or any of the other things young people do to prepare for a life on screen. Rather, she was a self-described tomboy. "I grew up playing sports and I was on teams my whole life. I was also active during the summers in tennis camps and basketball camps," she told WebMD. "There was never a moment that I wasn't working out. I think it's been instilled from my childhood." She grew up with two older brothers, and they may have influenced her total distaste for all things girly as a child. "Hated the tights, hated the tutu and had my mother take me to the soccer field," she told People in 2002.  
Moynahan started modeling after high school, although she had to convince her family to let her try modeling instead of going to business school. A friend convinced her to attend modeling school in Springfield, Massachusetts, and she quickly found representation. Moynahan (pictured above in 1995) found work on magazine covers and in shampoo commercials but soon started itching to act. Modeling "was great for my bank account," she told People, but "you reach a point where you need something more."
Mrs. Big on Sex and the City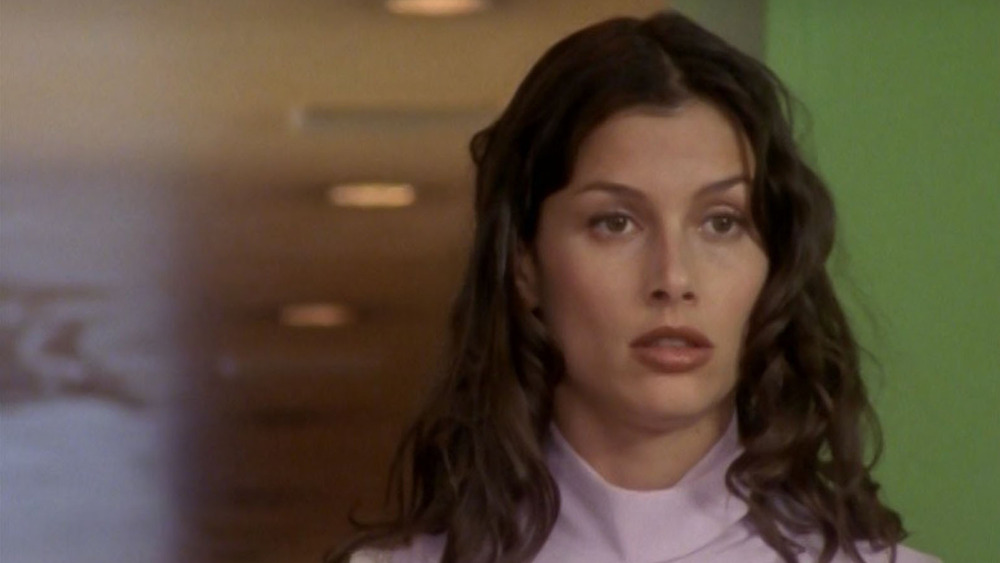 Bridget Moynahan's big acting break came on HBO's Sex and the City. She played Natasha, the woman Mr. Big dates (and eventually marries) after Carrie. Moynahan was only supposed to have one guest spot on the show, but she charmed the producers into giving her a seven-episode arc. But fans were chilly toward the woman whom they saw as stealing Big away from their leading lady. "Once it was serious with Big, I don't think people were very happy with me," she said in People. "You would just get the looks."
That fan reaction isn't exactly warranted. Natasha started dating Big after he and Carrie broke up. In fact, Big cheats on Natasha with Carrie, and at the same time, Carrie cheats on Aidan with Big. For the majority of her on-screen appearances, Natasha is dressed in white to convey her vanilla-like blandness. But is being boring a good reason to screw someone over? Maybe we were rooting for the wrong people all along.
Breaking out in Coyote Ugly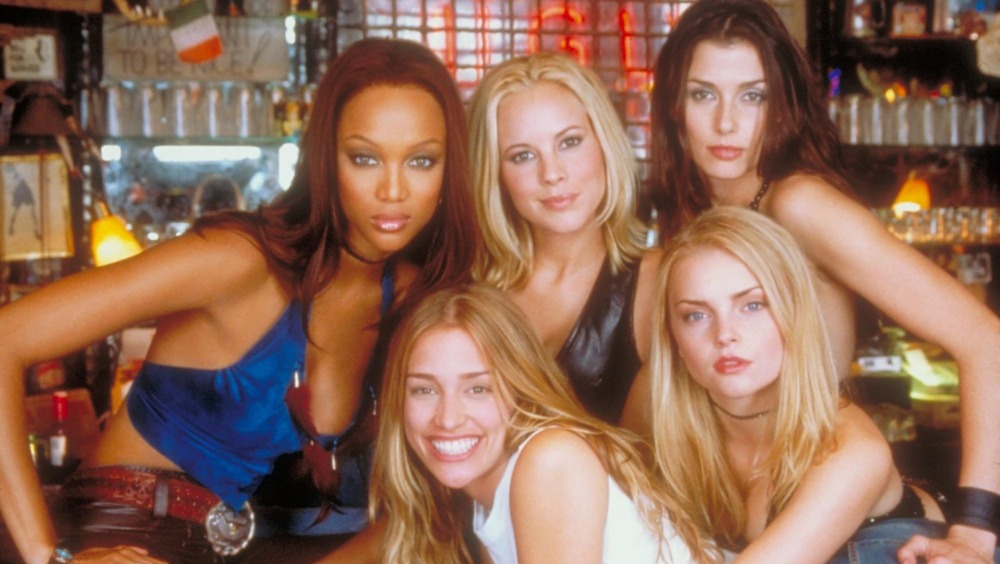 Bridget Moynahan's first big movie role was in 2000's Coyote Ugly alongside Piper Perabo, Tyra Banks, Maria Bello. The film was inspired by the bar of the same name and the essay penned by Eat, Pray, Love's Elizabeth Gilbert for GQ. The Coyote Ugly chain of saloons feature gals dancing on bars for tips, as depicted in the movie. Moynahan played Rachel, the resident tough chick of the bar.
She says she has mixed feelings about the film's legacy, specifically the fashion trend it helped popularize. "I feel a little bit bad about that film because I think we were responsible for just every woman wearing really low-slung pants that maybe don't naturally fit well on people," she said on HuffPost Live in 2014. "I think we started a movement that maybe we should reconsider." Millennial women are constantly dreading the return of low-rise jeans should Gen Z's fetishization of the early aughts continue.
Breaking up after I, Robot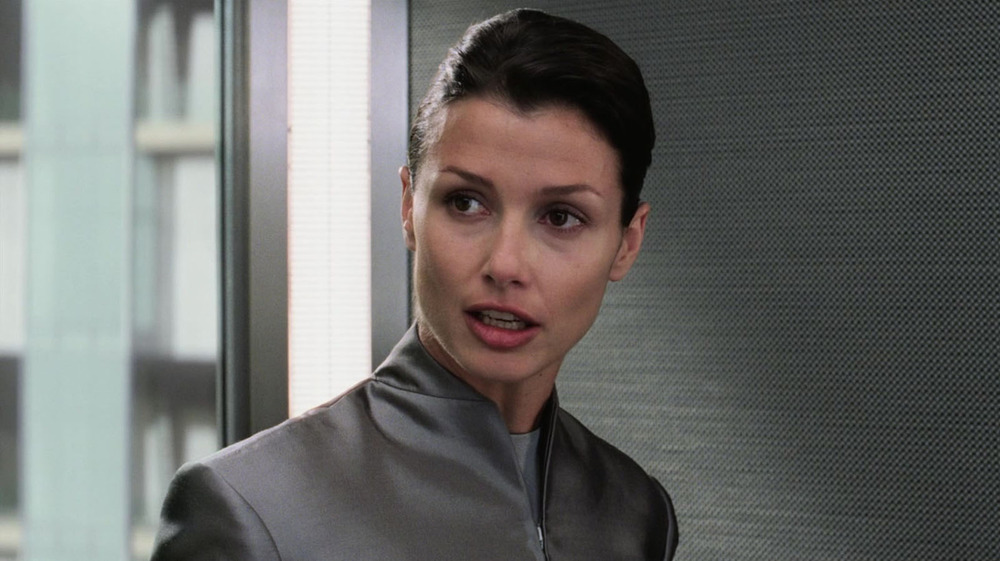 After Coyote Ugly, Bridget Moynahan continued working steadily in film. She starred opposite Ben Affleck in 2002's The Sum of All Fears and with Will Smith in 2004's I, Robot. The film is loosely inspired by the works of Isaac Asimov and his Three Laws of Robotics, and it follows the investigation of a murder that may have been perpetrated by a robot despite those laws. Moynahan plays robopsychologist Dr. Susan Calvin, a legacy character directly lifted from Asimov's stories. She has the softest of soft spots for robots and clashes with Smith's more Luddite character, Detective Del Spooner. The film also stars James Cromwell and Firefly's Alan Tudyk in a motion-capture role.
The film had a mixed reception, with a 56 percent fresh rating on Rotten Tomatoes. But the film was significant for Moynahan, as she made a lifelong friend in the Fresh Prince. Smith stayed close with the actress after I, Robot wrapped, helping Moynahan through her breakup with Tom Brady. "He picked up that phone faster than anybody to make sure I was okay when things were getting hectic," she told Harper's Bazaar about Smith in 2008.
Dear departed Helen in John Wick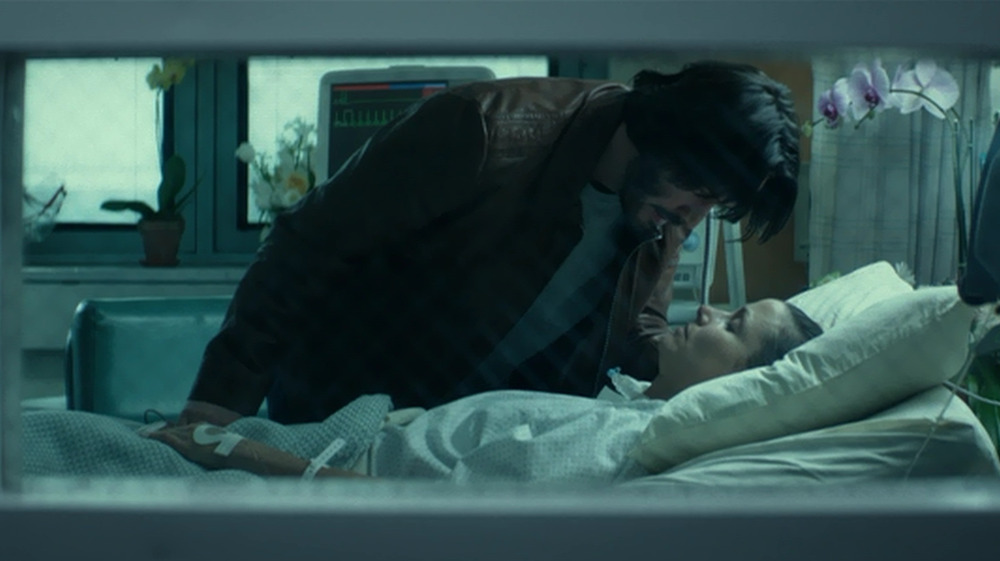 Since joining Blue Bloods, Bridget Moynahan has managed to take on other projects, including a pivotal role in the John Wick series with Keanu Reeves. She plays Helen Wick, John's deceased wife. It was Helen who gave John the puppy whose death sets him on his roaring rampage of revenge. The series is credited with revitalizing the action genre, thanks in large part to stunt-coordinator-turned-director Chad Stahelski. But the film's emotional heft comes from Moynahan and that dang puppy. Without their loss, John wouldn't have such a scorched earth policy toward those who wronged him. "John thought he was stronger than he is, when really he'd been drawing that strength from his wife, Helen," Reeves said in a Summit Entertainment presser. "He thought he was in control, but the switch flips and there's no turning back."
"Helen's the crux of the movie, so to have an actress like Bridget come on board in such an important role was gratifying," said John Wick co-director David Leitch in the same presser. "She's got an elegance that is captivating." Moynahan declined to read the parts of the script after Helen had passed, knowing that it would affect her performance. "Helen brought love and light and joy into his life," she said. "Knowing the other side of it would make it a different story for me."