Blue Bloods Star Donnie Wahlberg Has Two More Projects In The Works At CBS
Although there's no question that the legendary Tom Selleck continues to serve as the driving force behind the success of CBS's "Blue Bloods," one can certainly make the argument that the true star of the show is actually Donnie Wahlberg, who plays Detective Danny Reagan within the series. An ex-marine and Iraq war veteran, Danny is the eldest son of Frank Reagan (Selleck) and a police detective in the NYPD.
It's safe to say that Danny is by far the most volatile of the Reagan clan, often compromising his own morality to do what he believes is right for the NYPD — regardless of who he hurts along the way. The morally gray nature of Danny's detective work makes him by far one of the most fascinating characters in the entire series, and it's safe to say that his commanding on-screen presence is elevated even further by the excellent performance of Wahlberg himself.
Indeed, it appears that even CBS has taken note of the immense talent that Wahlberg has brought to the table in "Blue Bloods," as the iconic cable network recently signed him to two more projects as an executive producer.
Wahlberg will produce the CBS dramas Samaritan and Harbor Blue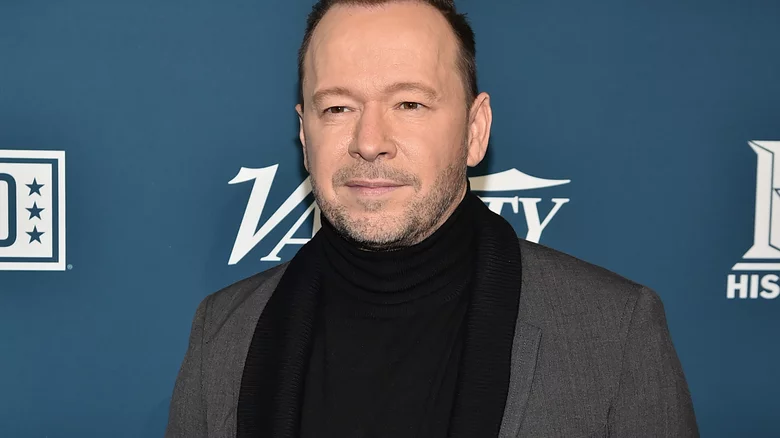 According to Deadline, CBS has gone all-in on Donnie Wahlberg, penning a deal with the former "New Kids on the Block" singer for two new shows titled "Samaritan" and "Harbor Blue." Although Wahlberg is attached to both projects as an executive producer, these two shows will actually be written by accomplished screenwriters Steven Kane (whose prior works include "American Dad" and "Halo") and Chad Gomez Creasey of "NCIS."
The article indicates that "Harbor Blue" will focus on the NYPD Harbor Unit, a task force of adrenaline-seeking policemen who protect the waterfront surrounding all five boroughs of New York City. Meanwhile, "Samaritan" tells the story of a young woman and a world-weary detective who join forces after an app on the woman's phone begins to notify her of crimes before they occur.
Although both of these projects seem like a far cry from the mixture of family drama and police work we've come to expect from "Blue Bloods," CBS' commitment to the two shows makes it clear that Wahlberg has earned a certain amount of trust from the network — and fans will no doubt be waiting with bated breath to see if Wahlberg's talents extend behind the camera.