Why Blue Bloods' Garrett Moore Looks So Familiar
One of Commissioner Frank Reagan's (Tom Selleck) most trusted advisors on "Blue Bloods" is Garrett Moore (Gregory Jbara), the NYPD Deputy Commissioner of Public Information. Unlike the other NYPD higher-ups, Moore's background is in journalism, which gives him a different perspective on the police. He briefly gets into hot water when he's exposed for accepting gifts in exchange for favors, but his otherwise total honesty with Reagan and ability to deal with the media have made him vital to the commissioner's day-to-day work life. Even when Mayor Peter Chase (Dylan Walsh) demands that Moore resign and be replaced, Reagan is unwavering about the loyal DCPI remaining in his position.
In an interview with Starry Mag, Jbara revealed that he was actually picked by Selleck himself for the part and that the two have worked together off and on for 20 years since 1997's "In & Out." Here's more about Jbara's career outside of "Blue Bloods."
He was Howard's brother in In & Out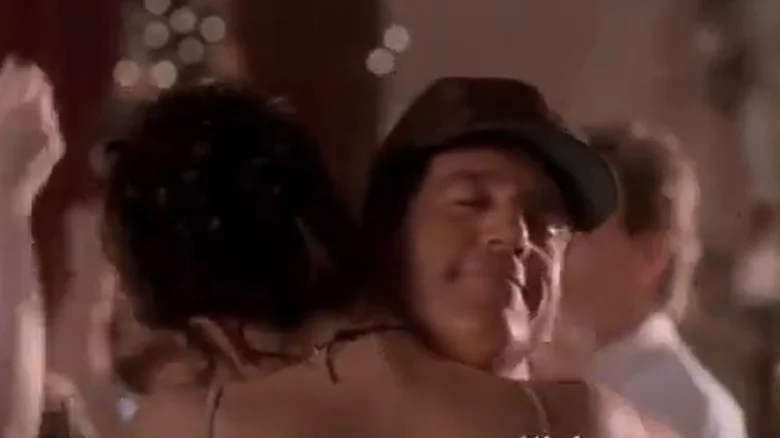 After a decade of various parts in film and television, the actor had a small but crucial role alongside Tom Selleck in the 1997 rom-com "In & Out." Jbara plays Walter Brackett, the brother of closeted schoolteacher Howard (Kevin Kline). Walter isn't the brightest, but when he finds out that Howard is gay, he is immediately supportive of his brother. During the film's climax, Walter also helps lead the community in claiming they're all gay in order to cheer him on. Walter's then last seen dancing with supermodel Sonya (Shalom Harlow) during his parents' vow-renewal wedding. 
The actor is good at playing brutal characters, but this kind of affectionate, good-hearted supporting performance would prove to be one of Jbara's greatest talents. Selleck later hired him for multiple projects, such as "Blue Bloods," since they appeared in "In & Out" together (via Starry Mag). 
Jbara played Dan O'Keefe on Grounded for Life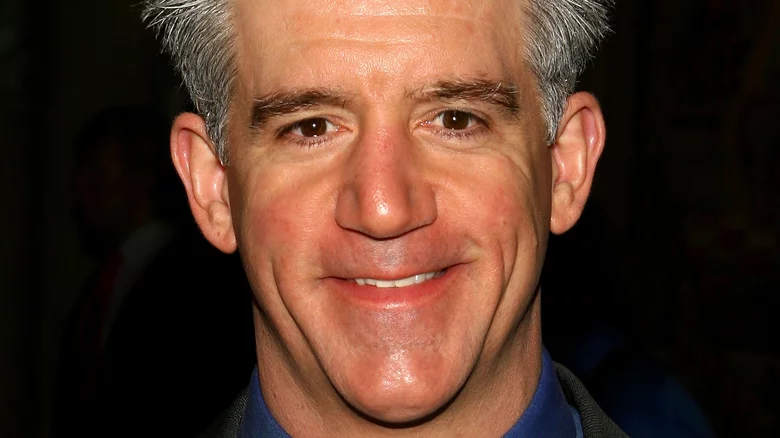 Gregory Jbara has been featured on a number of popular shows over the years, including "Frasier," "Malcolm in the Middle," "Ally McBeal," and "Friends," but his most famous television role besides "Blue Bloods" was on the sitcom "Grounded for Life," which unfortunately ended after five seasons.
The series aired for two seasons on Fox and three seasons on the WB and centers on a loving but slightly dysfunctional Staten Island Irish-American Catholic family. Jbara plays Dan O'Keefe, the father of Brad (Bret Harrison), a sweet-natured nerd who starts dating Lily Finnerty (Lynsey Bartilson) in Season 3. Dan only appears in nine episodes, but he makes an impression as a stubborn man who has an open rivalry with Lily's father, Sean (Donal Logue). Most notably, Dan nearly splits up with his wife, Connie (Nancy Cassaro), when he's revealed to be cheating on her.
Jbara's Tony win got him a role in Remember Me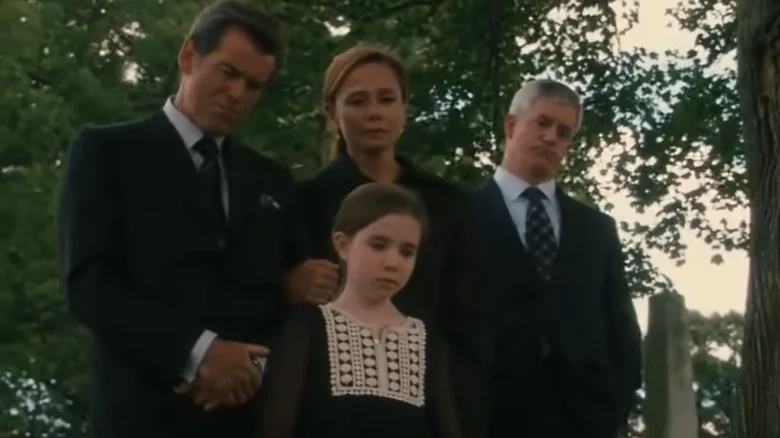 In 2009, Gregory Jbara won a Tony Award for his performance in "Billy Elliot: The Musical" (via HuffPost). Two days after his victory, he received a part in the 2010 Robert Pattinson romance "Remember Me." The longtime character actor noted, "I've not had a straight-off offer for jobs, but this was a whole group of people that I didn't know. I think the Tony Award put me in the spotlight."
"Remember Me" features Jbara as Les, Tyler (Pattinson) and Caroline's (Ruby Jerins) stepfather. Unlike Tyler's father, the gruff workaholic Charles (Pierce Brosnan), Les is a warmhearted man who tries to keep the family grounded. Jbara joked in an interview at the premiere that Les' kindness was a nice change of pace from his character in "Billy Elliot," who is "quite a menace."
The year after "Remember Me" premiered, Jbara was recruited for "Blue Bloods." However, he continues to appear in other projects as well. Jbara is simply grateful for the work, saying, "To be able to put food on the table and to be able to provide for your family as an actor is a miracle" (via Starry Mag).