NCIS Crossover Postponed: When Will Be the New Release Date For the 'NCIS Special'..?
The final episodes of NCIS, NCIS Los Angeles, and NCIS Hawaii for 2022 have aired, and fans are looking forward to the historic three-way crossover special.
Since the original CBS series debuted in 2003, the NCIS franchise has thrived. Despite the disappointing cancellation of NCIS New Orleans after seven seasons, spin-off NCIS Los Angeles continues to draw millions of viewers each week and is now in its 14th season. Meanwhile, NCIS is still going strong in season 20, and NCIS Hawaii is gaining popularity with its second season. It's no surprise that viewers were ecstatic to learn that, for the first time ever, all three NCIS shows would be collaborating.
When will the NCIS three-way crossover be released?
CBS announced last month that NCIS, NCIS Los Angeles, and NCIS Hawaii would be joining forces for a three-way crossover special.
This would be the first time in the show's long history that the entire franchise would come together for a single epic storyline.
The three-hour special will air on CBS on Monday, January 2, according to the network.
However, it has now been revealed that this will no longer be the case.
During CBS' coverage of the National Christmas Tree Lighting, it was revealed that the cross-over between NCIS, NCIS Los Angeles, and NCIS Hawaii would be delayed by one week.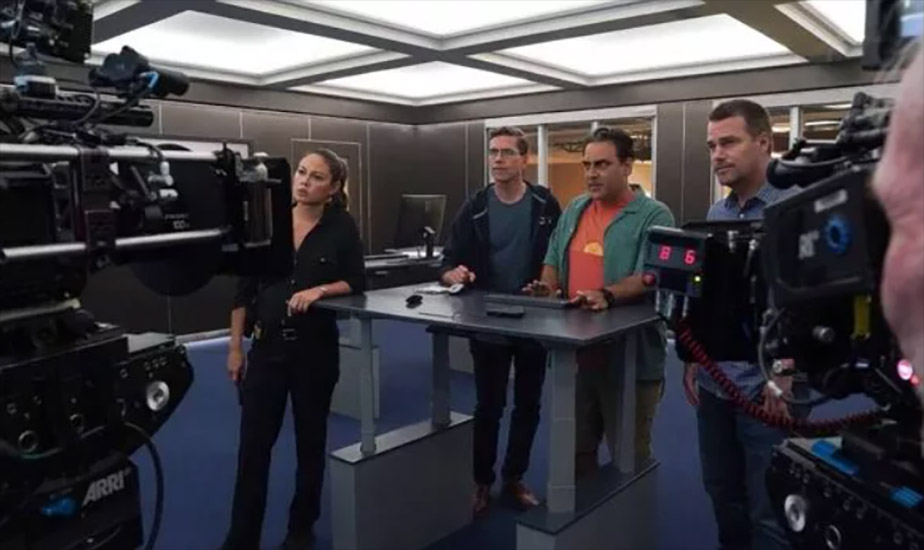 So, instead of airing on Monday, January 2, as planned, the event will air on Monday, January 9, in the United States.
Unfortunately, no official reason for the delay has been provided, so it is unclear why fans must wait any longer.
Nonetheless, the synopsis for the special makes it sound like the TV event will be worth the wait.
In the first episode of NCIS, Too Many Cooks, agents from all three teams gather in Washington to attend a retirement party for a beloved FLETC instructor with whom they had all dealt.
Unfortunately, they all end up investigating his unexpected suicide shortly after, but not everything is as it appears.
NCIS Los Angeles' Chris O'Donnell, LL Cool J, and NCIS Hawaii's Vanessa Lachey and Noah Mills will all appear as guests.
The special will then transport viewers to the beautiful island state of Hawaii for the second installment.
Deep Fake on NCIS Hawaii will see Jane Tennant (Vanessa Lachey), Jimmy Palmer (Brian Dietzen), and Sam Hanna (LL Cool J) kidnapped by a CIA agent looking for information.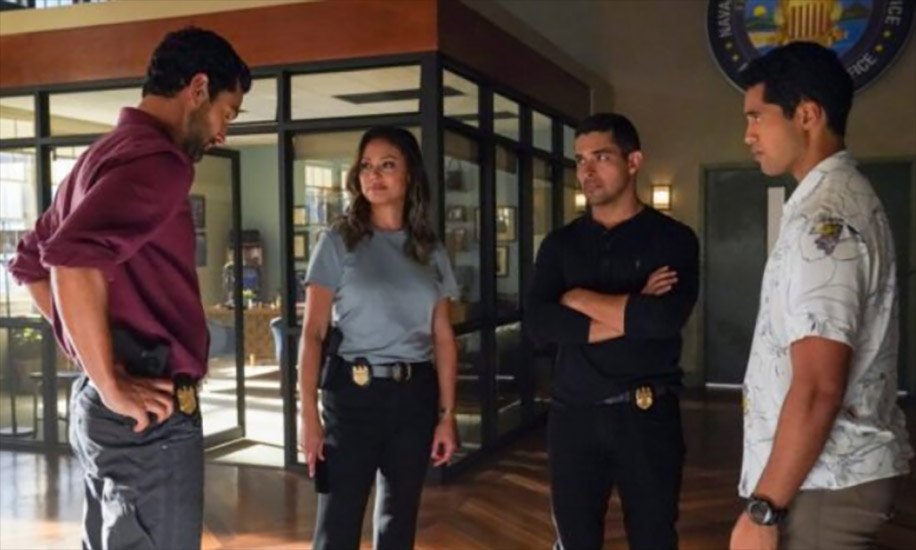 Meanwhile, Jessie Boone (Noah Mills), Ernie Malik (Jason Antoon), Kate Whistler (Tori Anderson), and Alden Parker (Gary Gole) will learn about an asset who has arrived in Hawaii and may be linked to a number of assassinations.
Callen (Chris O'Donnell) from NCIS LA will also appear as a guest star in this episode.
The special will then conclude with an episode of NCIS Los Angeles titled A Long Time Coming.
Agents Devin Roundtree (Caleb Castille) and Fatima Namazi (Medalion Rahimi) will be looking for missing soldier Hollace Kilbride (Gerald McRaney).
During their search, the couple is ambushed and discovers that every member of the team has a $200,000 bounty on their head via the dark web.
Gary Cole, Wilmer Valderrama, and Lachey and Yasmine Al-Bustami from NCIS will all appear as guests.