The actor and his wife have been married since 1987, but make few red carpet appearances
Mark Harmon has been working in Hollywood for fifty years, his first acting credit being an episode on Ozzie's Girls back in 1973, but after hundreds of appearances – from Aaron Sorkin's The West Wing, to Freaky Friday, and of course NCIS – the actor has prided himself in keeping a low profile.
The actor and his wife, Pam Dawber, live in a home in Mandeville Canyon, Los Angeles, away from the hubbub of Central LA.
Though the two have been married since 1987, it is very infrequent that they make any red carpet appearances together.
WATCH: NCIS teases major twist for Mark Harmon's Gibbs in dramatic season 19 trailer
MORE: Kelly Ripa wows in skin-tight green wetsuit in honor of Philadelphia Eagles for Super Bowl
Still, despite them prioritizing keeping their personal life private, they do of course share a love for acting, and Pam has been working in the industry for almost as long as her husband. She previously starred in sitcoms such as Mork and Mindy as well as My Sister Sam.
What's more, their careers have definitely been influential, and despite their attempts to keep a low profile and not let Hollywood take over, even their kids couldn't resist from following in their parents' footsteps.
MORE: Was Rihanna's son at Super Bowl 2023? Her family life revealed
The longtime couple have two sons, Sean, 34, and Ty Christian, 30, and like their parents, they too work in the industry.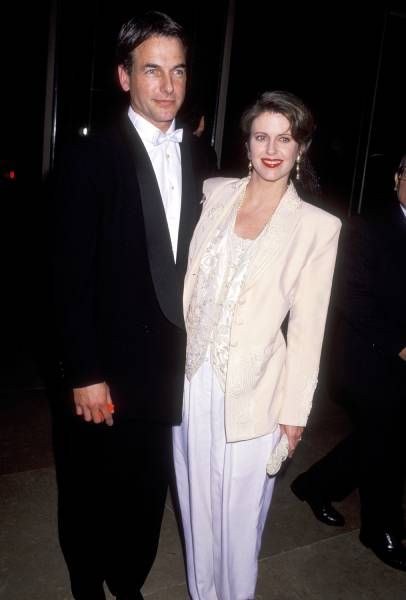 Mark harmon and his wife Pam Dawber at the Golden Globes
Mark and Pam at the 1992 Golden Globe Awards
Ty works as a screenwriter, while Sean is an actor. Ever since 2008, he has appeared on NCIS as a young Leroy Jethro Gibbs – his father's character until his departure in 2021 – in flashback episodes.
MORE: Travis and Jason Kelce's sad family history revealed ahead of Super Bowl
MORE: Goldie Hawn looks tiny alongside supertall grandson for family reunion
Mark previously opened up about the joy of having his son join him on set in a rare interview with Entertainment Tonight, telling the outlet: "I'm proud of him taking his work seriously and how he approaches being an actor – not just on this show."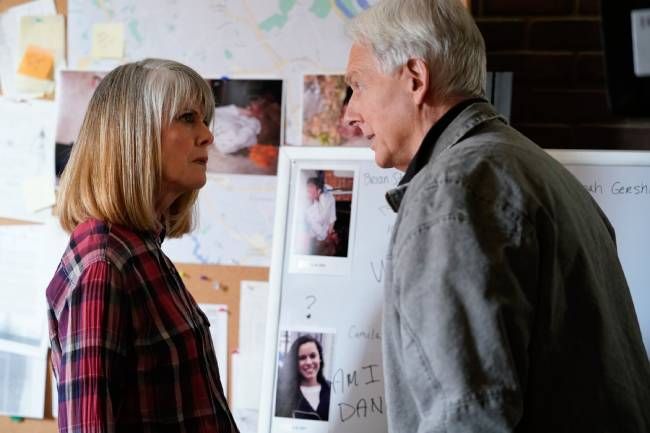 Mark Harmon and Pam Dawber on NCIS
Pam also appeared on NCIS with Mark
He added: "I'm proud of both our boys, and they work hard at what they do and I'm proud that they get up in the morning and try to do that every day."