Gerald McRaney Says Working On NCIS: Los Angeles Is The Most Fun He's Had In Decades
The "NCIS" franchise needs no introduction. The original series first came out in 2003, when police procedural shows were at the peak of their popularity, with hits series like "Law & Order" or "CSI" pulling dozens of millions of viewers in front of their TVs week in, week out. "NCIS" is currently on Season 20, and CBS has released no updates regarding whether or not they will renew it for another one. However, it doesn't seem like even big fans would be sad if the show finally ended soon.
"NCIS" has also spawned three spin-off shows: "NCIS: Hawai'i," "NCIS: New Orleans," and "NCIS: Los Angeles," with another, Sydney-based show scheduled to release in 2023. Contrary to the main series, "NCIS: Los Angeles" is in the middle of its final season, with the finale set to air in May 2023. One of the most recent additions to the show's main cast, Gerald McRaney of "Simon & Simon" and "Major Dad" fame, certainly seems like he won't be happy to see the show reach its conclusion.
Filming NCIS: Los Angeles was a fantastic experience for McRaney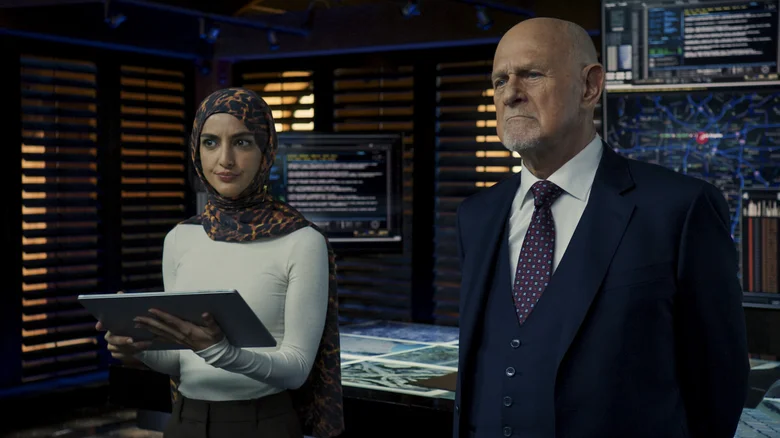 Gerard McRaney appeared on "NCIS: Los Angeles" as a guest star in a few episodes of Seasons 6, 10, 11, and 12. The actor only joined the ranks of the "NCIS: Los Angeles" main cast in Season 13, taking on the role of the new Director of Special Operations for NCIS. McRaney's co-stars seem to be happy to work with him, thanks to the fact that he is a team player.
In an exclusive interview with ET, McRaney revealed that he also loves shooting "NCIS: Los Angeles" and looks forward to each day on set. "I don't think I've had this much fun working on a series since 'Simon & Simon,'" the experienced actor said. He further compared working on the two shows, adding, "['Simon & Simon'] was a great show that was eight years … and I'm looking forward to doing it again."
Given his love for "NCIS: Los Angeles," it seems like McRaney didn't like receiving the news that the series will run its course at the end of Season 14. The same cannot be said about his co-stars, though. For example, LL Cool J, who portrays Sam Hanna on the show, considers the timing to be "perfect," as he wants "NCIS: Los Angeles" to end on a high note.