NCIS: LA's Eric Christian Olsen's forgotten role alongside Anne Hathaway – all we know
Long before Eric Christian Olsen was a household name and Anne Hathaway an Academy Award winner, the pair were unknown actors trying to get their break into Hollywood – and at one point they were doing it together.
The pair starred in the American TV series, Get Real, and they even played siblings. The Fox comedy-drama ran from September 1999 to April 2000 and followed the fictional Green family; parents Mitch and Mary and their three teenage children, Cameron, Meghan and Kenny.
It was Anne's onscreen debut role and she played the Green couple's only daughter alongside Eric and Jesse Eisenberg.
Anne was only 16 years old when she landed the role, and made her breakthrough two years later in Disney's The Princess Diaries.
Eric was 21 when he starred in Get Real, and he was also only just finding success in TV and film too.
His first starring role was the titular role in the 1999 TV movie, Arthur's Quest. Get Real came after that and he then made the transition to the big screen with a role alongside Ben Affleck in Pearl Harbor.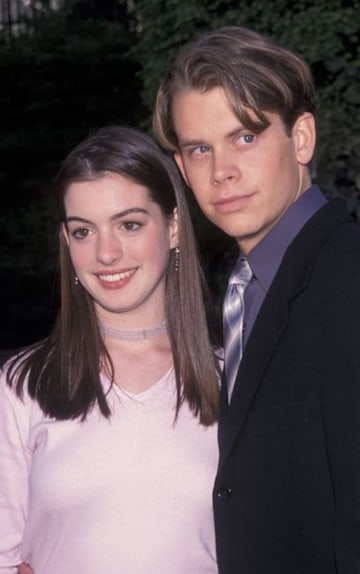 Anne and Eric were co-stars in 1999
A number of well-known movies followed, from Not Another Teen Movie, to The Hot Chick, Dumb and Dumberer: When Harry Met Lloyd and Cellular too.
Anne and Eric haven't shared the small or big screen since the show in the late nineties, and now have real life families of their own.
Anne is a mom-of-two and shares her children, Jonathan and Jack, with husband, Adam Shulman.
Eric has three children, Esme, Wyatt and Winter, with his actress wife, Sarah Wright.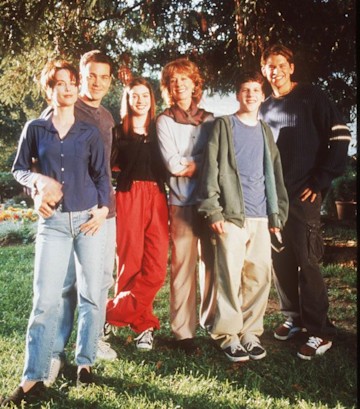 Eric and Anne with their Get Real co-stars
His role on NCIS: LA is wrapping up as the show concludes its last season. Not that he doesn't already have work in the pipeline.
He recently revealed he will be executive producing on the CBS reboot of the 1980s TV series Matlock.