The NCIS Stunt That Ended In Cote De Pablo Getting Bruised By A Cabbage
"NCIS" tells fascinating stories with layered characters at their centers, and it's far from averse to tossing in some intense action sequences for good measure.

Though they're never anything too over-the-top, they're still physically taxing for those involved. Just ask Cote de Pablo, who has played fan favorite Ziva David on and off on the series since Season 3 and has proven more than capable of handling her own stunts. On one occasion, however, a stunt left her pretty banged up, with a bruise forming on her body due to a cabbage, of all things.
She told Prevention about the incident in 2012, recalling the hectic moment in detail. "I had to say one line, turn around, and then there would be explosions, gunshots, all sorts of things. But we had never rehearsed it, so I had no idea what it was going to be like," she said, and when the time came for her to deliver her line, she likened the scene to a war zone. She adds, "I was being hit by flying cabbage — I still have the bruises on my legs. [A few days later] I woke up in horrible neck pain." With proper exercise, de Pablo would make a full recovery.
As it turns out, working on a title in the "NCIS" franchise is risky business. Cote de Pablo is far from the only person involved in the "NCIS" world to get injured while working on a given episode.
The NCIS franchise has seen a few cast and crew injuries over the years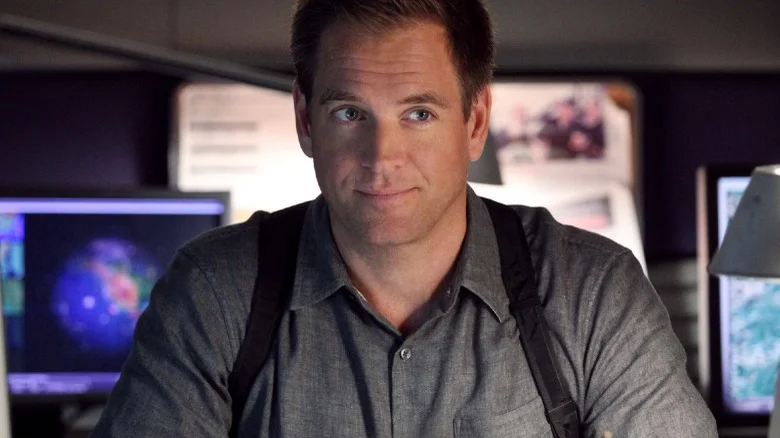 As the years have gone on, the "NCIS" franchise has brought a handful of shows to the small screen, and unfortunately, this has led to more stories about cast and crew members suffering painful injuries. For example, while visiting for a special appearance on "NCIS: Los Angeles," "NCIS" staple Michael Weatherly — the actor behind Anthony "Tony" DiNozzo — once accidentally slammed a car door on this thumb. Meanwhile, on the "NCIS: Hawaiʻi" set, Jane Tennant actress Vanessa Lachey pulled her knee, groin, both calves, and arm while filming the show's pilot (via Daily Express).
Perhaps one of the most infamous "NCIS" set injuries occurred back in 2013. During the filming of an "NCIS: Los Angeles" episode, a camera operator was seriously injured, reportedly due to being pinned against something. The steadicam operator was sent to a hospital following the incident, with production shutting down for the remainder of the day in response, Deadline shared at the time. It's easy to think that movie and TV sets are magical, fun places where everyone's constantly having a great time, but the truth of the matter is, things can turn dire at a moment's notice.
Whether you're behind the camera or in front of it, filming "NCIS" shows can be a scary experience. Thankfully, these situations are outliers in the grand scheme of the beloved TV franchise.