'NCIS' Linda Hunt Celebrates 78th Birthday – She Survived Teasing & Found Love with a Woman in 'Jewel-Box Home'
Linda Hunt, a.k.a. Henrietta "Hetty" Lange from "NCIS: Los Angeles," celebrated her 78th birthday!
After being mercilessly teased for her look, the actress found love with a woman.
Linda and her wife live in a beautiful "jewel-box" one-story home, photos revealing its coziness and sophistication.
On April 3, 2023, a Facebook page celebrated Linda Hunt's 78th birthday, which happened the previous day. The page shared a current photo of the "NCIS: Los Angeles" star and also shared her wife, Karen Klein's picture in the comment section.
In response, fans of the star who played Henrietta "Hetty" Lange on "NCIS" were pleased to congratulate her and share their love for her talent and acting skills. A page follower confessed how they'd always liked Linda's acting.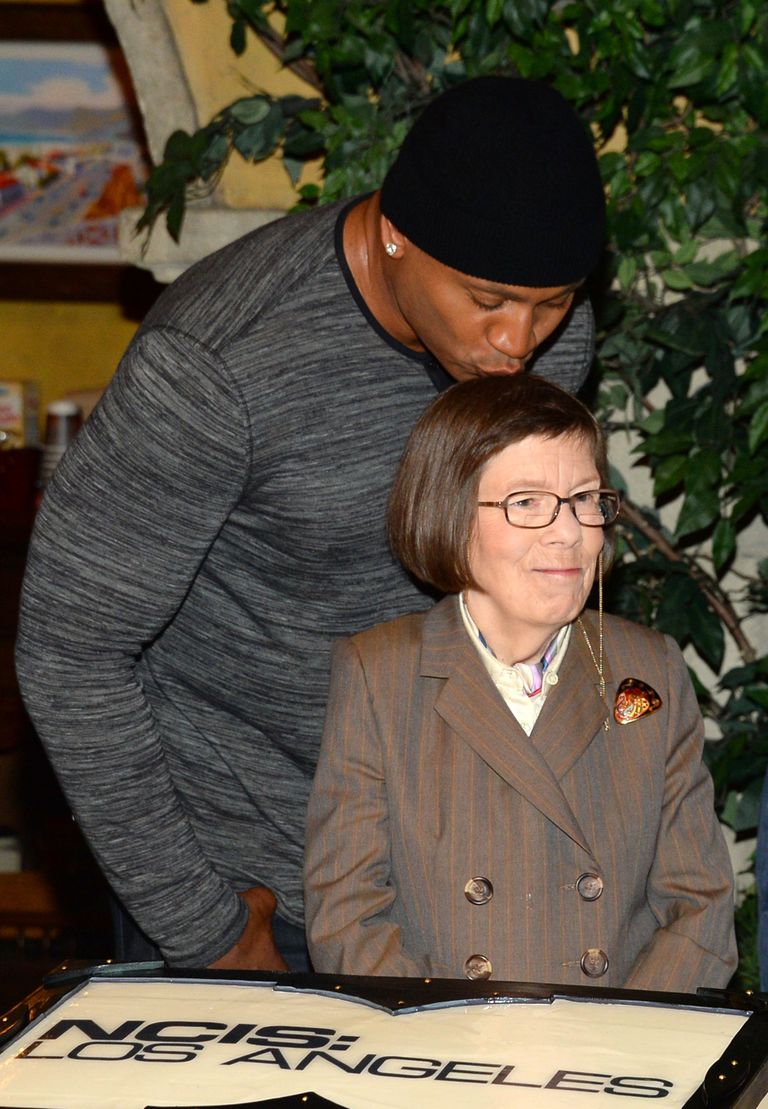 Someone else wished the actress a happy birthday and hoped she had a "wonderful, terrific, and safe special day." Another fan called her a "beautiful lady and actress," while some other person described her as a "sweet lady" and hoped she'd return to "NCIS."
Someone else noted what a "wonderful actress" Linda was, while another said they were grateful for "all the hours of entertainment." A Facebook user wished the "young lady" a happy birthday and hoped she had a "great day."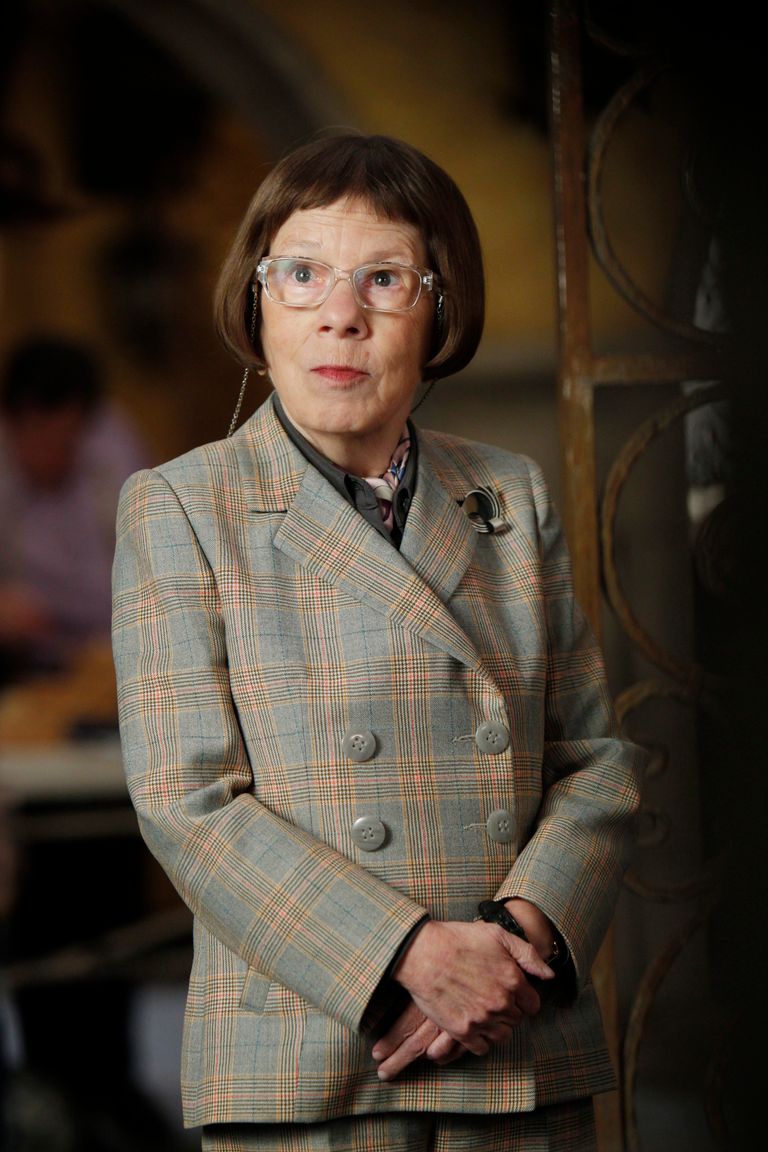 The celebrity was born in New Jersey in 1945 to Elsie and Raymond Hunt before being raised in Connecticut. At six months, her parents started worrying as their daughter wasn't developing motor skills at the average rate, and it was predicted that she'd need institutionalization.
However, Elsie wanted to support her, so she and Raymond got theater and used books to push Linda's development. Her motor skills were nearly average when the future star began school, but she still struggled.



The actress's parents wanted her to have all possible chances, so they hired an acting coach and sent her to a reputable boarding school. In the past, Linda noted how lucky she was to have parents who encouraged her on every level.
Her learning difficulties and short stature made her childhood difficult, and she found herself "totally alienated" at school almost from the first day. A teacher made her feel stupid, and the other children were unkind.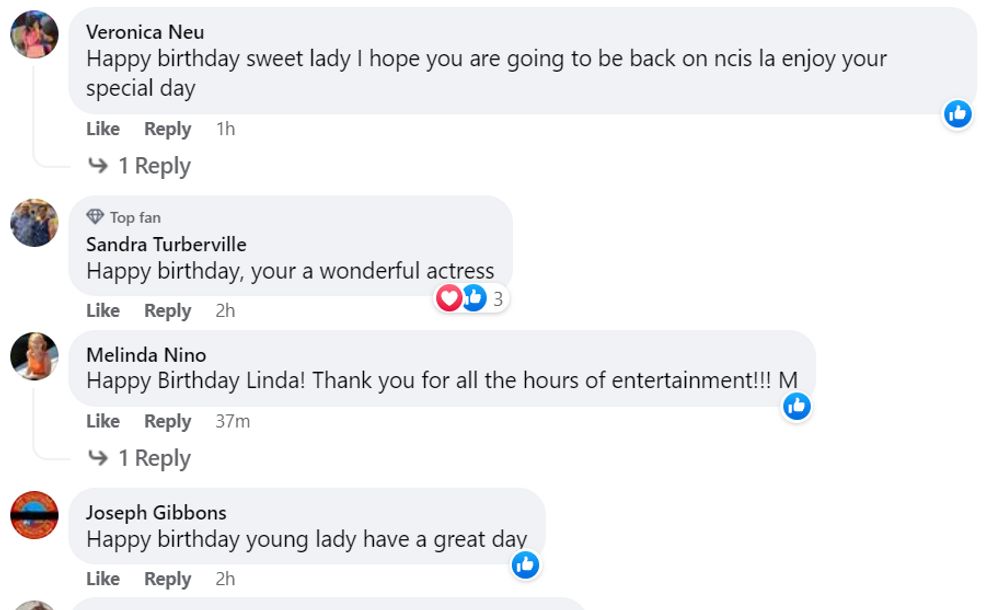 Linda found that people either wanted to bully or take care of her, and she was teased a lot. The celebrity once said she knew she was different by age ten, and during the fourth, fifth, and sixth grades, the other children had growth spurts except her, but the bullying gave her a new goal, with her stating:
"I was a very determined kid… This happens to kids who are different in any way."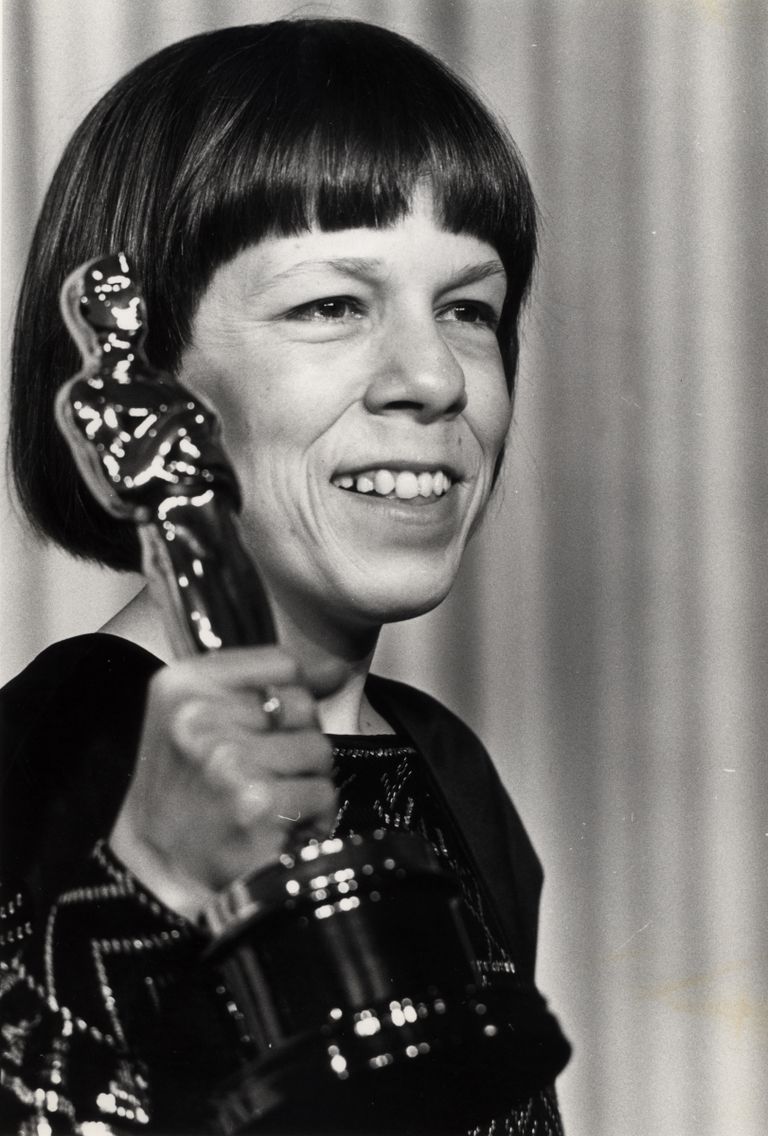 When Linda's parents took her to her first Broadway show, she realized the stage could be a place for her to "feel taller." While watching a "Peter Pan" production, Raymond's daughter saw how it was bigger than life and how she longed to be the same because she felt she wasn't.
The star compensated with her voice by sounding more authoritative than her appearance. By age 16, she realized no one talked or sounded like her, making her "big," and she first appeared on stage and then on the silver screen.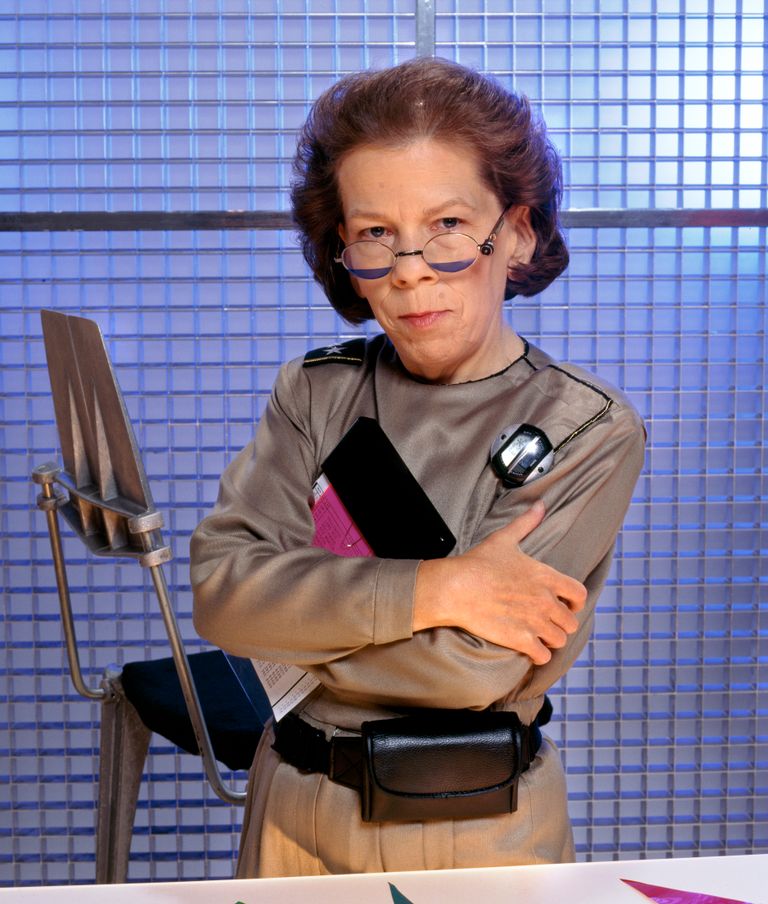 During puberty and her teenage years, she was miserable due to the meanness and teasing she endured, and to get others to take her seriously, the future star came at things with great strength. Linda emphasized her unusualness and that she was one in a million.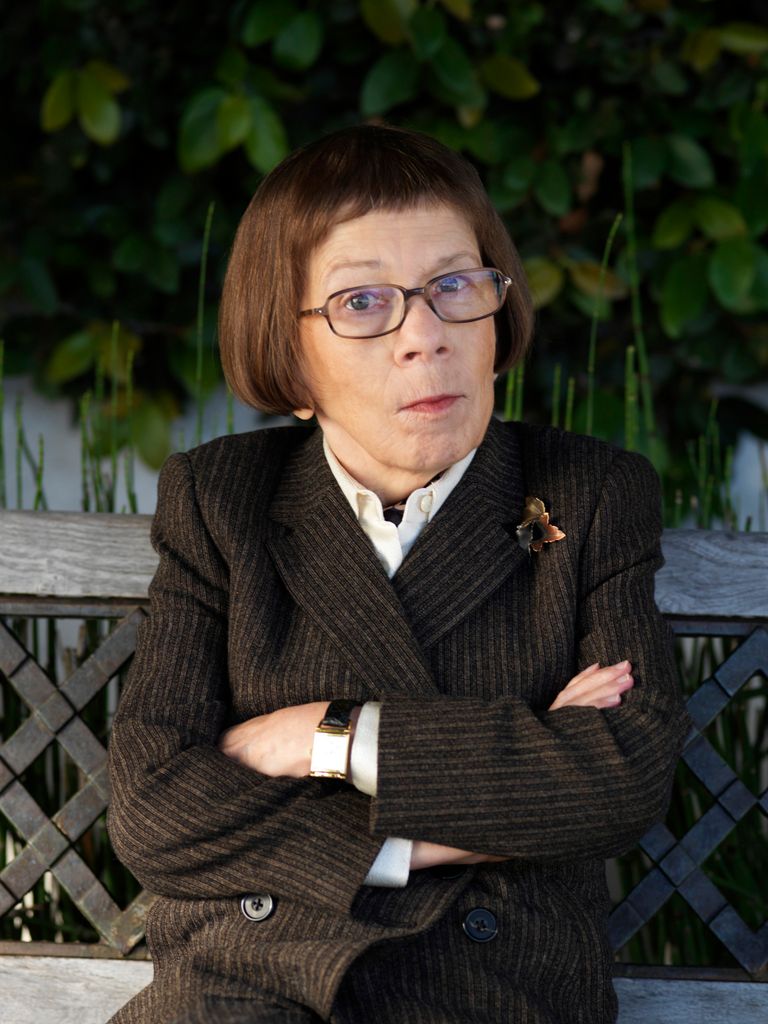 When high school concluded, Elsie's daughter was diagnosed with a condition that didn't allow the standard amount of growth hormones to be released in the body, called hypo pituitary dwarfism. Despite all the odds, Linda built a successful career and found the love of her life.
Who Is Linda's Wife and How Did They Meet?
Klein revealed that what "struck" her about Linda at their first meeting was the actress's corduroys instead of her height. The couple was married in 2008, and the psychotherapist was younger than the star, who joked:
"Karen's six years younger, but I forgive her daily. I wake up in the morning, and I do; 'I forgive you for being younger.'"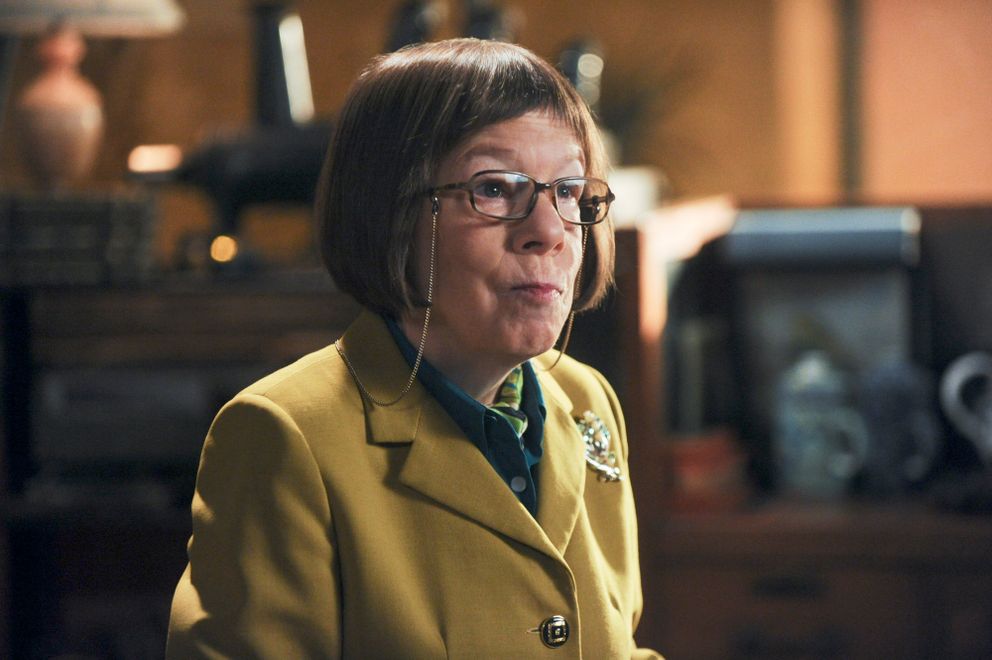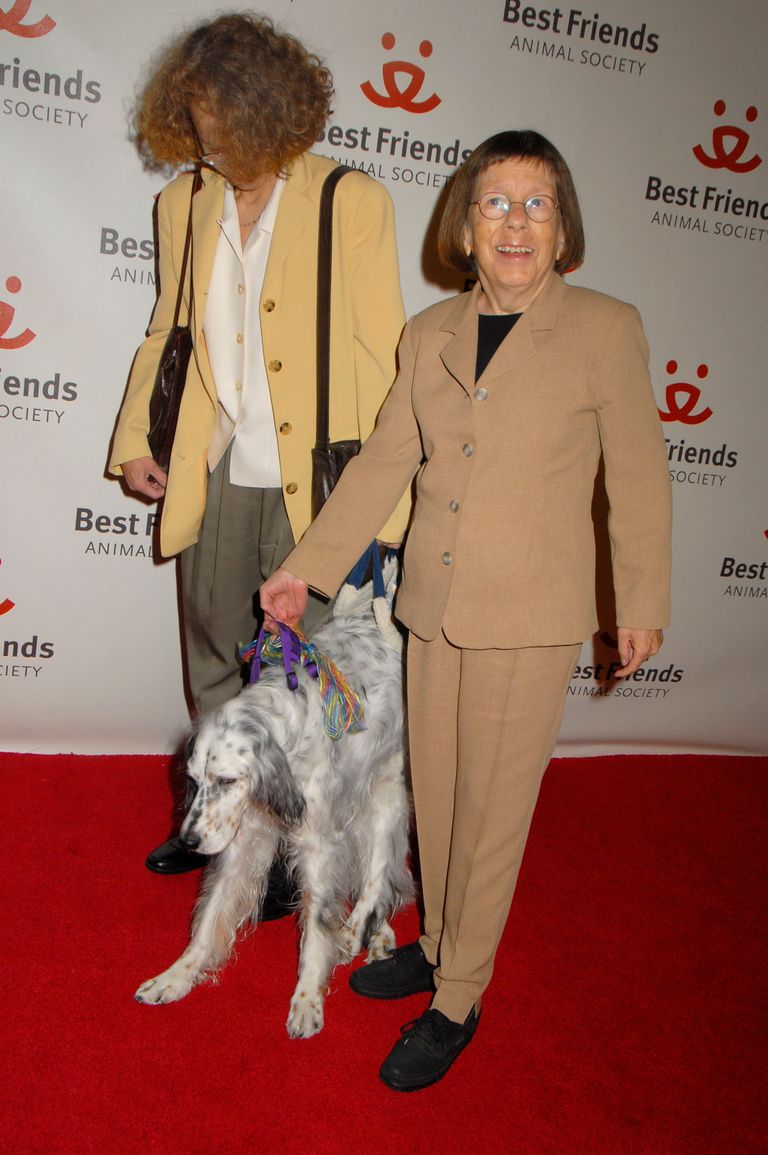 Linda, who was "quite retiring" and private, only gave a few interviews and spent her time away from work with Klein. The actress once confessed that she didn't know what being "legally" married meant because it only applied in California.
According to her IMDb account, Raymond's daughter has lived with her wife since 1987, and the pair had been together for around 36 years in 2023. The star planned on retiring one day and looked forward to not having to work anymore.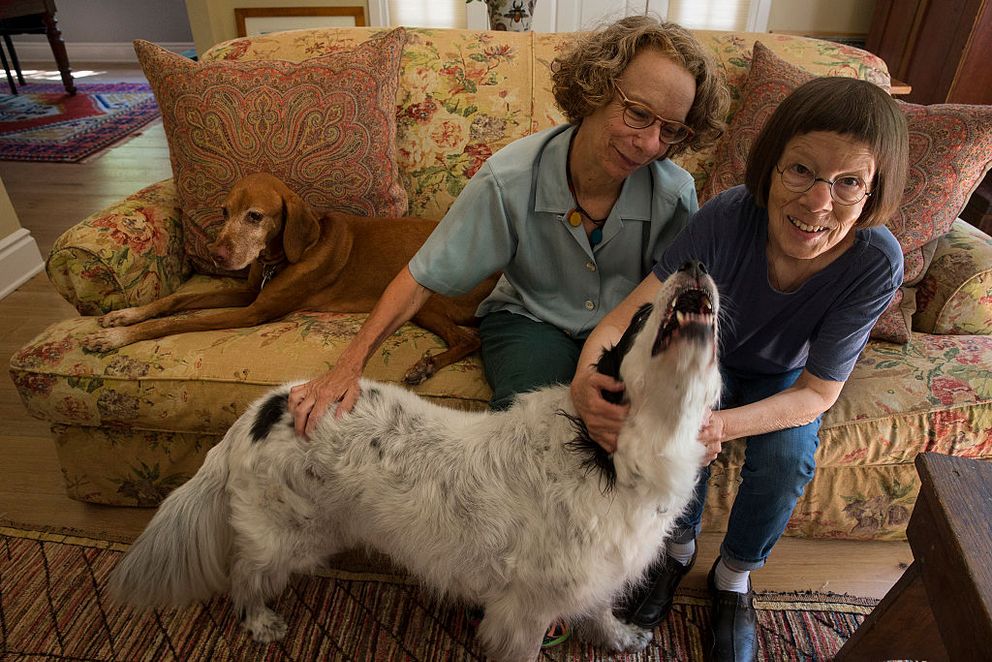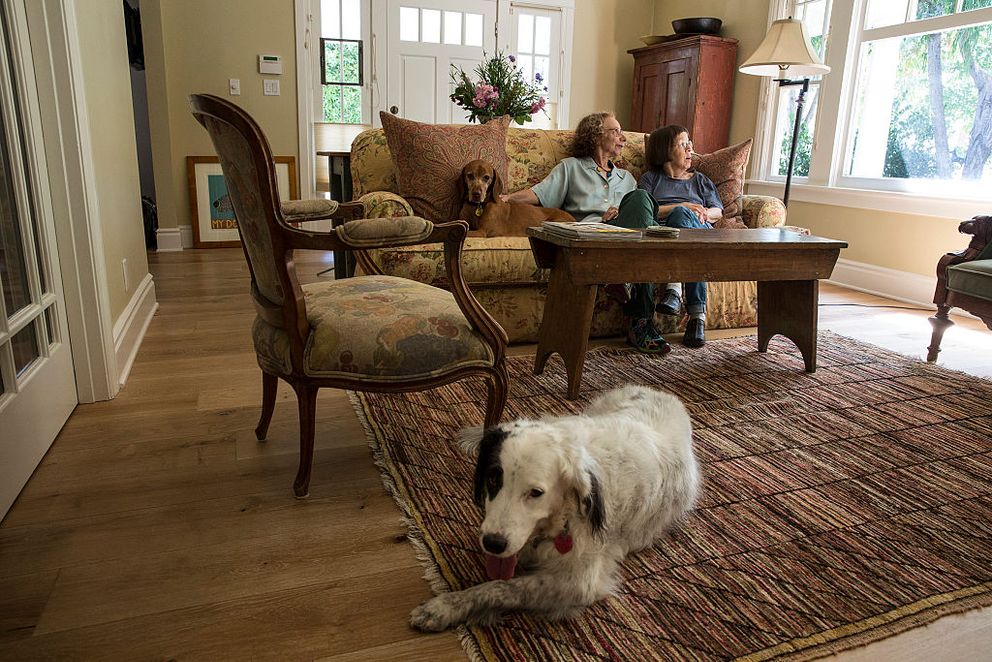 Linda and Klein lived in Los Angeles with their three dogs in their home, which was renovated around 2014. Their house looked typical outside, but a look inside offered pleasant viewing.
How Does the Couple's "Jewel-Box Home" Look Like?
Linda and Klein's home was built in 1919, and it stood out in their neighborhood for mixing old and new elements. The one-story home appeared to be a traditional Craftsman house but inside were modern and colorful interiors.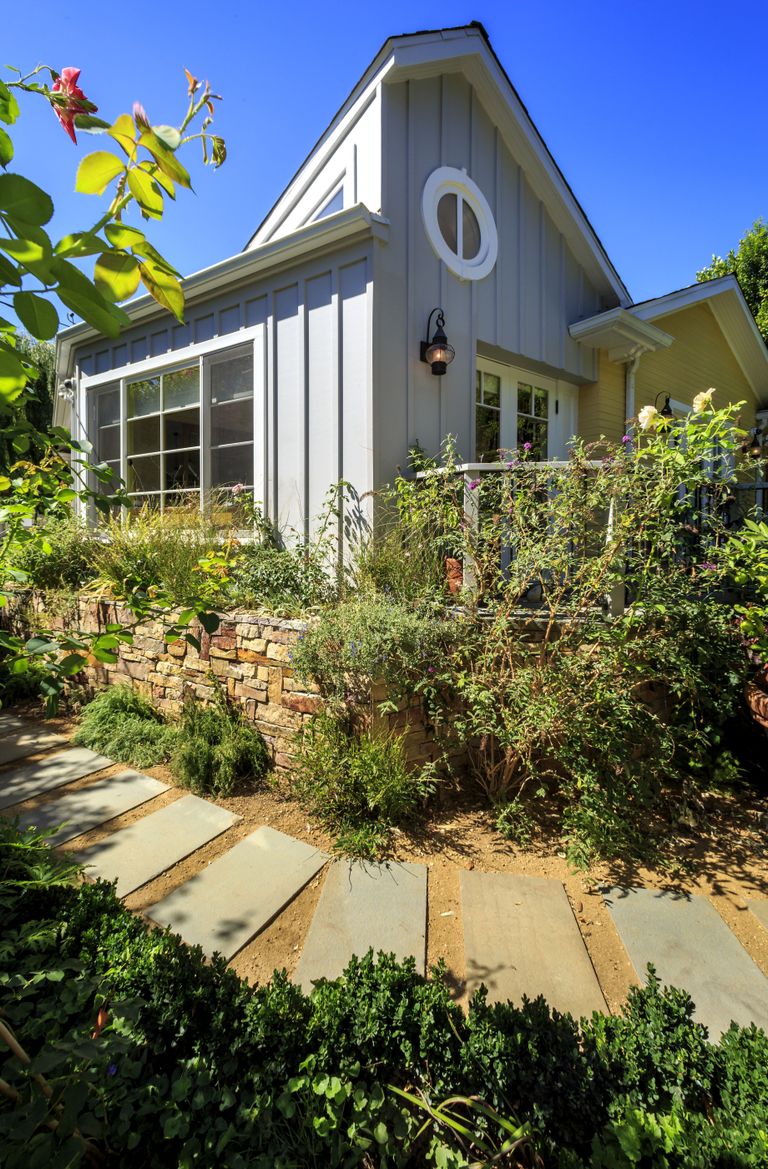 It was described as a "jewel-box home" with antique door pulls, lavender-colored walls, and purple and green graphic wallcoverings. The Oscar Award-winning star said her home was welcoming, with a "whimsy and a special kind of elegance."
A 200-square-foot sunroom was added to expand the floor plan, bringing in natural light.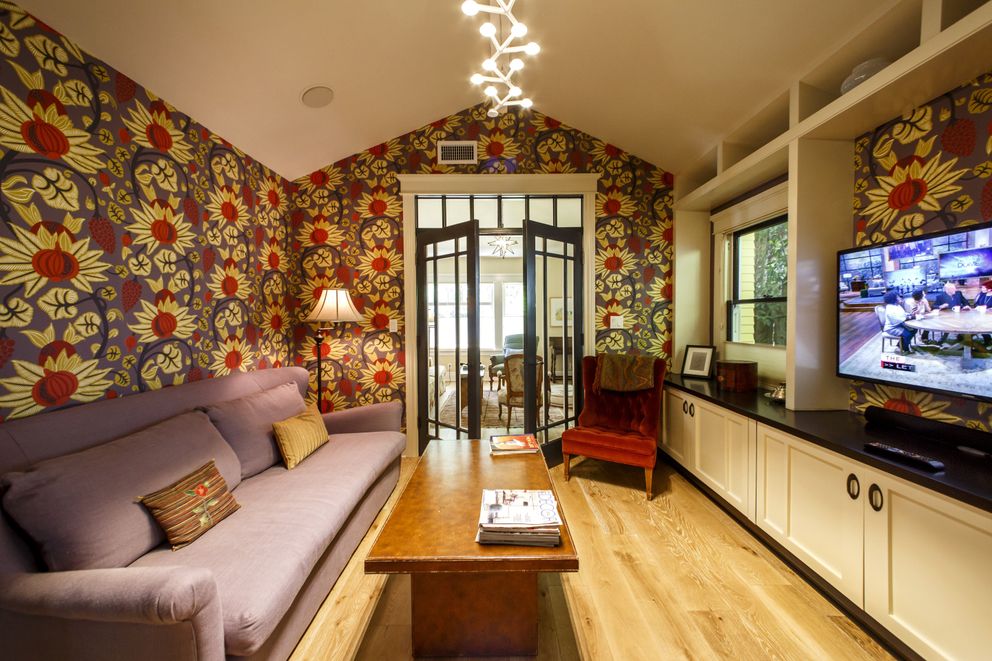 The interior was filled with the sun, which made it different from the others in the neighborhood. Klein laughed and admitted how they'd stayed for six months in a Craftsman home down the street, but when they bought their two-bedroom house, they intended on making better use of the floor plan.
The retired therapist and the actress wanted a free flow from room to room for them, their dogs, and guests. An architect, Linda Brettler, moved the hallway to the south and added three feet to the corridor, adding room for storage closets and a washer and dryer.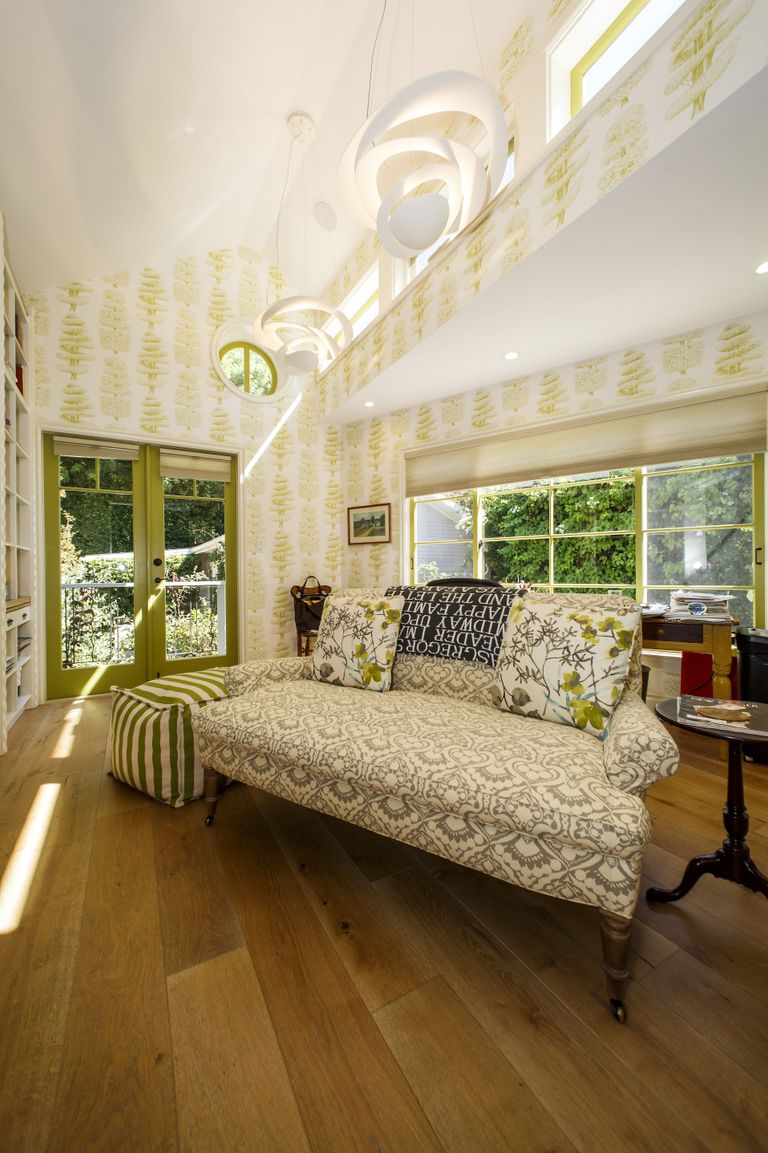 The formerly dark hallway became illuminated with a colorful stained-glass skylight and mural-like stretch of wallpaper. A bedroom was recreated into a library and den, also as a guest room.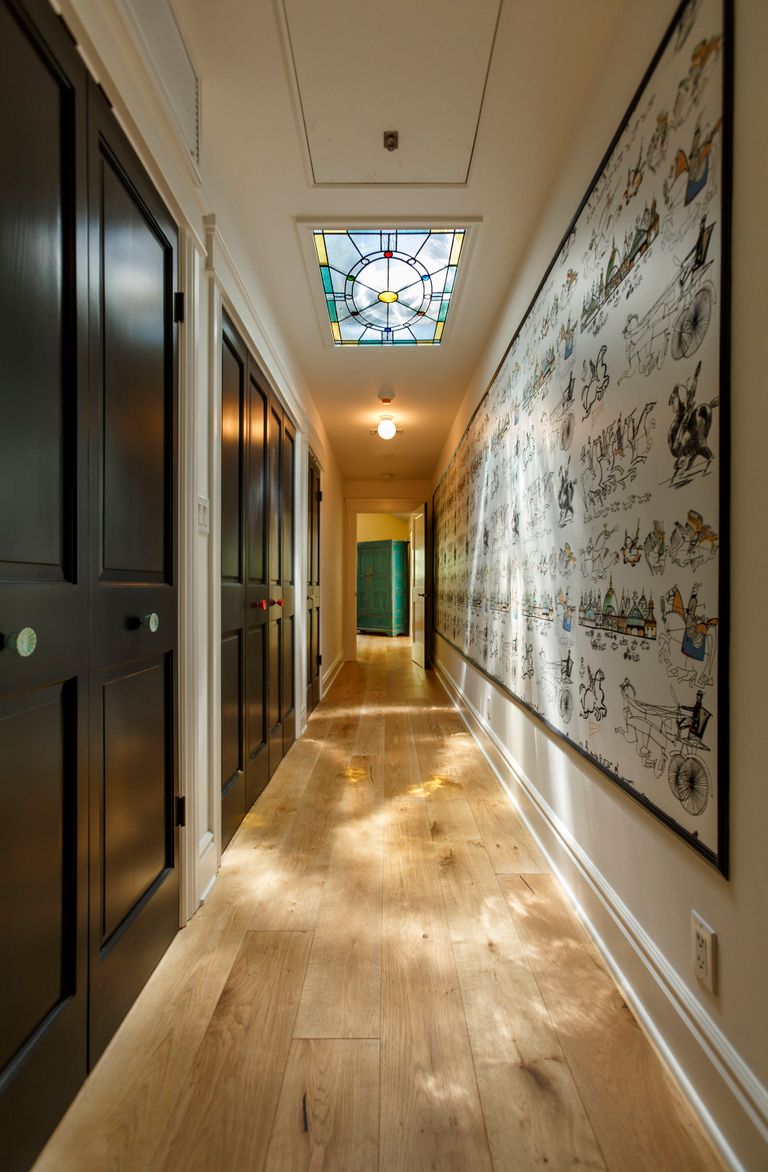 Black-and-white cabinets were installed in the den, the walls were painted purple, and graphic sunflower wallcoverings were hung up. The den's en-suite bathroom was covered with Linda's 1960s and 1970s collection of New Yorker magazine covers.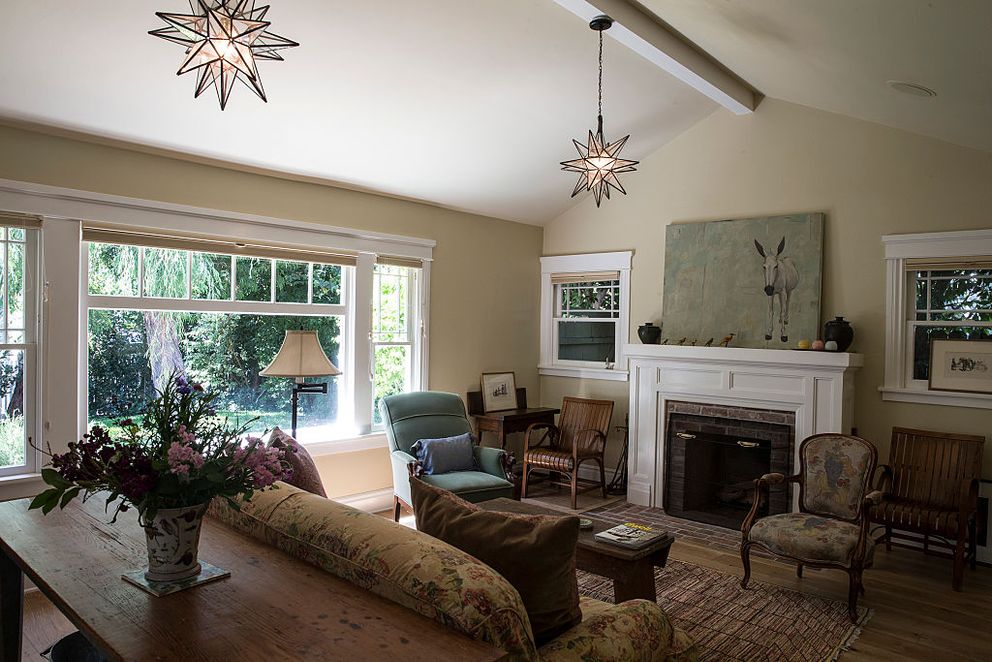 A 200-square-foot sunroom was added to expand the floor plan, bringing in natural light. Between the sunroom and the kitchen, sliding barn doors were added so the room could be left open or closed off to give it an outdoor feel.

The sunroom's exterior had a saltbox-pitched roof and grayboard–and–batten siding. The house was their fourth one in the neighborhood, with Linda confessing that she often practiced her lines in the guesthouse and would look at the window of the sunroom and "think how pretty it is."