'NCIS' Boss Teases Palmer & Knight's Relationship Coming to the Office (PHOTOS)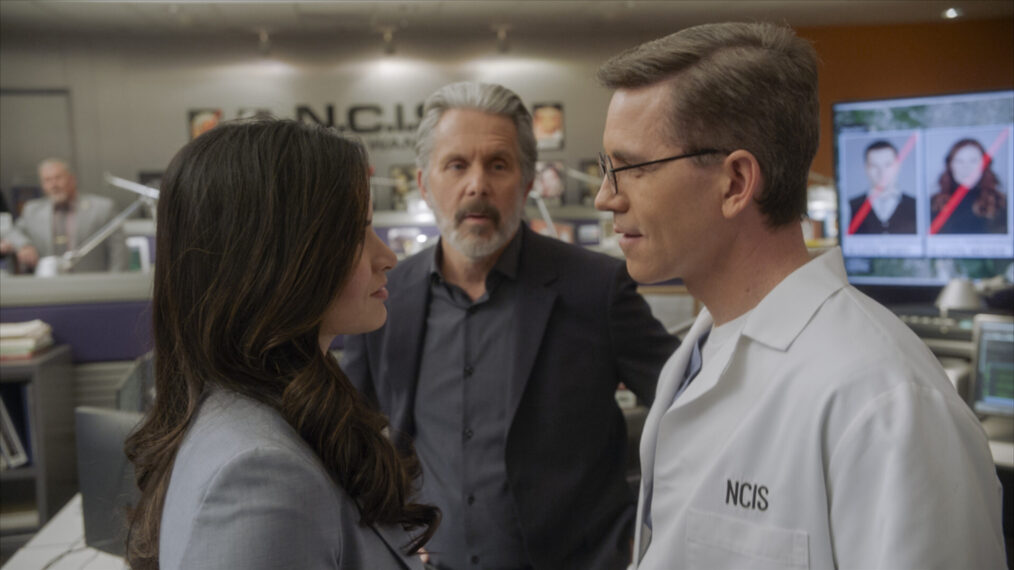 NCIS has been doing something different with the romance on its show in Season 20: actually showing it. And the season won't end without turning some focus to it again.
In "Kompromat," the penultimate episode airing May 15 (don't worry, the drama's already been renewed for Season 21), Dr. Jimmy Palmer (Brian Dietzen) accidentally makes a confession that could change the course of his relationship with Special Agent Jessica Knight (Katrina Law).
"We've been slow-rolling Jimmy and Knight's relationship, and part of that is because Knight just doesn't want to bring it to the office. But in the second to last episode, a facet of it lands in the office with a big loud thud, and you see our characters reacting to it," executive producer Steven D. Binder tells TV Insider.
"It's time for it to go to the next level; let's put it that way. And it's going to go there."
The photos from the episode, which you can check out above and below, show that, at the very least, we should probably expect Special Agent Alden Parker (Gary Cole) to be in the middle of something.
As for the case in the episode, a suspicious murder occurs in the classified section of the National Archive, and the team must investigate a string of Russian spy encounters that may be linked to the crime.
Scroll down to check out the photos from "Kompromat."
NCIS, Mondays, 9/8c, CBS