NCIS: What Michael Weatherly Has Been Doing Since Leaving The
As the series inches ever closer to airing its 500th episode, the list of cast members who have come and gone on "NCIS" has grown nearly as long as the series' unfathomable episode count.
For well over half of that run, Michael Weatherly was one of the biggest players in the narrative. The actor portrayed Senior Field Agent Anthony DiNozzo over the first 13 seasons of "NCIS," serving as the regular point man for the longtime Major Case Response Team boss, Leroy Jethro Gibbs (Mark Harmon). Along the way, the brash DiNozzo became not just a true leader in the NCIS ranks, but a favorite character among fans of the series.
The character's popularity was undoubtedly the result of Weatherly's charming, self-assured performance, with the actor imbuing the character with a savvy mix of low-key arrogance, and down-to-earth humanity. And that intriguing blend of personas was missed greatly when Weatherly opted to leave "NCIS" at the end of Season 13.
Weatherly was moving on to greener pastures when his "NCIS" tenure came to an end, with the actor going on to direct the 2017 documentary "Jamaica Man." Weatherly also went on to front his very own series for CBS, landing the lead role of Jason Bull in the hit legal drama, "Bull." He'd go on to play that role for six full seasons, even directing three episodes of the drama himself before it left the airwaves.
Weatherly's post-NCIS run was tarnished by some troubling allegations from co-star Eliza Dushku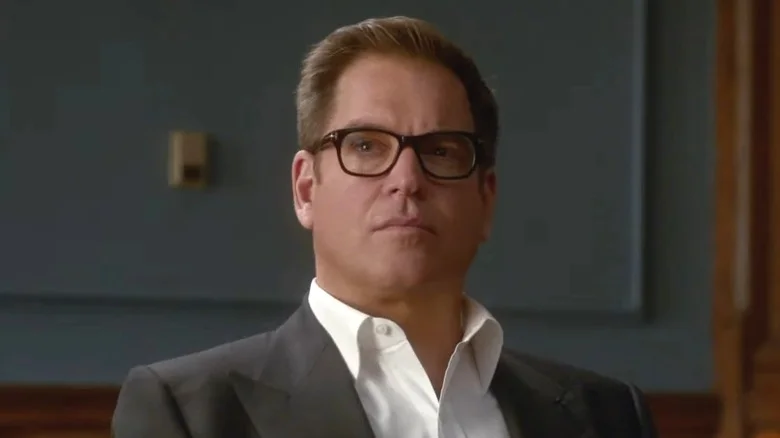 CBS/YouTube
Michael Weatherly had been working as an actor professionally since the early 1990s, so it's hardly surprising that he'd keep at it after leaving "NCIS." As for "Bull," the courtroom drama was a solid fit for Weatherly's onscreen talents. Weatherly played Jason Bull, a cocksure trial consultant capable of reading and maneuvering around virtually any juror, witness, or opposing attorney. Unfortunately for Weatherly, even as "Bull" continued to deliver strong ratings for CBS during its six-season run, the actor's time in the lead role was tainted by allegations of sexual harassment lobbed against him by former co-star Eliza Dushku.
Dushku spoke openly about her brief Season 1 stint on "Bull" in a lengthy op-ed published by The Boston Globe in 2018, alleging not only that Weatherly regularly used inappropriate language and sexually charged innuendo towards her on set, but that she was written off the show after lodging a complaint. For his part, Weatherly publicly owned up to his mistakes when the allegations went public, but denied that he played a role in Dushku's firing. CBS stood behind him, even as one of the series' biggest backers (Steven Spielberg's Amblin Entertainment) severed ties.
Controversy aside, "Bull" soldiered on until its 2022 finale. While the actor has kept a relatively low profile since "Bull" ended, it's a safe enough bet Weatherly will be back on the small screen sooner rather than later